Quick Summary
Take a tour of our Basement Entertainment Room. There is a theatre space, dining area, mini kitchen, and snack station. The perfect space for watching movies, games, and entertaining friends and family.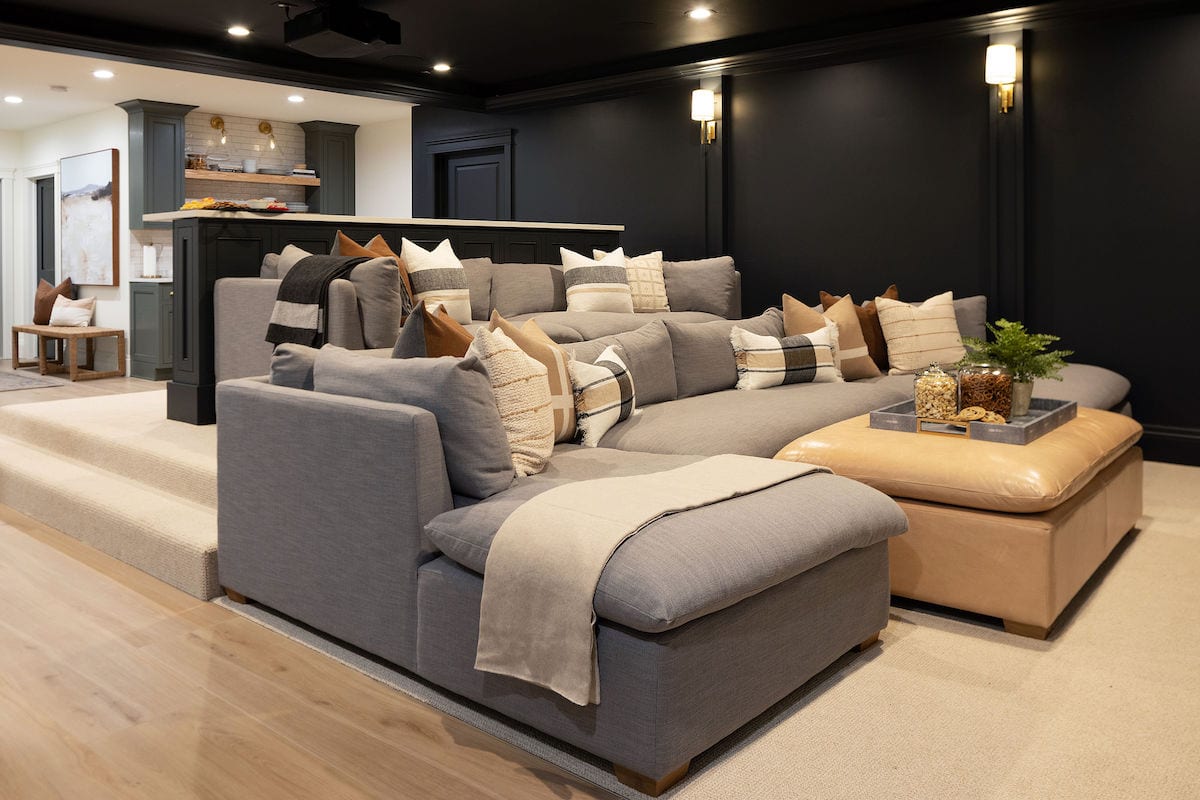 We are excited to share our basement entertainment room with you!
Josh is a general contractor and did a lot of the work, but we also partnered with Chelsey Hale Design and Williams Sonoma Home to make the basement room extra special. I shop at Williams Sonoma all of the time for kitchen items, but was pleasantly surprised by all of their beautiful home products. The quality is top notch and we are SO happy with how it turned out.
We built our house almost six years ago, but left the big open room in our basement unfinished so our boys could play basketball, football, baseball, and roller blade. It was a fun play area for the kids, but we decided it was time to turn the space into an entertaining space the entire family could enjoy.
We watch a lot of sports so we wanted to add a theatre area, but we didn't want the entire basement to be a dark theatre room with the clunky theatre chairs. We wanted the space to be cozy and comfortable.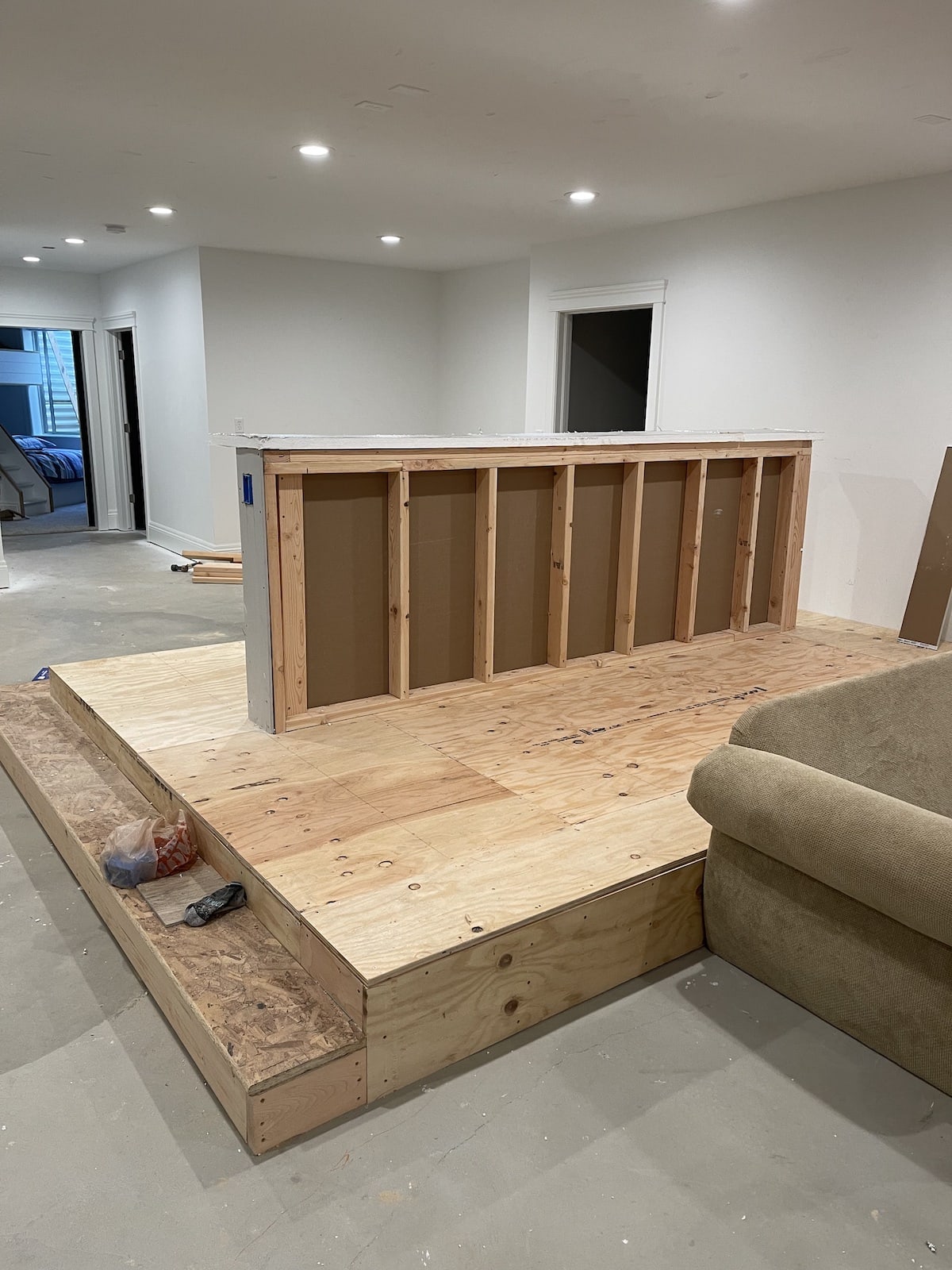 Josh built a platform so we could have two seating levels and a bar for eating and drinking. We put a sectional on the bottom level, a large couch on the second level, and a bar behind the couch with stools.
Willams Sonoma's sectionals and couches are made to order so you can pick out the size, seat depth, fabric, color, cushion fill, and finish. I love that you can customize every piece. They fit perfectly and they are SO comfortable!!
Josh built a backlit coffered ceiling with columns to add some sconces for lighting. We added a built-in cabinet below the theatre screen for blanket and game storage.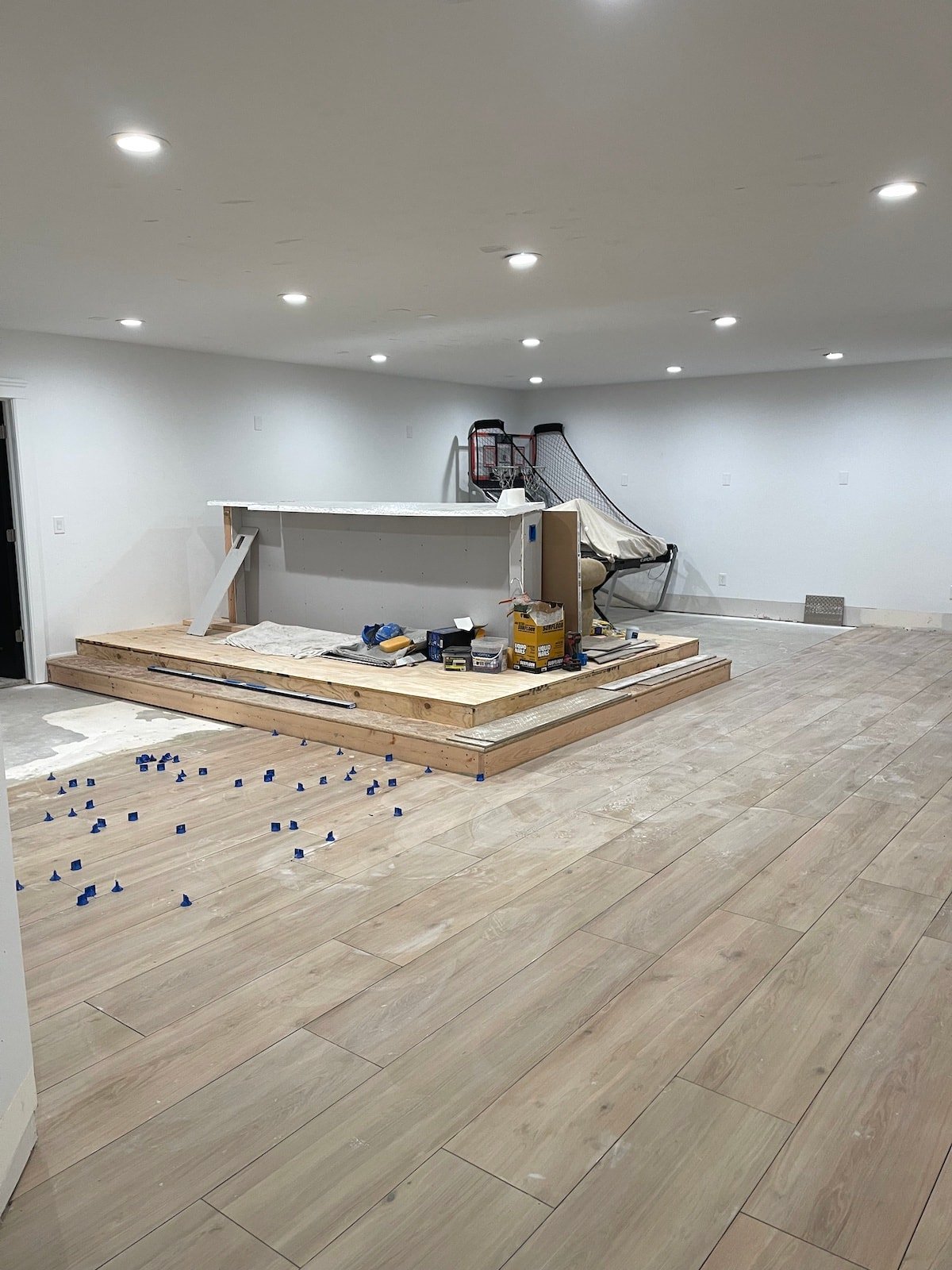 We carpeted the theatre area, but did porcelain tile everywhere else. We have white oak upstairs and love it, but for the basement we wanted a more affordable option so we went with the tile and I actually really love it. It's hard to tell it's even tile.
Off to the side, we added a dining table for eating and playing board games. We put in a large table with chairs and Josh built out a bench seat.
There is a mini kitchen and snack area in the back of the room so we can easily make and serve snacks to our guests.
Drumroll please! It is time for our big basement entertainment room reveal!
Scroll down to the bottom for all of the product details and links! Come watch a game with us soon. We always have good snacks:)
Photos by Megan Turley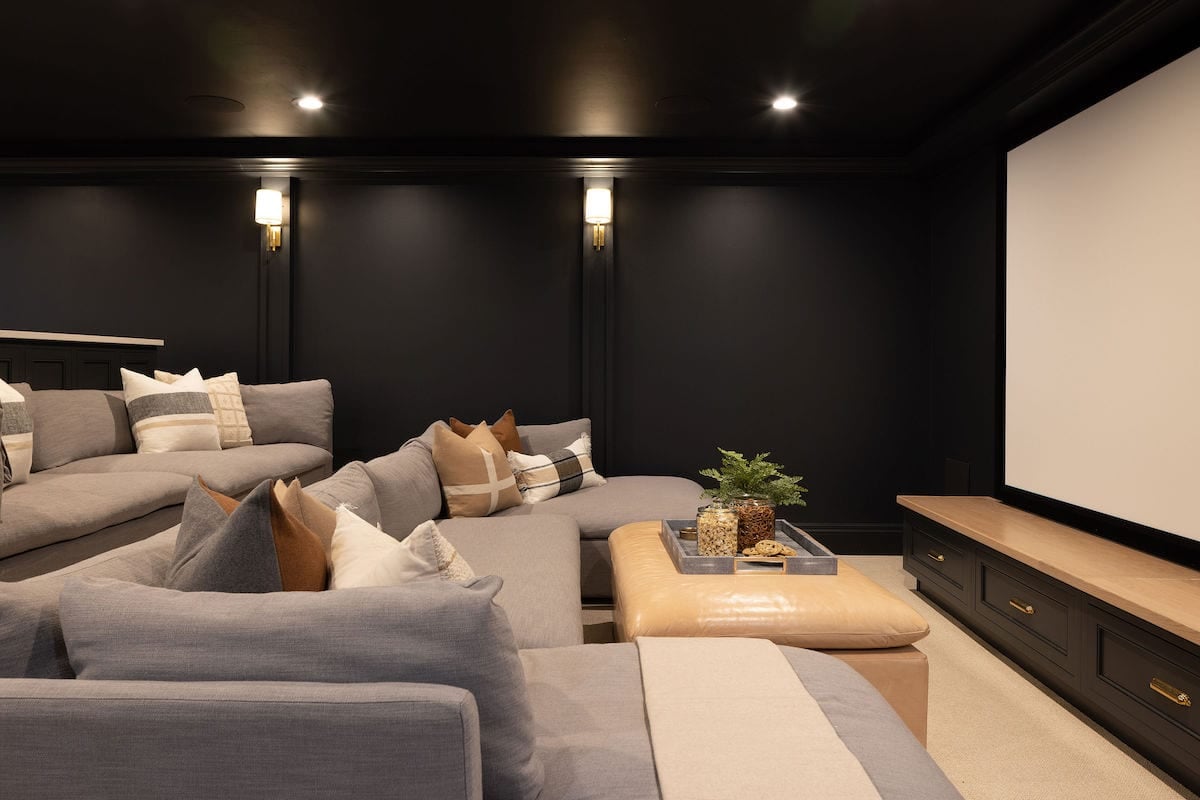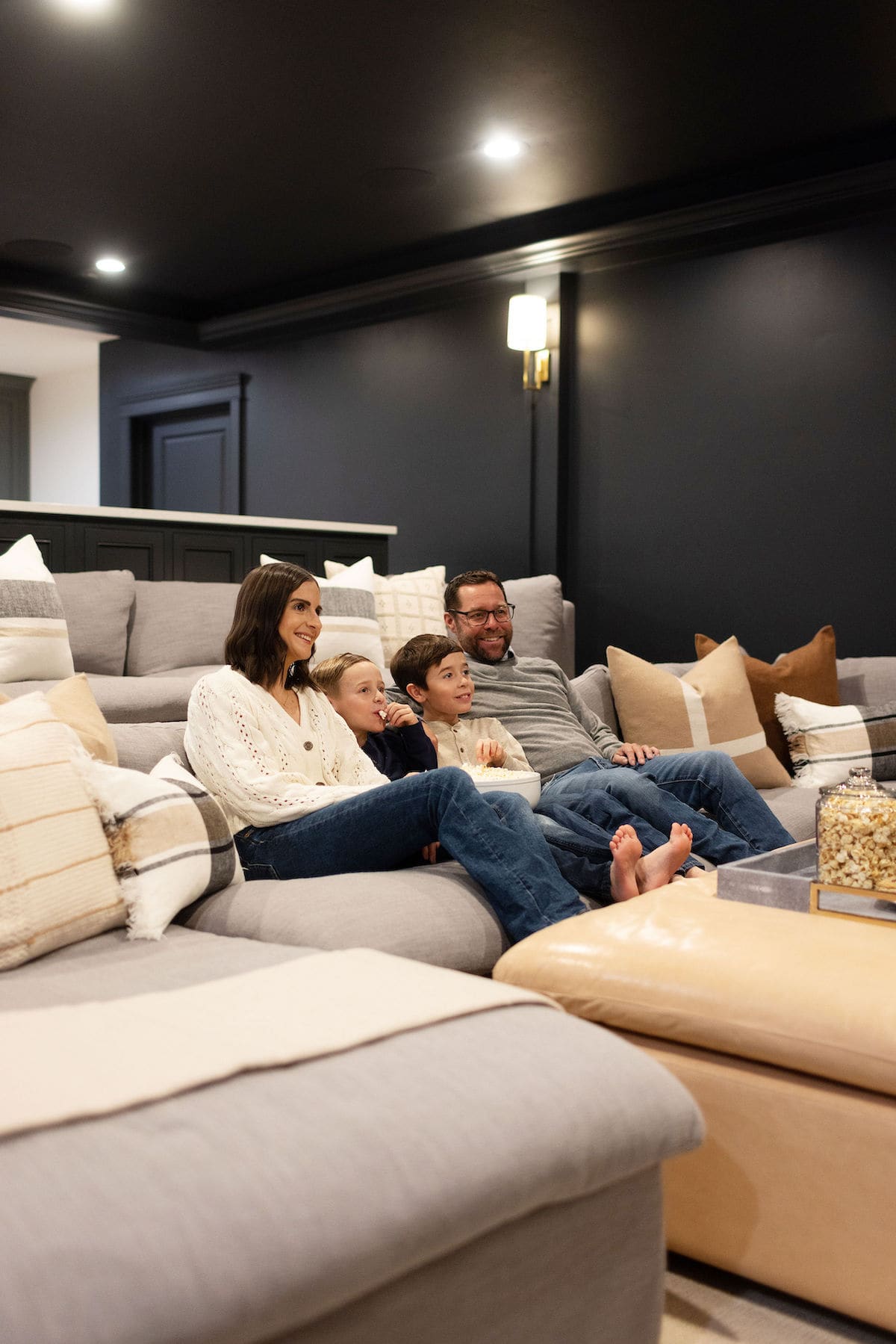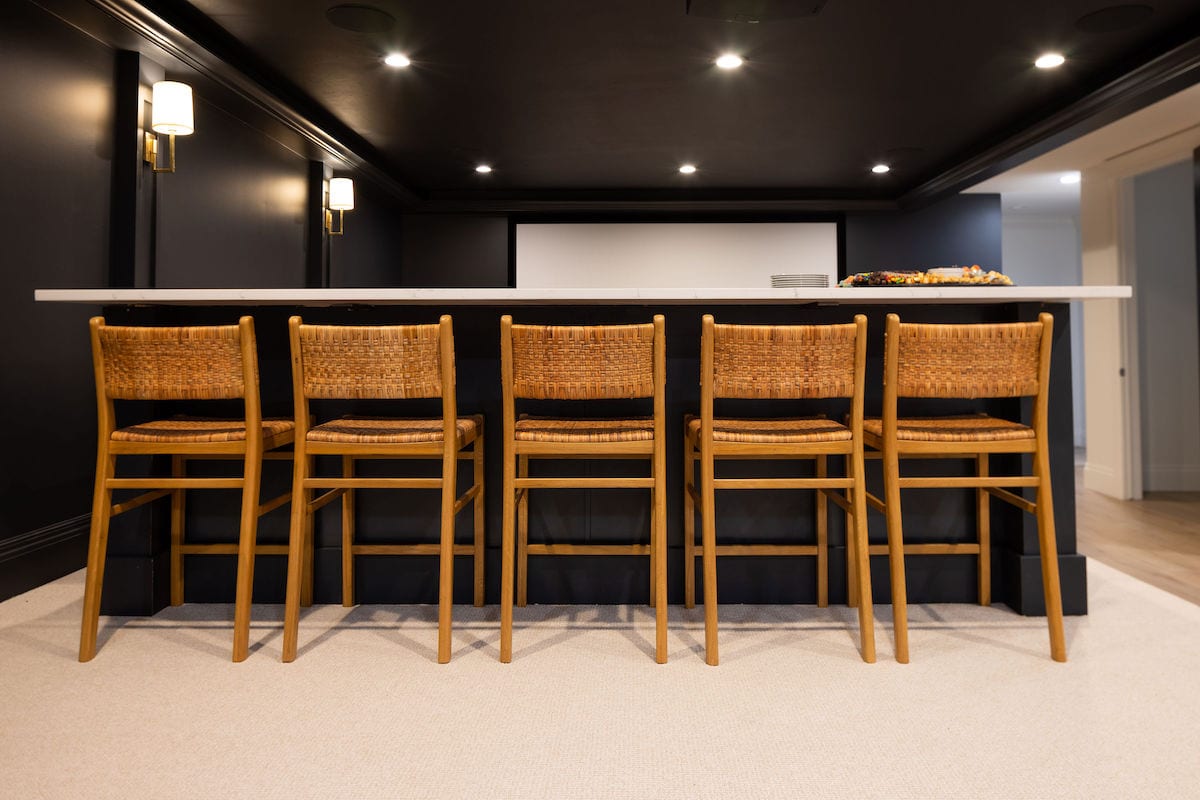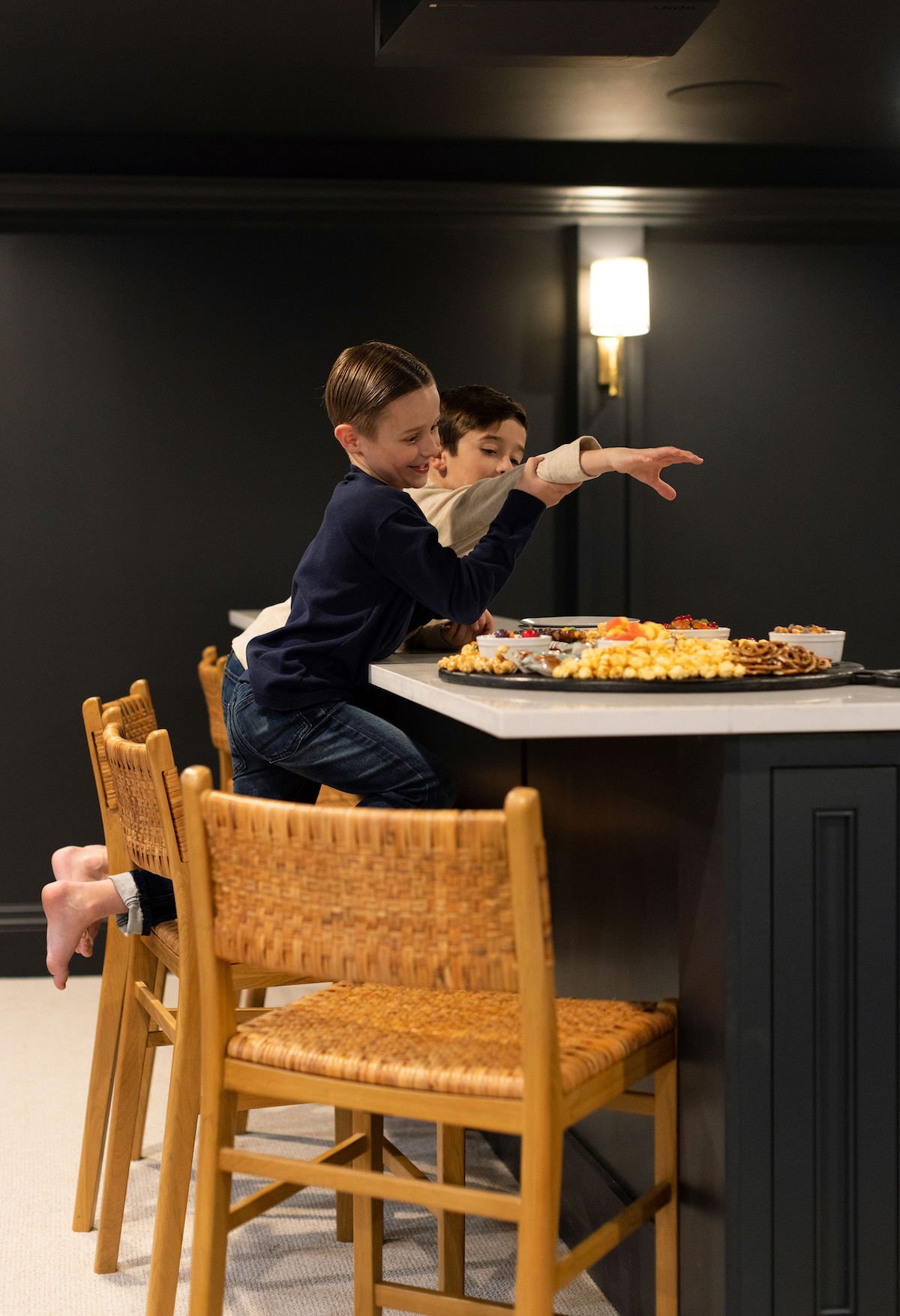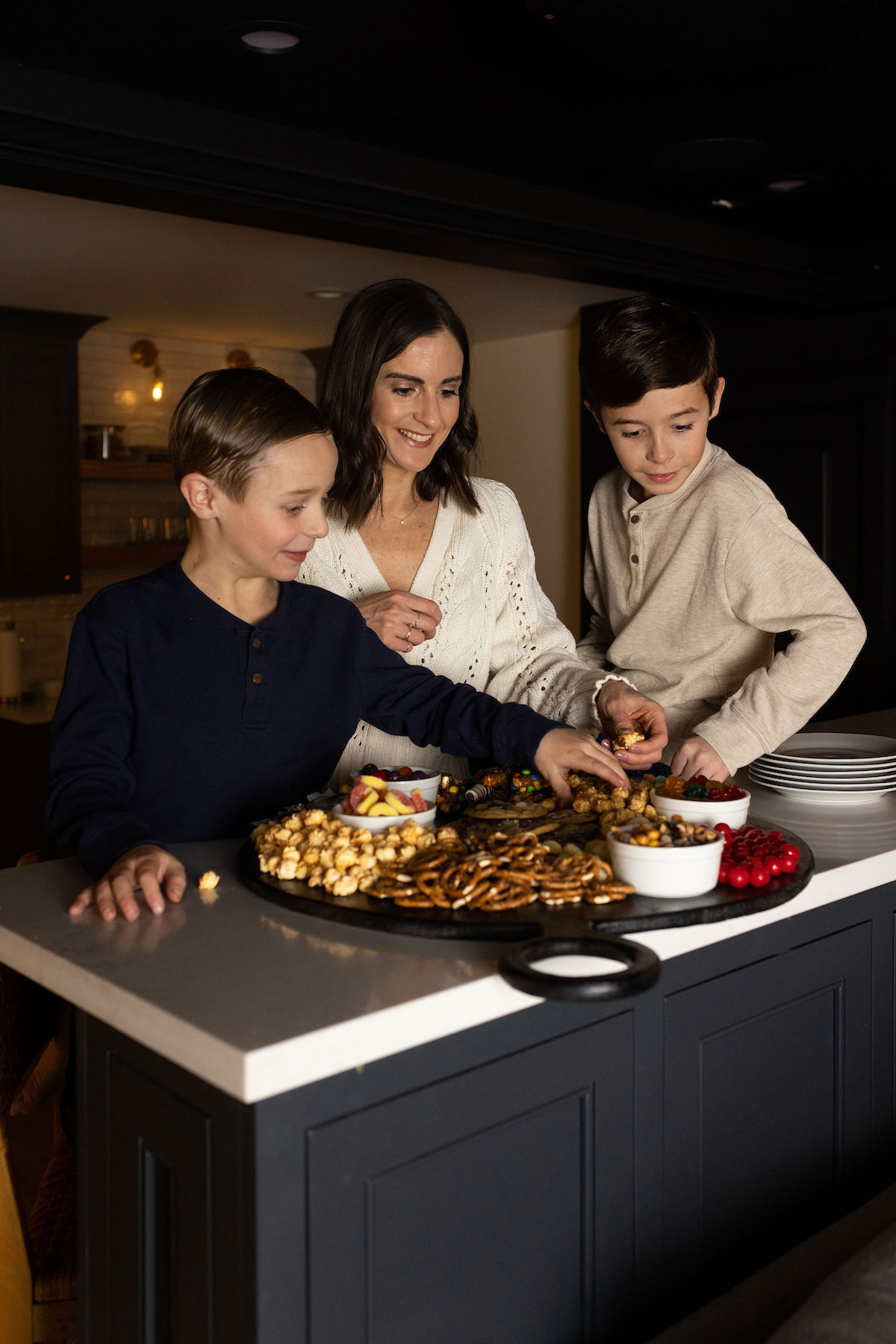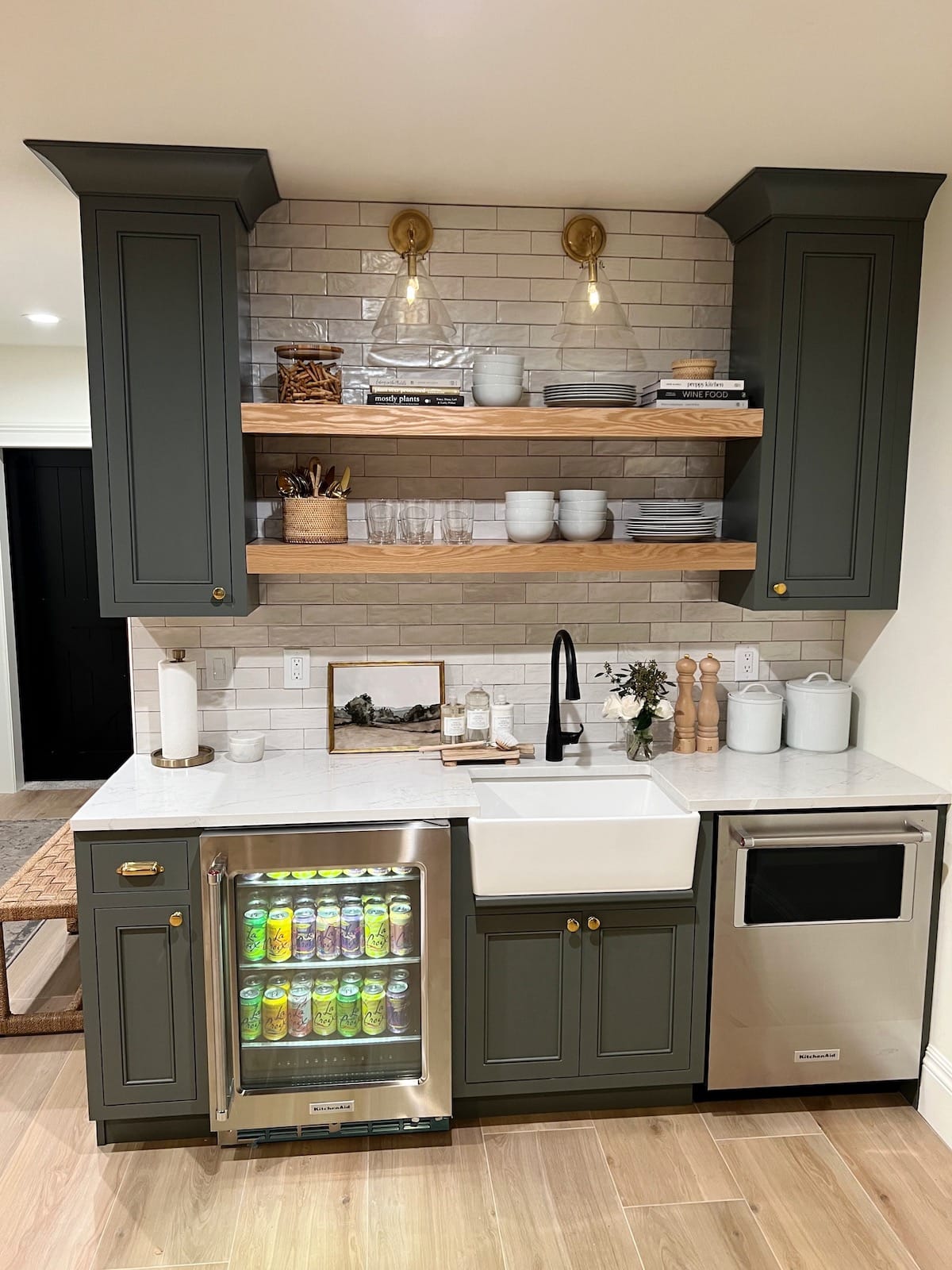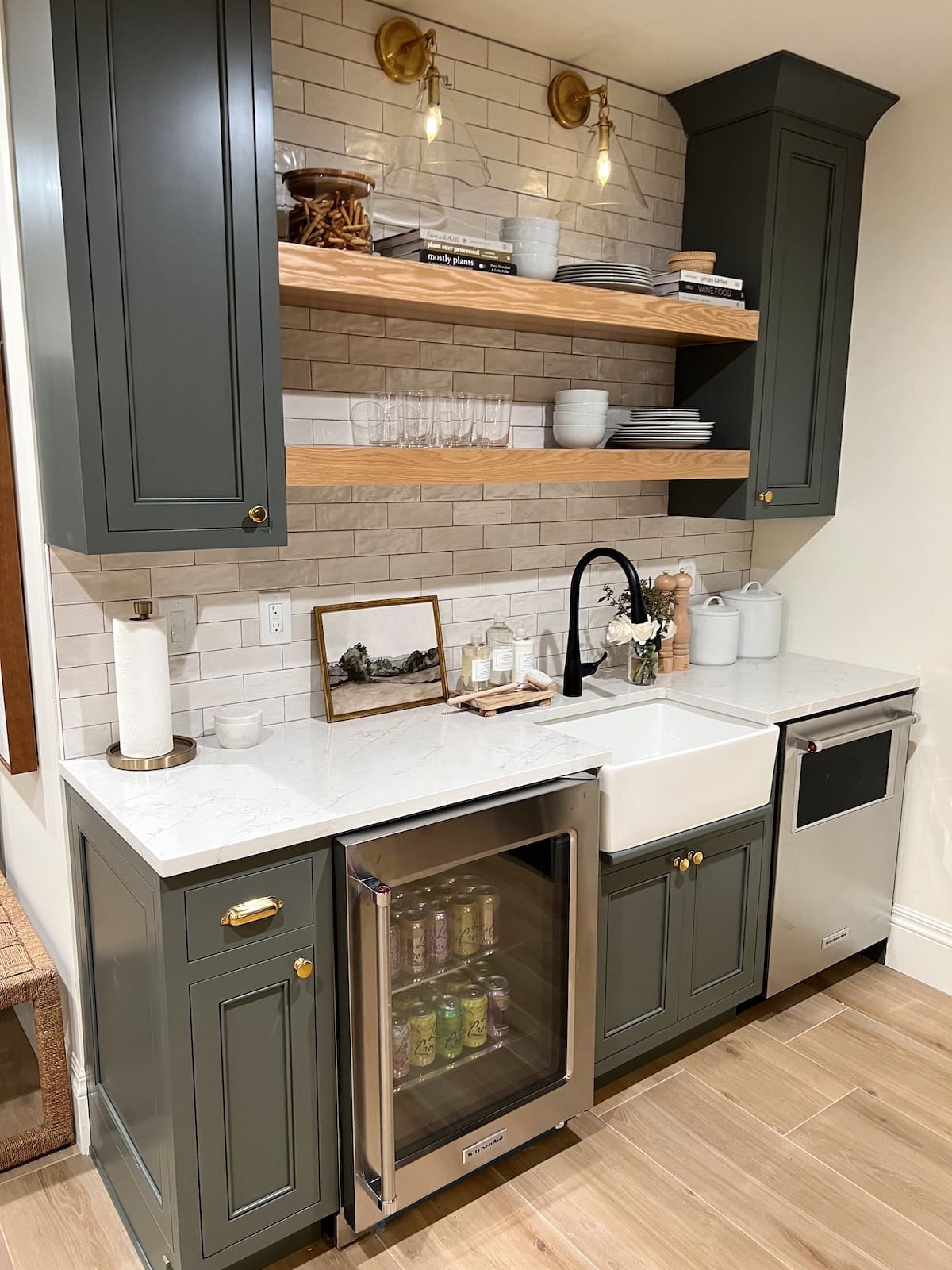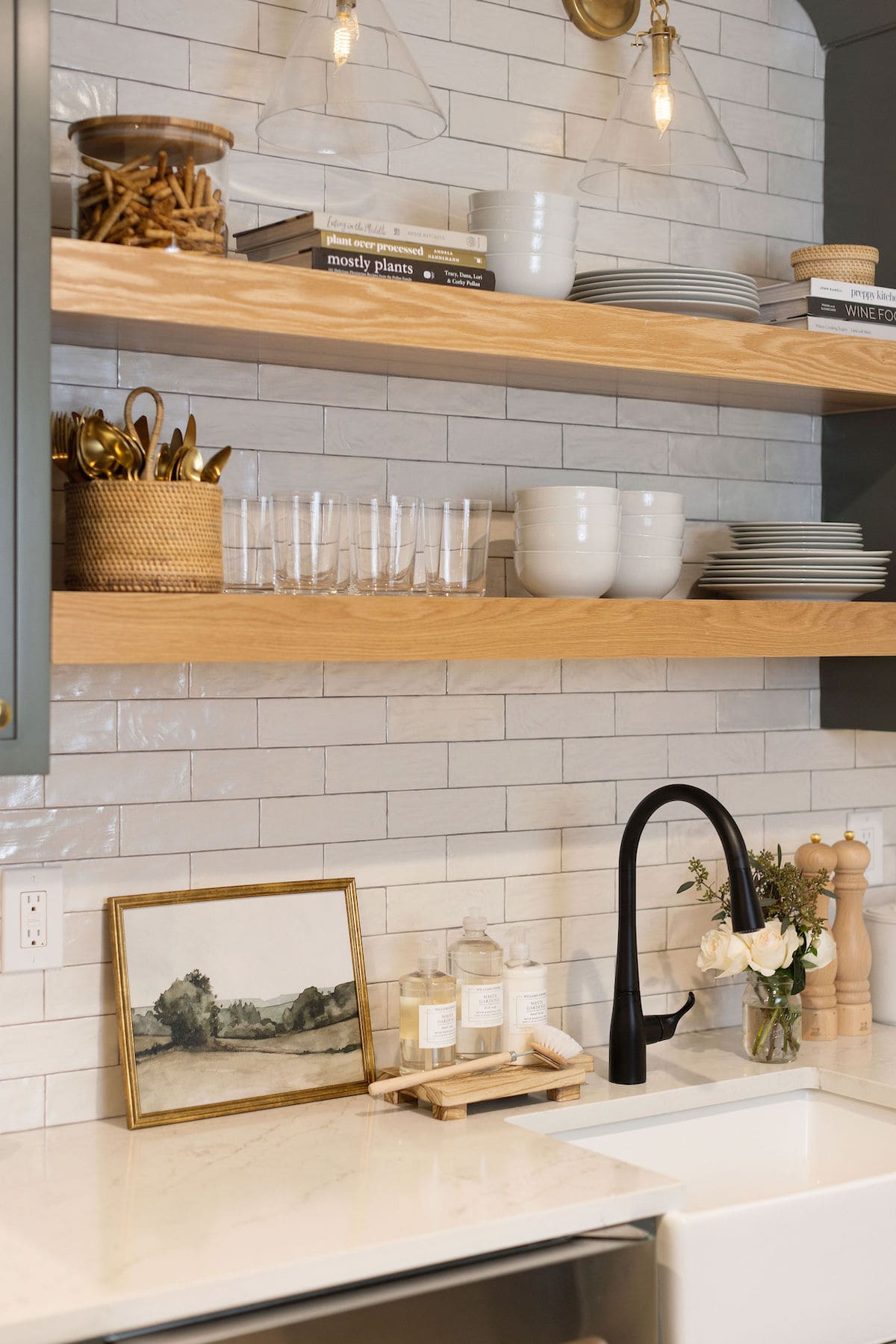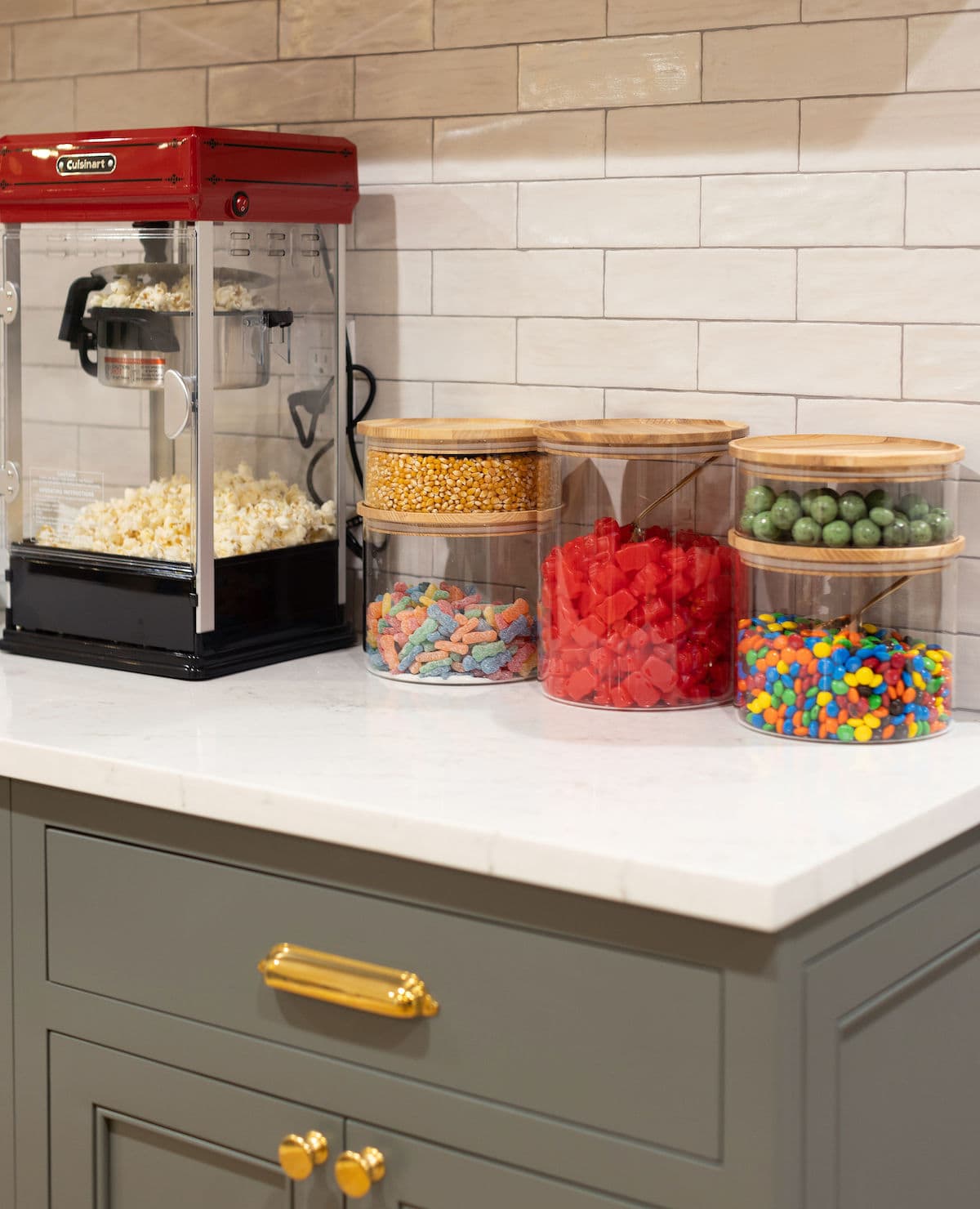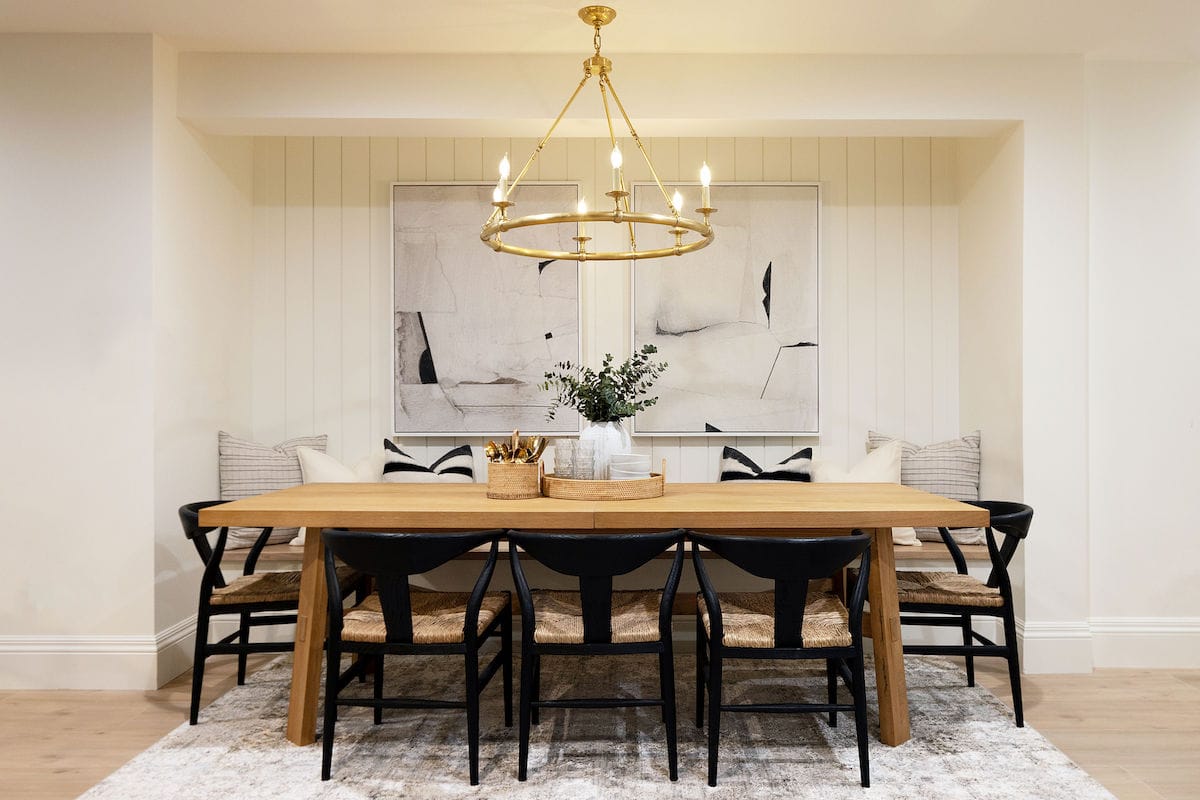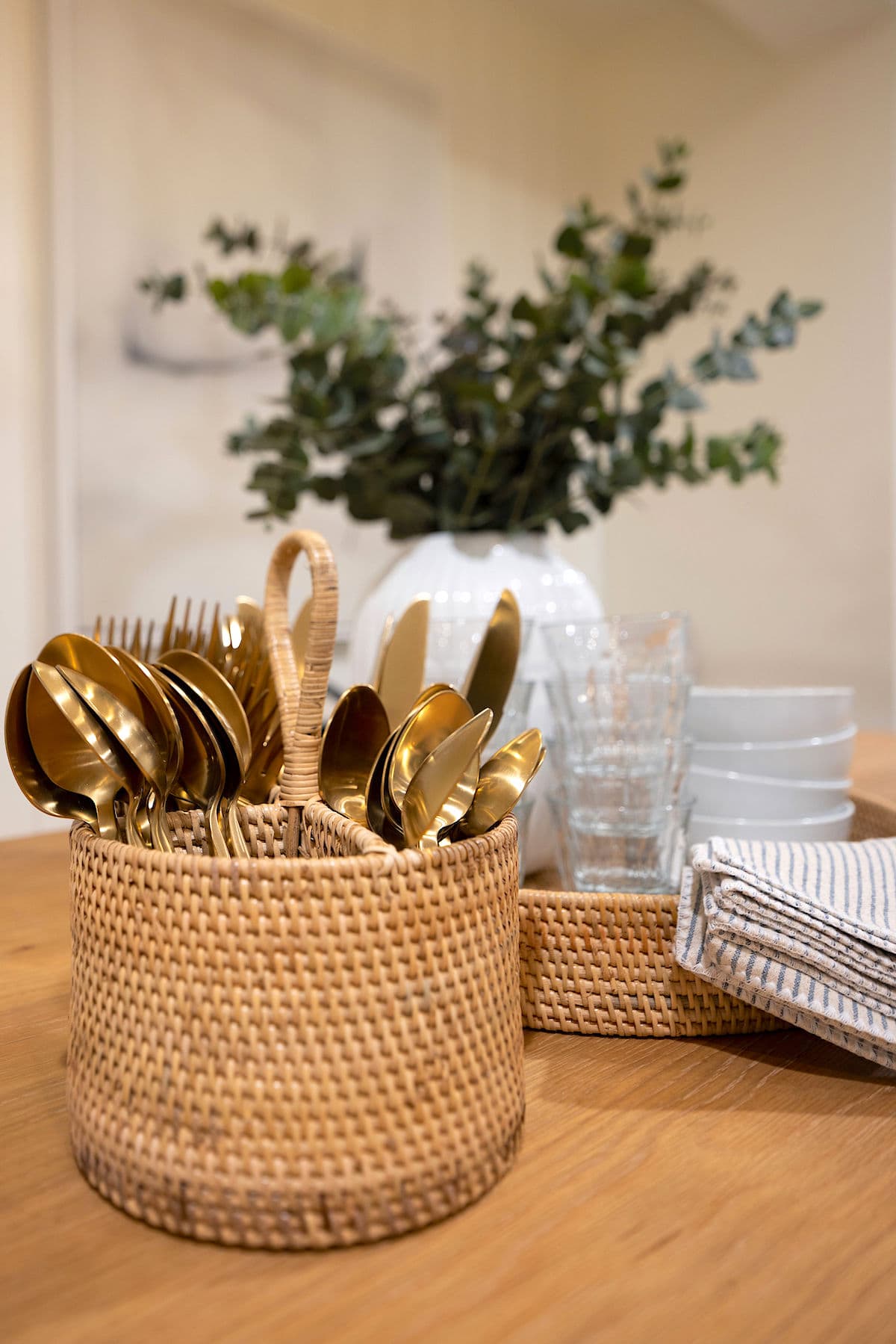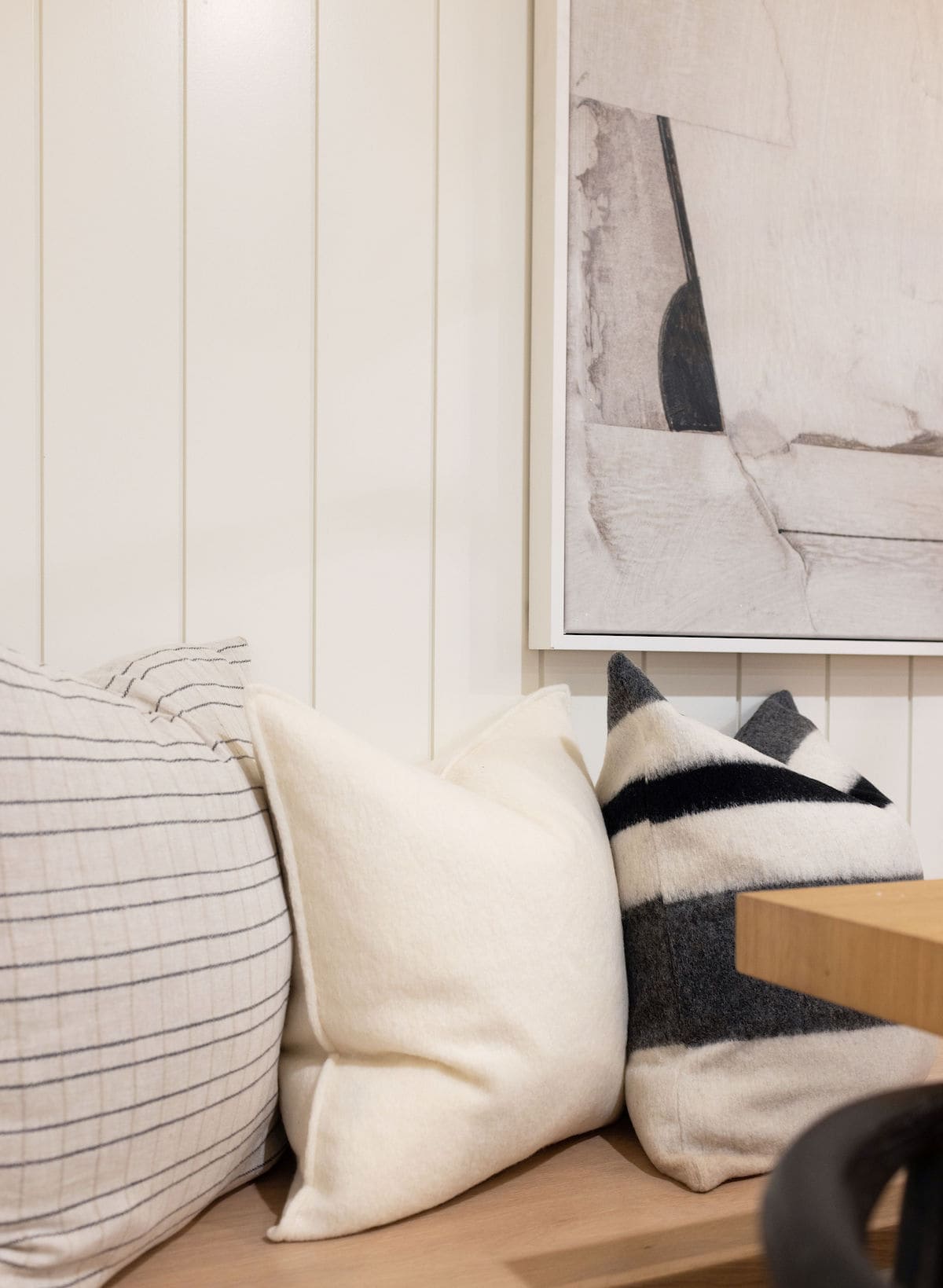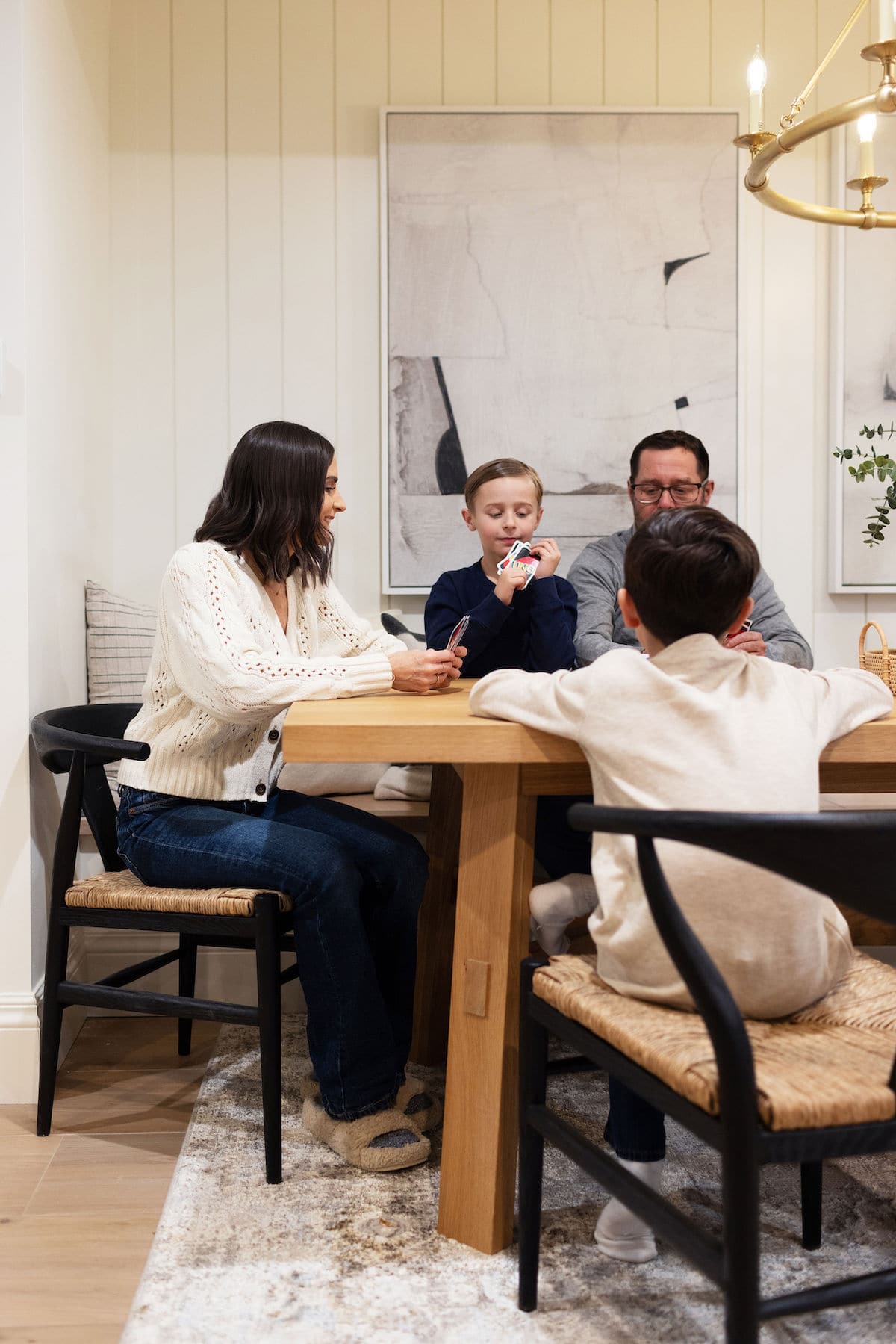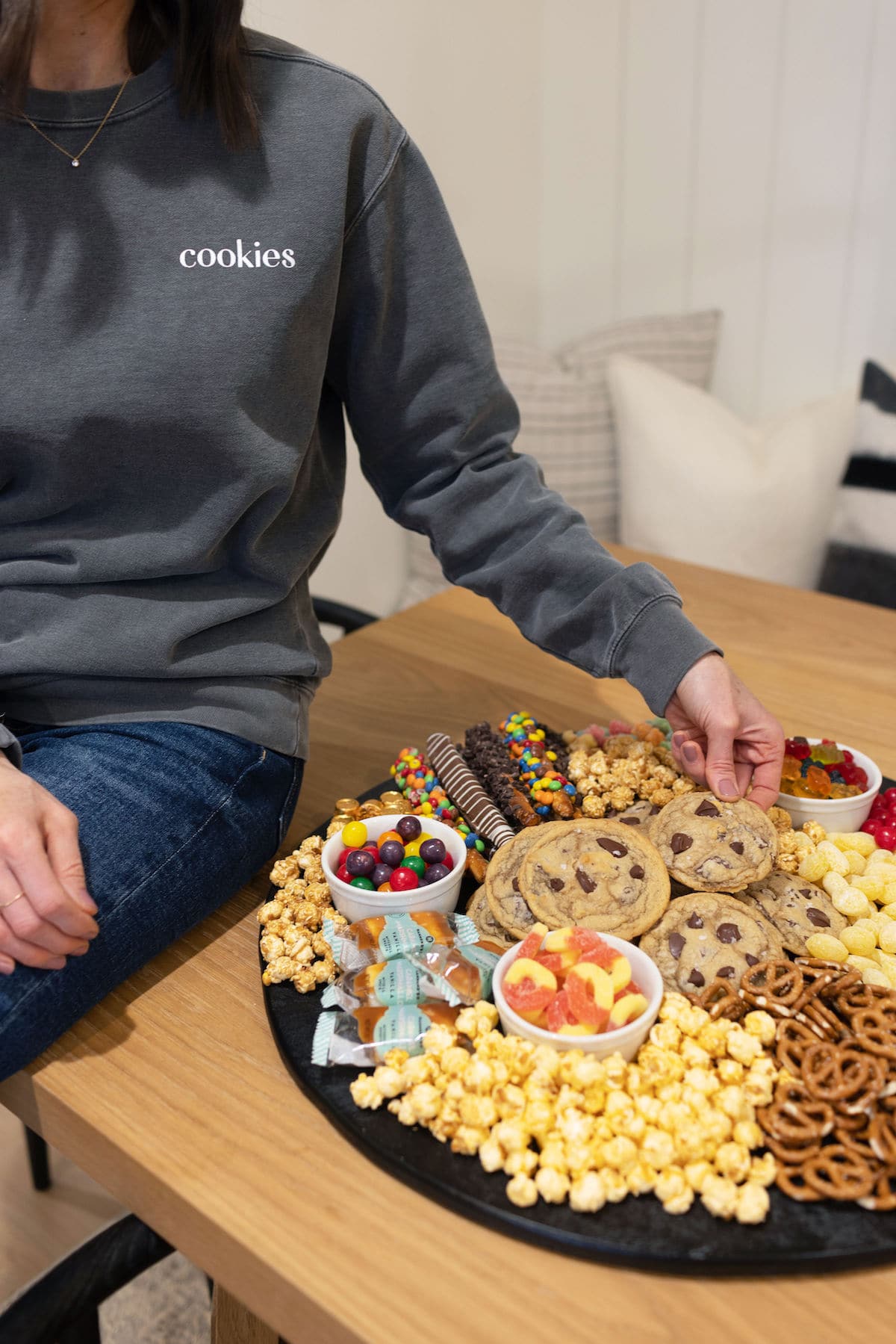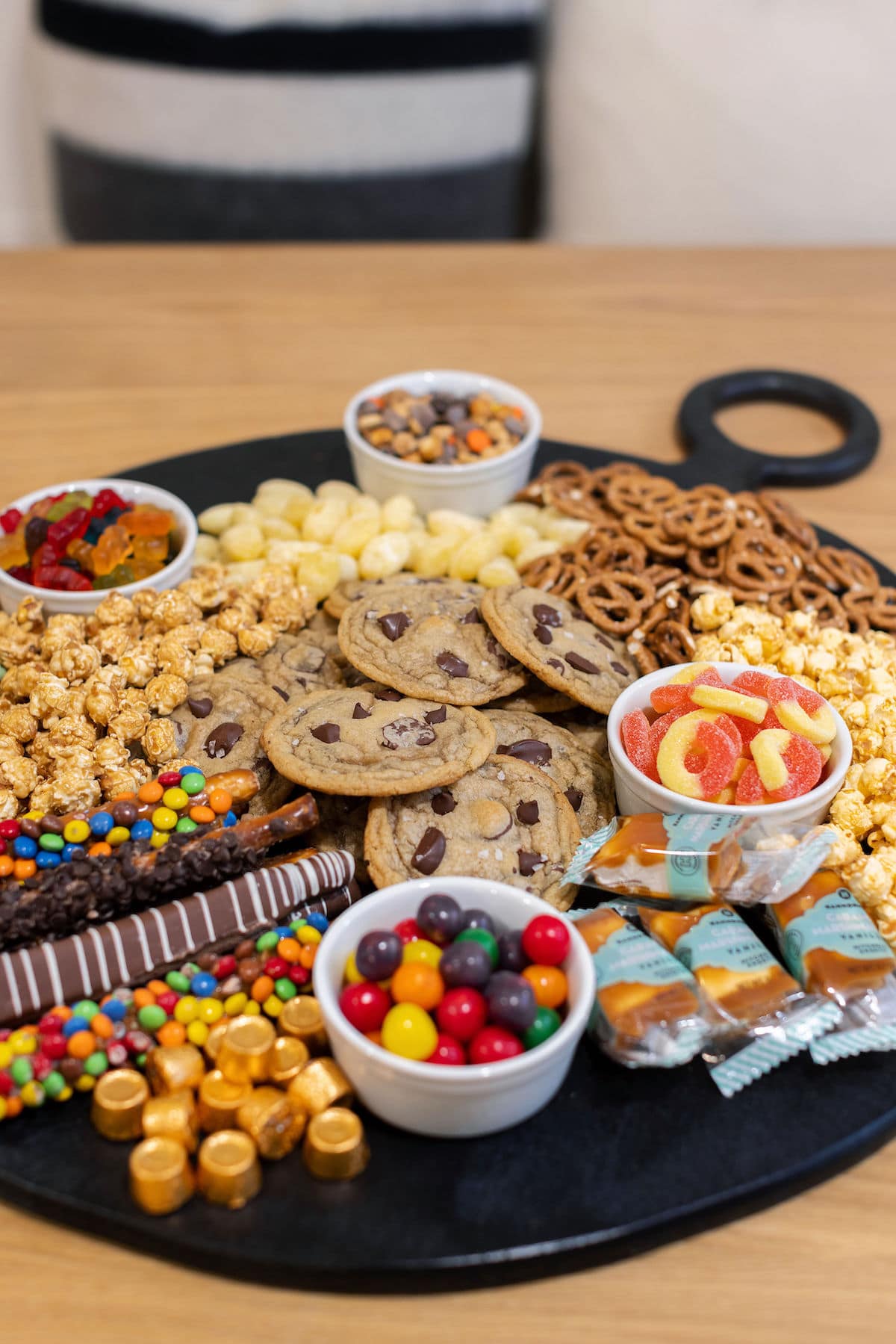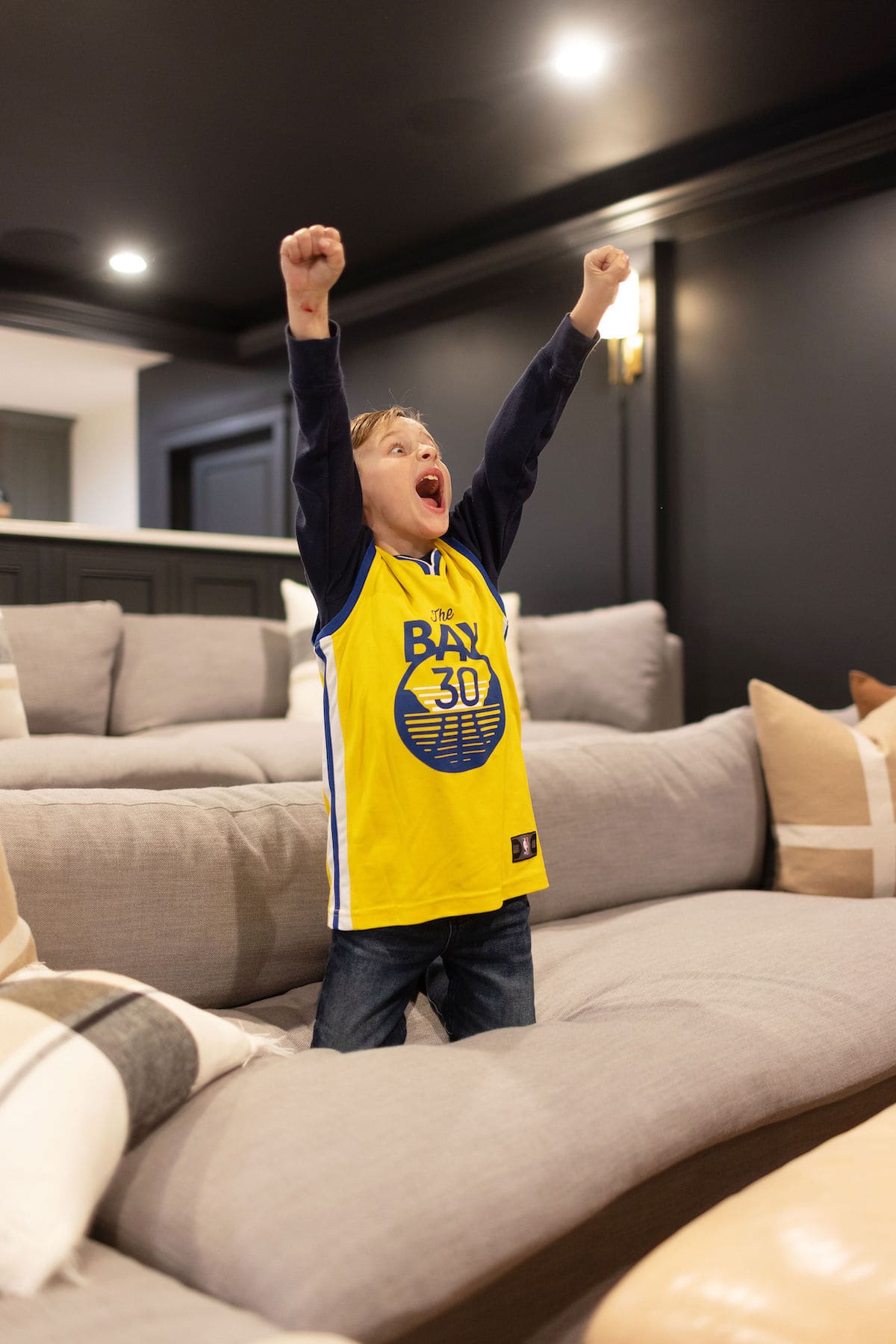 Product Details
I tried to link to as many products as possible! If you have any other questions about our basement, please let me know!