These decadent Valentine's Day dessert recipes feature chocolate, pink and romantic treats like red velvet cookies, chocolate truffles and cheesecake stuffed strawberries!
From heart shaped delights to elegant cakes and cookies, there's a fun and festive treat for all the loved ones in your life!
The day of LOVE is almost here. Share this Valentine's Day with someone special and surprise them with a great Valentine's Day dessert. Set the mood with something sweet that is sure to be a hit!
I love Valentine's Day. It's a great day to show your appreciation to a special person in your life. You can also make it a day to spoil your kids with all the mushy stuff you can't get away with any other day. Make this year no exception.
There is nothing like the perfect, decadent chocolate dessert to spark a little romance.  Indulge in some rich, chocolate delights like chocolate fondue, chocolate covered cherries or chocolate pudding cake. Also amazing are fresh fruit sweets. Try desserts like fruit pizza, chocolate raspberry mini crepe cakes and the incredible, luscious cherry cheesecake dip!
If you want to save yourself some time, make some amazing desserts ahead of the big day. You can prepare chocolate truffles, brownie cookies or red velvet cookies in advance. Relax on Valentine's Day knowing that your dessert is already done! 
To help you prepare for your Valentine's Day, here are my top 25 Valentine's Day dessert recipes. From good old fashioned cookies and cakes to decadent candies and new twists on cheesecake, there are tons of options to delight your loved ones. Get your sweet tooth ready, you're about to indulge in all things sweet!
25 Valentine's Day Dessert Recipes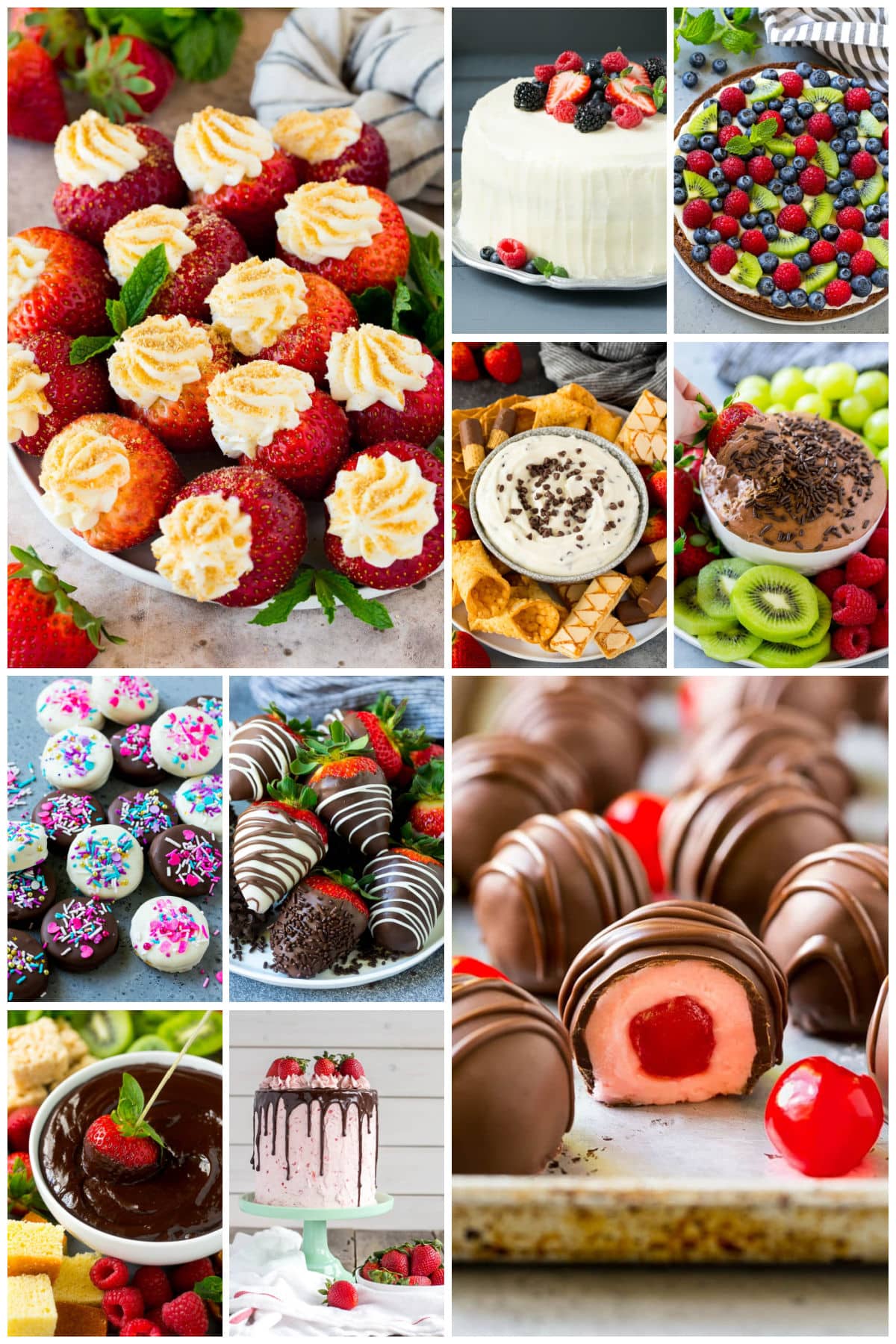 Cheesecake Stuffed Strawberries
These cheesecake stuffed strawberries are fresh berries that are hollowed out, then filled with sweetened cream cheese and topped with crushed graham crackers. A simple no-bake treat that always get rave reviews!
Get the Recipe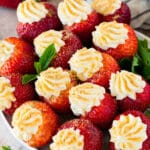 Berry Chantilly Cake
This recipe for berry chantilly cake is a light and yellow cake with plenty of fresh berries and a unique fluffy whipped cream frosting. The perfect cake for a celebration!
Get the Recipe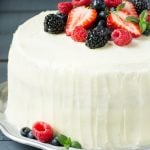 Brownie Pizza
This brownie pizza is a chocolate crust topped with cream cheese frosting and plenty of fresh berries. A unique dessert pizza that's perfect for entertaining!

Get the Recipe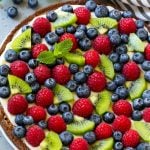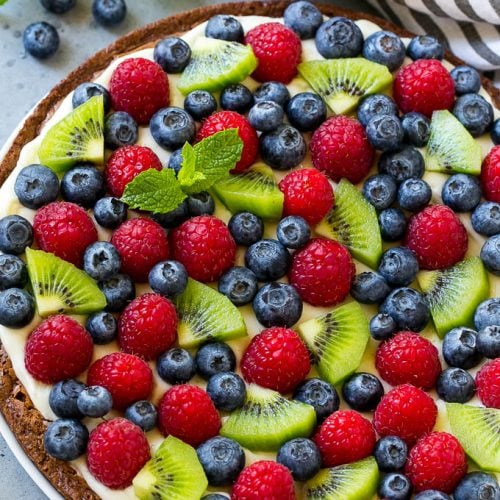 Cannoli Dip
This cannoli dip is a blend of two types of sweet Italian cheeses, sugar and chocolate chips, all blended together to make a creamy dip that tastes just like the inside of a cannoli. Serve your dip with graham crackers, cookies, cannoli shells and fruit, then watch the rave reviews roll in.
Get the Recipe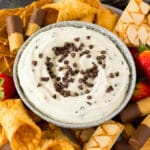 Chocolate Fruit Dip
This chocolate fruit dip is a creamy and delicious treat that's made with melted chocolate, cream cheese and whipped cream. Chocolate dip is perfect for after school snacks and parties!
Get the Recipe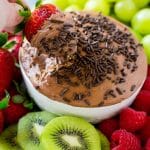 Chocolate Covered Oreos
These chocolate covered Oreos are Oreo sandwich cookies dipped in either dark or white chocolate and decorated with colorful sprinkles. Chocolate covered Oreos make a great dessert, snack or party favor.
Get the Recipe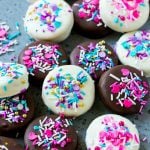 Chocolate Covered Strawberries
These chocolate covered strawberries are fresh, ripe berries dipped in melted chocolate and rolled in various toppings. An easy and elegant dessert or snack option!
Get the Recipe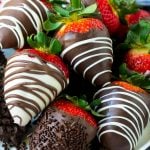 Chocolate Fondue
This chocolate fondue is a rich and creamy dark chocolate dip that takes just minutes to make. Serve your fondue with an assortment of fruit and sweet treats as dippers, and you'll have an easy dessert that everyone is sure to enjoy!
Get the Recipe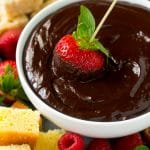 Chocolate Strawberry Cake
Take chocolate dipped strawberries to the next level with this dreamy chocolate strawberry cake!
Chocolate Covered Cherries
These chocolate covered cherries are made with maraschino cherries, a creamy center and plenty of dark chocolate. A homemade version of the classic treat that's impossible to resist!
Get the Recipe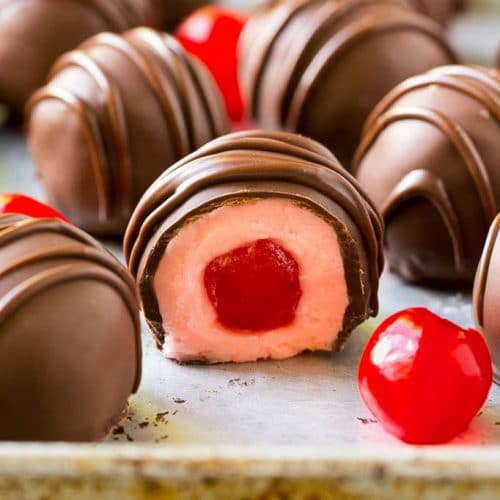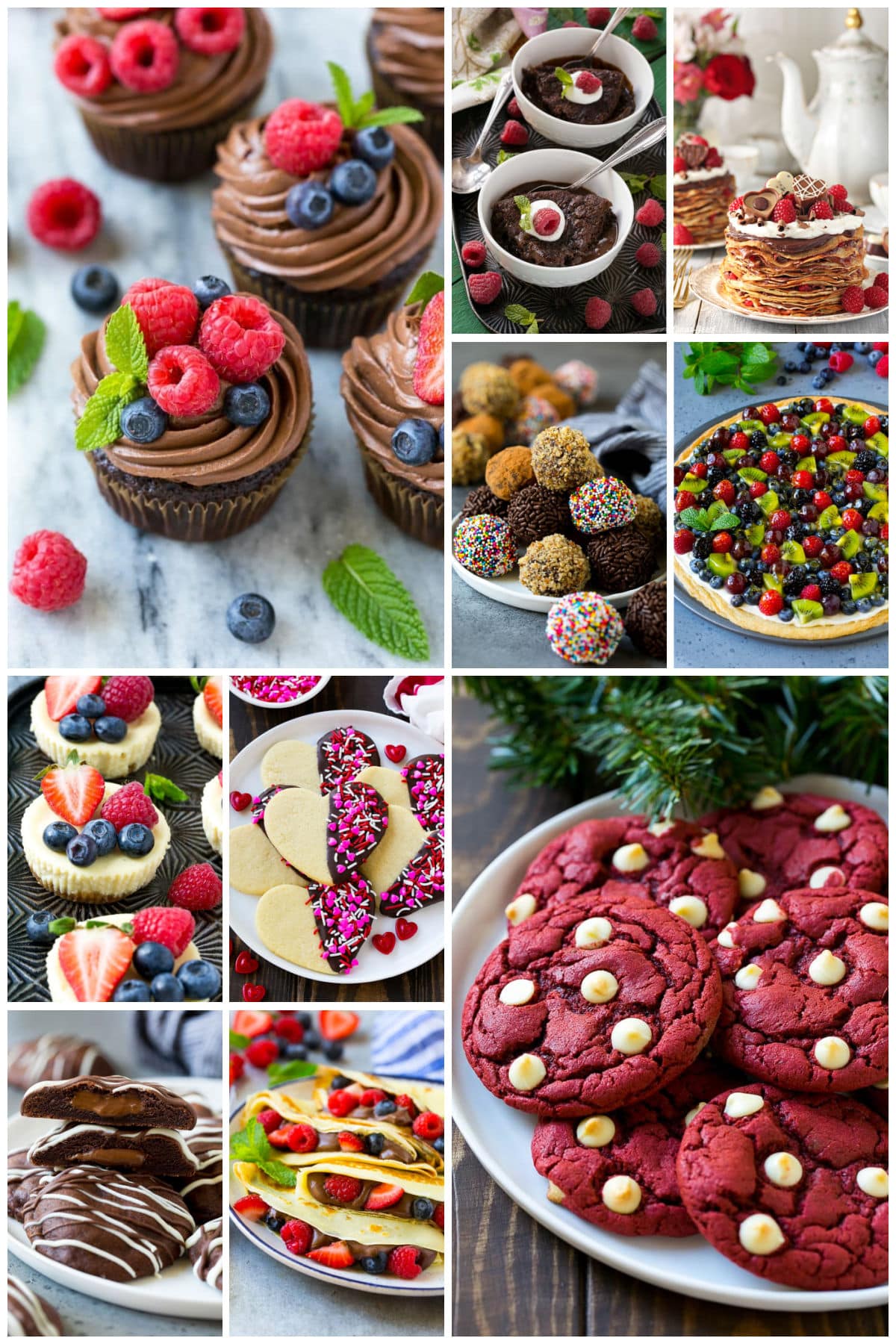 Chocolate Hazelnut Cupcakes
This recipe for chocolate hazelnut cupcakes is chocolate cupcakes filled with milk chocolate hazelnut spread, then finished off with chocolate hazelnut frosting and fresh berries.
Get the Recipe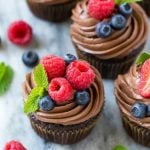 Chocolate Pudding Cake
This easy chocolate pudding cake recipe is a rich chocolate cake that's made with pantry staples and is ready from start to finish in less than an hour. It also happens to be low fat! 
Get the Recipe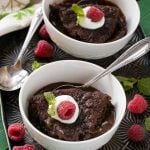 Chocolate Raspberry Mini Crepe Cakes
These chocolate raspberry mini crepe cakes are layered with chocolate and fresh raspberries to make a unique and delicious dessert.
Chocolate Truffles
These chocolate truffles are made with a dark chocolate ganache that's shaped into balls and rolled in an assortment of toppings. Homemade truffles are easy to prepare and make for a super impressive dessert option for any event.
Get the Recipe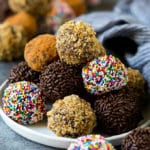 Fruit Pizza
This fruit pizza is a sugar cookie crust topped with cream cheese frosting and a variety of fresh fruit. A fun and easy dessert option that's perfect for feeding a crowd!
Get the Recipe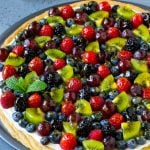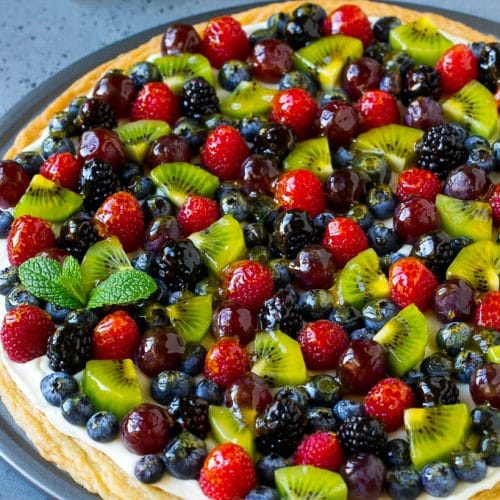 Greek Yogurt Cheesecakes
This recipe for Greek yogurt cheesecakes is mini cheesecakes that have been lightened up with Greek yogurt and topped with fresh berries. A quick and easy sweet treat!
Get the Recipe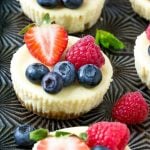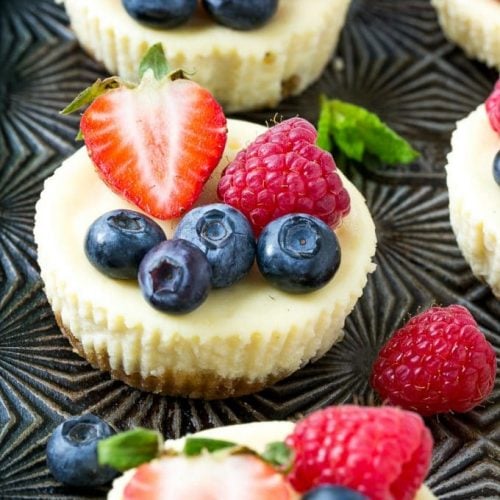 Heart Cookies
These heart cookies are the ultimate treat for Valentine's Day! Heart shaped sugar cookies are dipped in dark chocolate and coated in festive sprinkles for a fun snack that's perfect for classroom parties or that special someone in your life.
Get the Recipe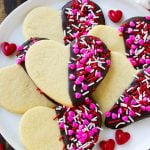 Nutella Cookies
These Nutella cookies are chocolate cookies filled with a gooey Nutella center, then topped with a drizzle of both dark and white chocolate. An easy and impressive cookie recipe that will have everyone coming back for seconds!
Get the Recipe
Nutella Berry Crepes
These nutella berry crepes are a foolproof recipe for blender crepes stuffed with nutella and fresh berries. Crepe recipe adapted from Martha Stewart.
Get the Recipe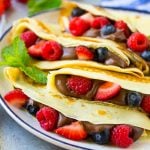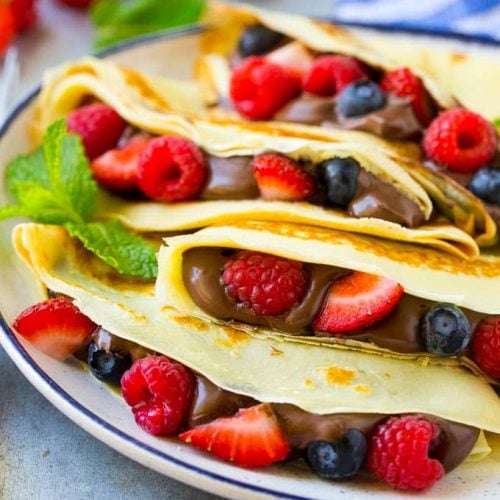 Red Velvet Cookies
These easy red velvet cookies start with a cake mix and are loaded with white chocolate chips. A simple yet impressive cookie that yields fabulous results!
Get the Recipe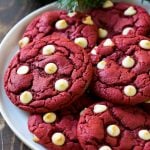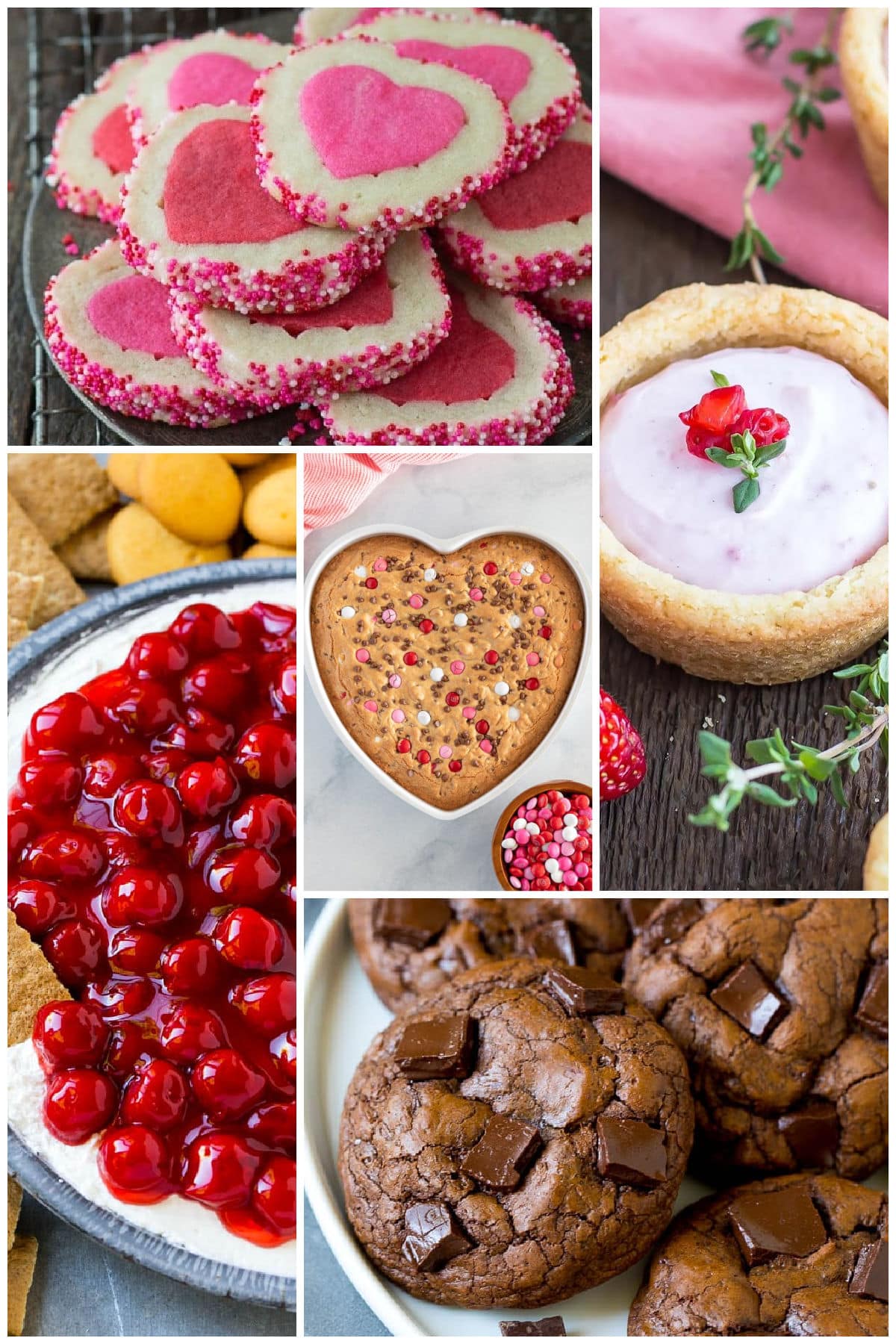 Valentine's Day Slice N' Bake Cookies
These slice n' bake cookies are easy and fun. They feature hearts that emerge when you slice the dough!
Strawberry Cheesecake Cookie Cups
These strawberry cheesecake cookie cups are the perfect pairing of fruity cheesecake and chewy sugar cookies.
Cherry Cheesecake Dip
This 4 ingredient cheesecake dip is light, fluffy and so delicious! Serve with graham crackers and cookies for a fun appetizer or dessert.
Get the Recipe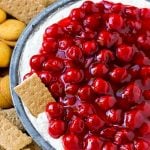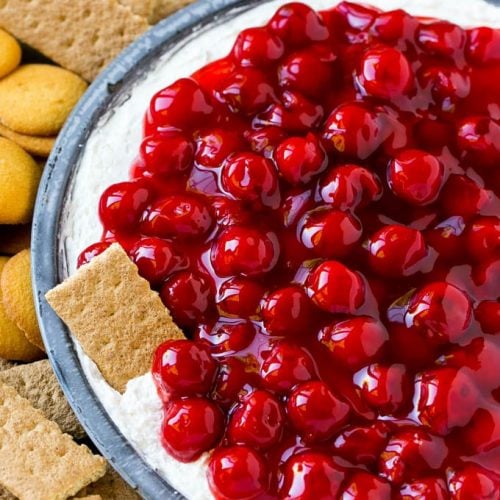 Valentine's Day Cookie Bars
This festive cookie bar recipe is absolutely delicious and loaded with chocolate chips and red, white and pink M&M's.
Brownie Cookies
These brownie cookies are rich, fudgy cookies filled with plenty of dark chocolate chunks. This decadent treat is perfect for all of the chocolate lovers in your life!
Get the Recipe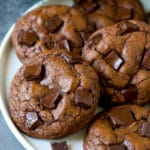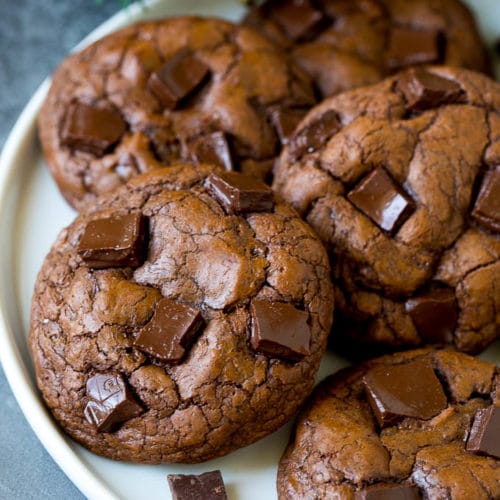 Get ready for Valentine's Day parties or special times with loved ones with amazing desserts that will start the day off right! These treats are just the things to sweeten up your day… and your night!