Quick Summary
Top 10 Recipes of 2022-the most popular recipes we shared on our blog in 2022! You are going to want to make all of these easy and delicious recipes!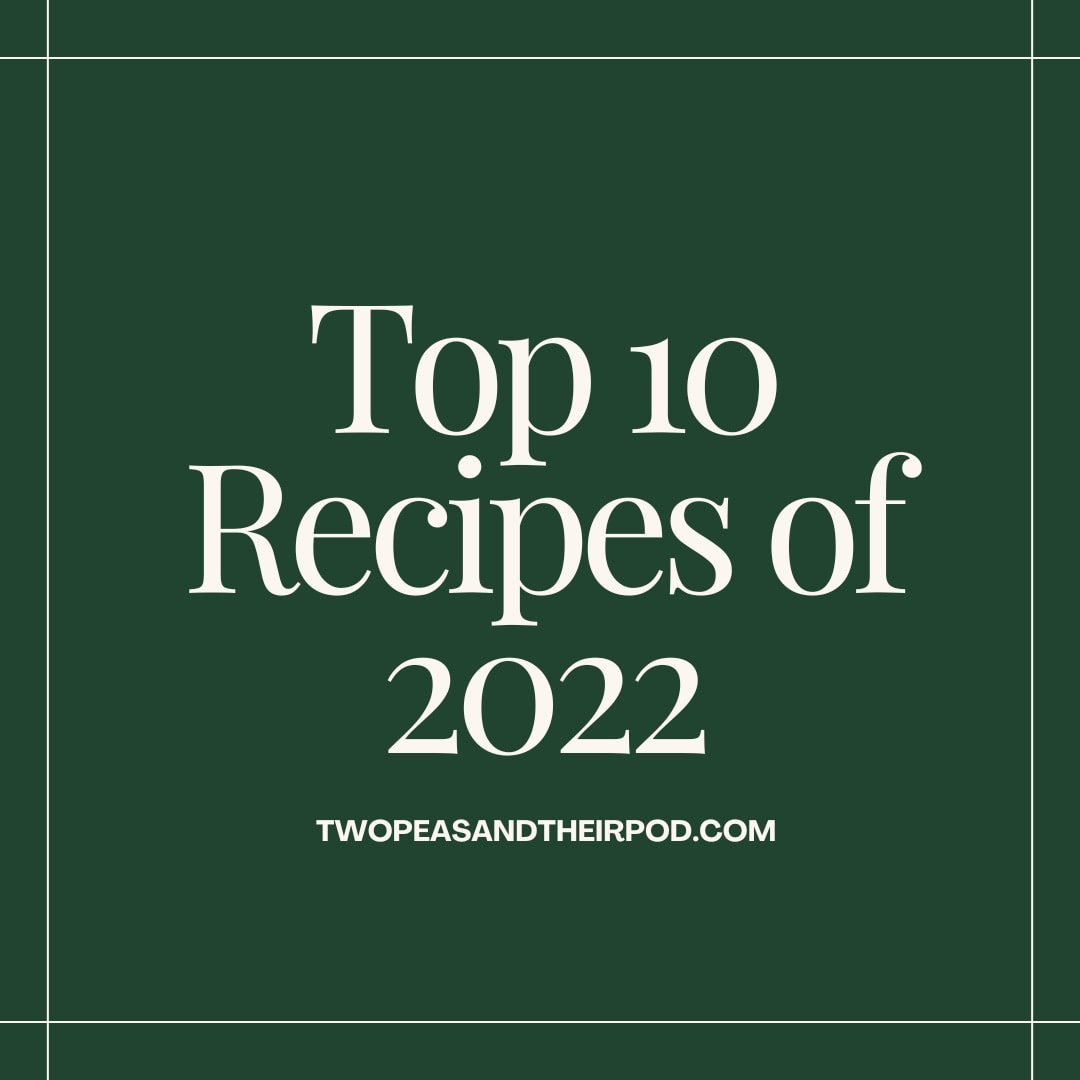 It's the end of 2022, how did that happen? The year went by so fast!
We can't thank you enough for making and sharing our recipes. We have been blogging for 14 years, which is wild, and we can't thank you enough for making and sharing our recipes. We wouldn't be here without you!
A little reminder, if make one of our recipes, PLEASE leave a star rating and comment on the recipe post. It is SO SO helpful!!
Today, I am sharing the top 10 recipes that we made and shared in 2022 on our blog, based on page visits. I look forward to this post all year long. always love seeing what recipes you love.
There are some VERY delicious recipes on the list this year. I think you will want to make them all, if you haven't already:)
Please leave a comment and let me know what recipes you loved from 2022. And if you have any recipe requests for 2023, I would love to hear them!
Wishing you all a happy and healthy New Year!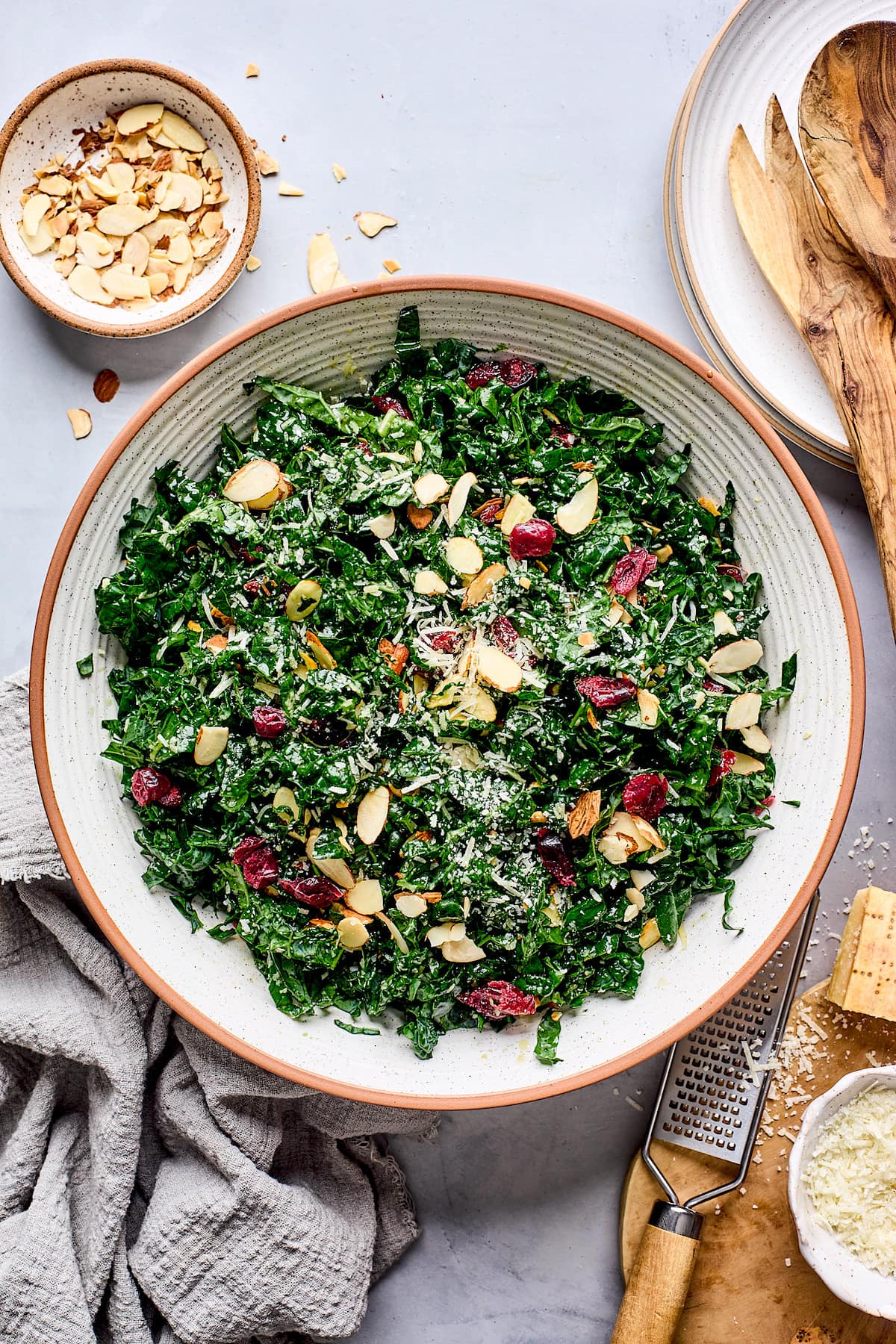 Simple Kale Salad– I make this salad ALL of the time so I am so glad you love it too! It goes great with any meal and the dressing is so good!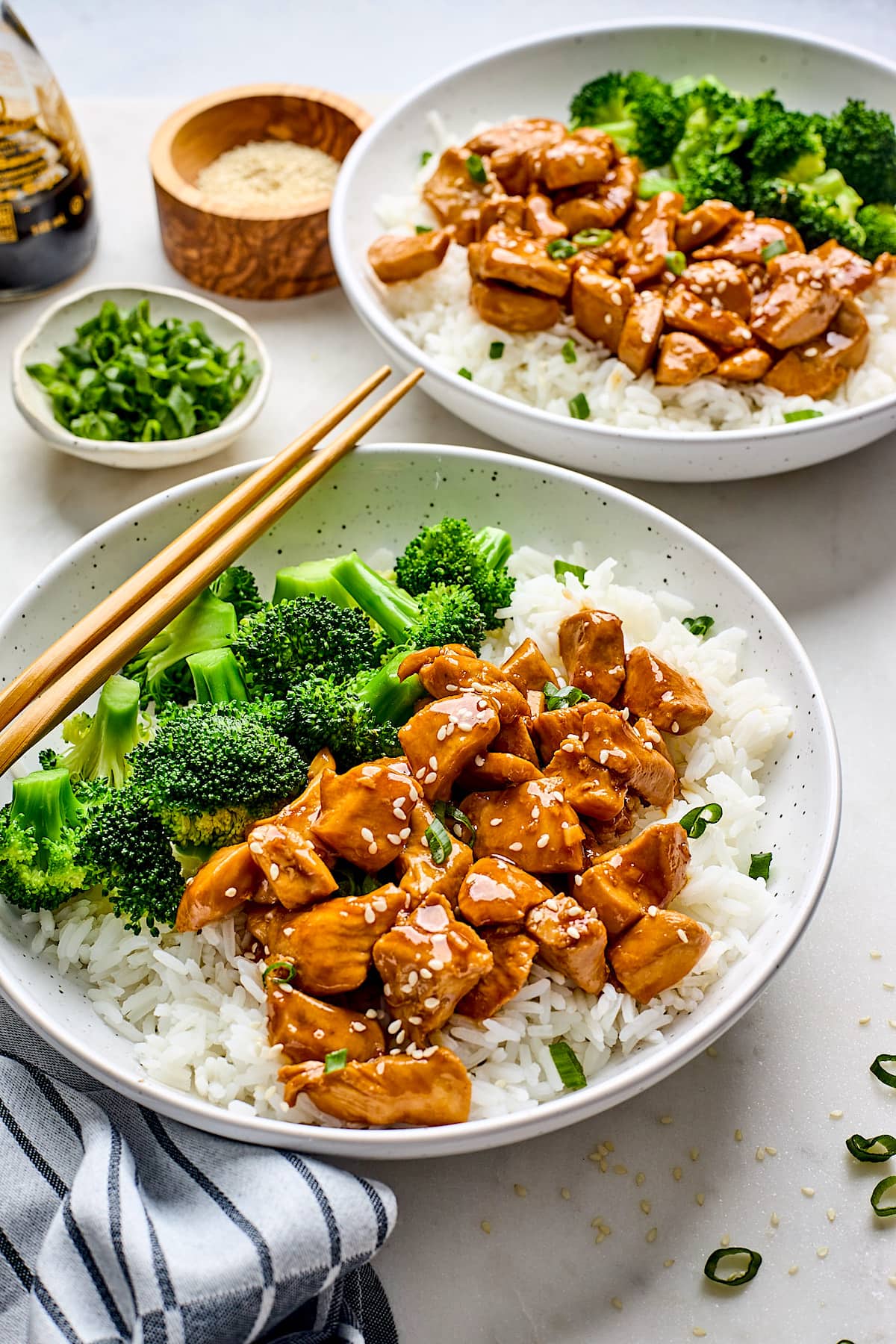 Teriyaki Chicken– You only need 15 minutes to get this delicious dinner on the table. Serve with rice, steamed broccoli, and you have a complete meal that tastes better than takeout!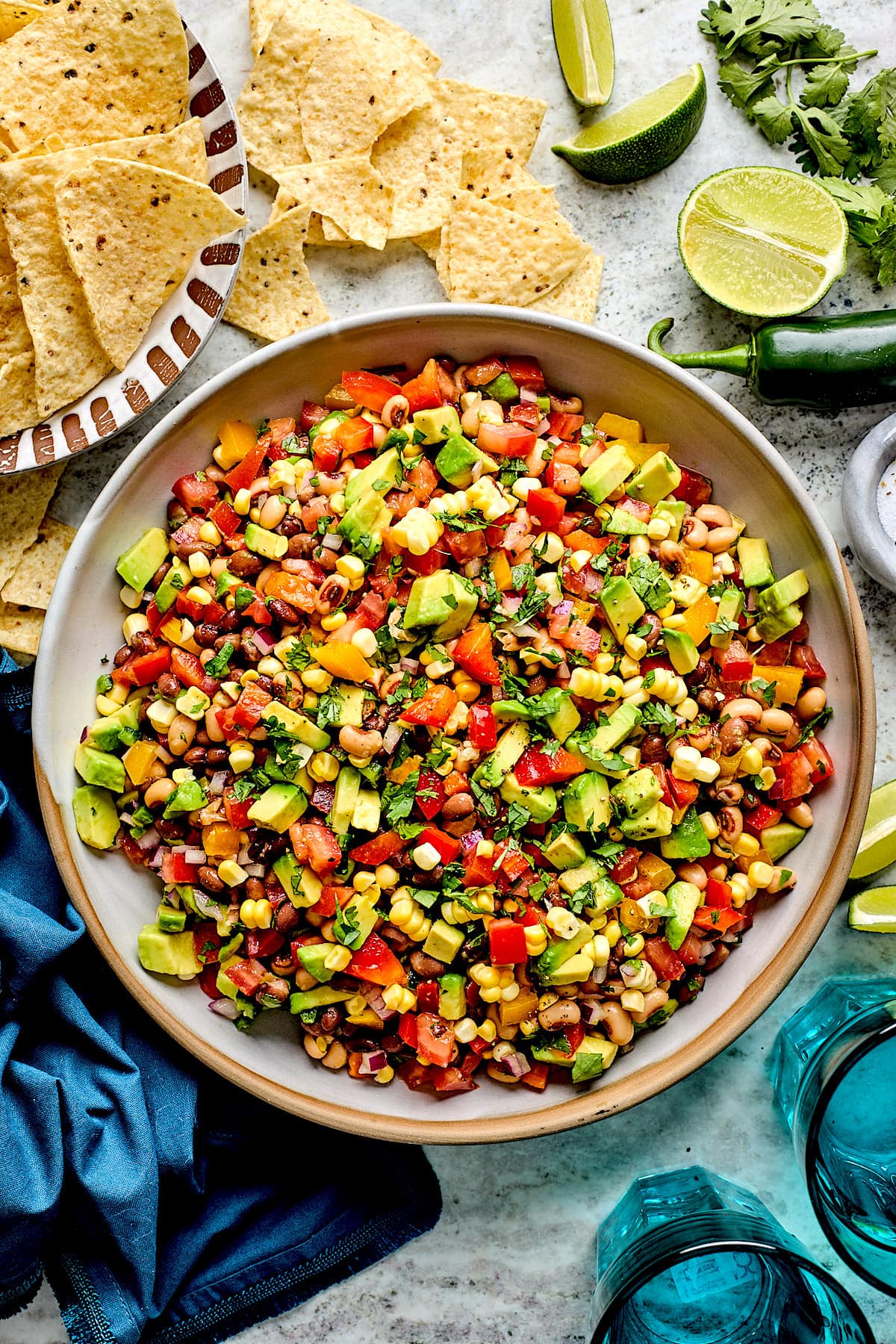 Cowboy Caviar– this party dip was popular in 2022! It's so good with tortilla chips and always a crowd pleaser! I think I will make it for New Year's Eve.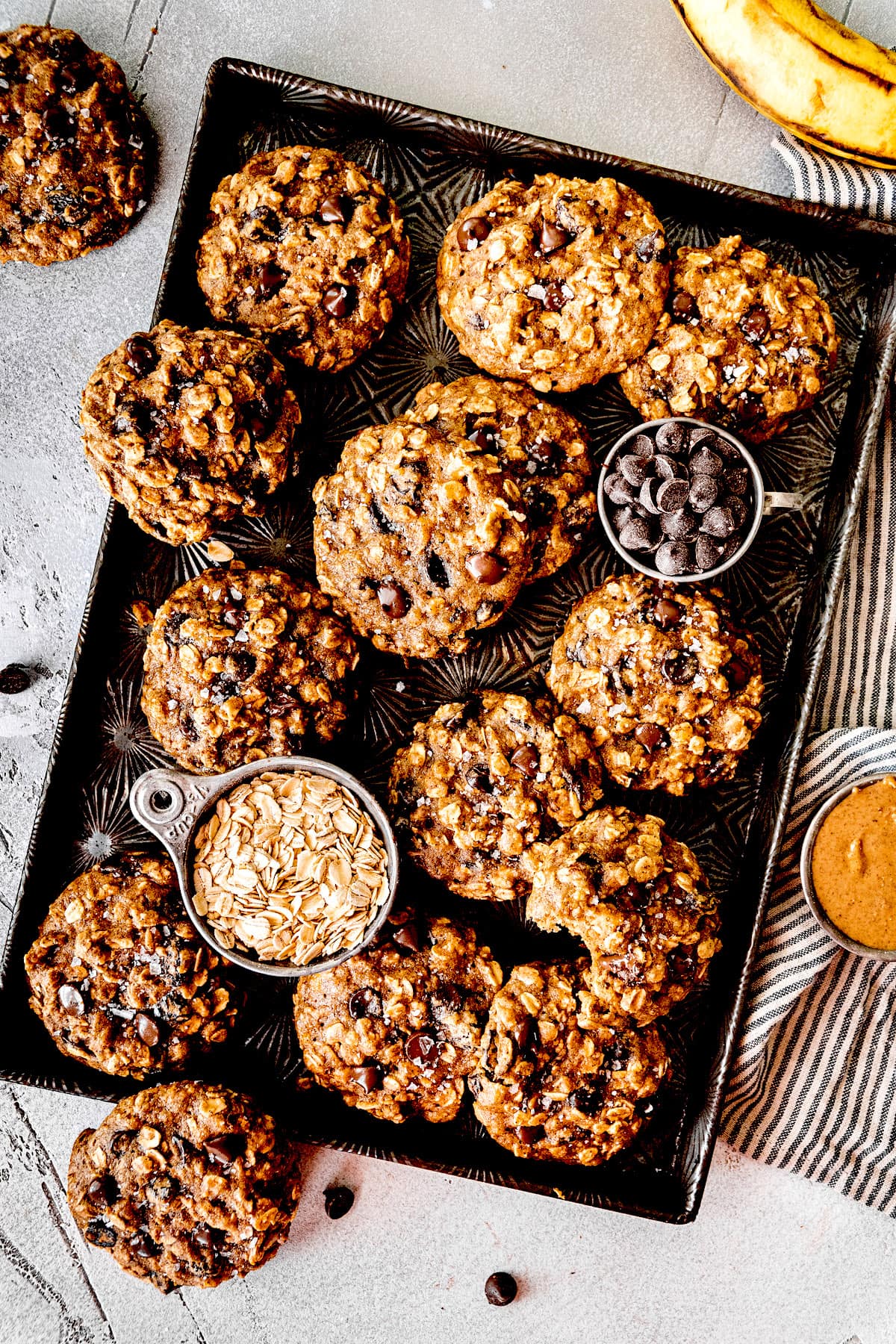 Breakfast Cookies– sooooo many of you made these cookies and loved them! They are the perfect healthy cookie recipe! I always have a stash in our freezer for a grab and go breakfast or snack!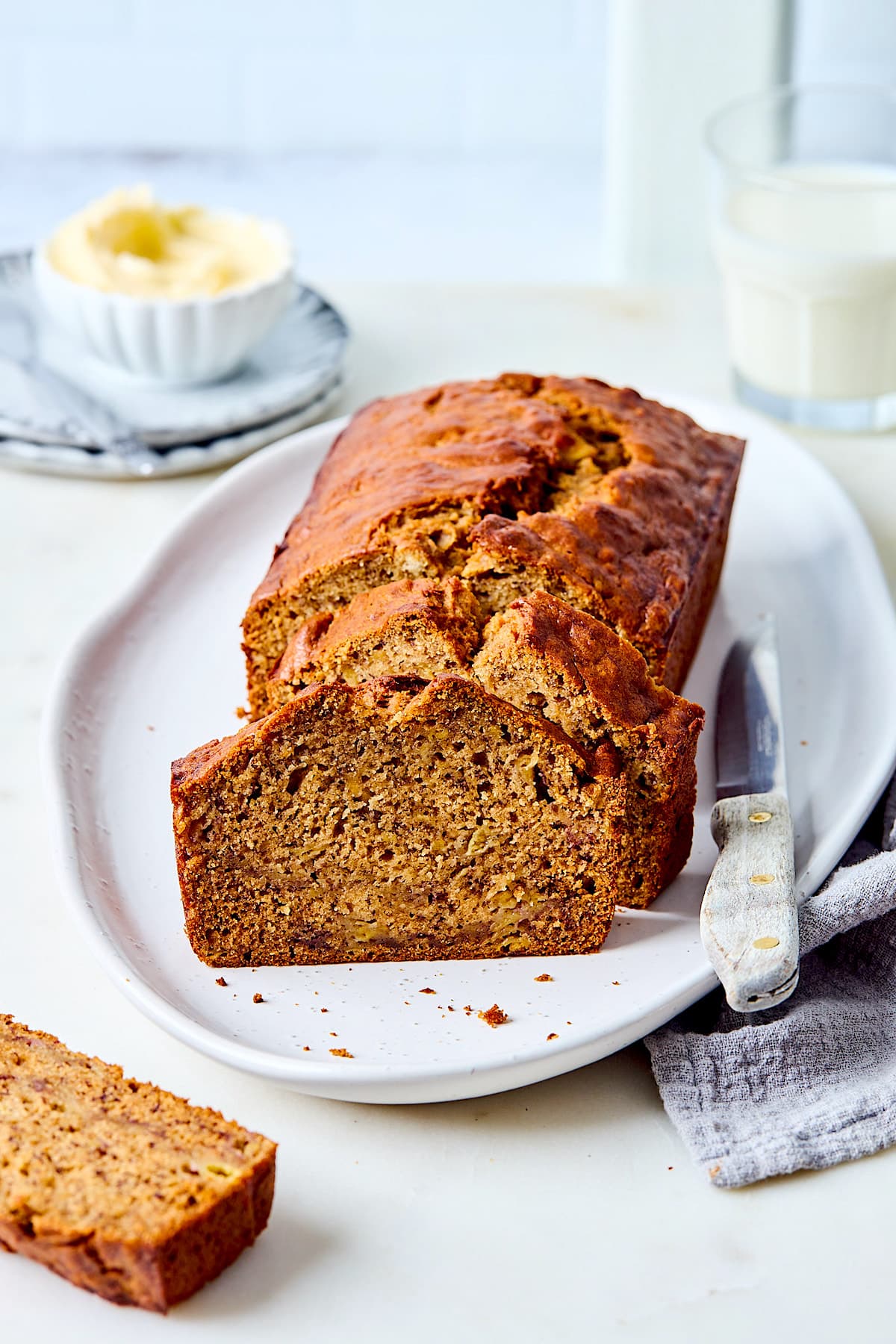 Best Banana Bread– I love my chocolate banana bread, but this is the BEST classic banana bread recipe. It will be your GO TO recipe! I also share lots of tips in the post, so make sure you check it out!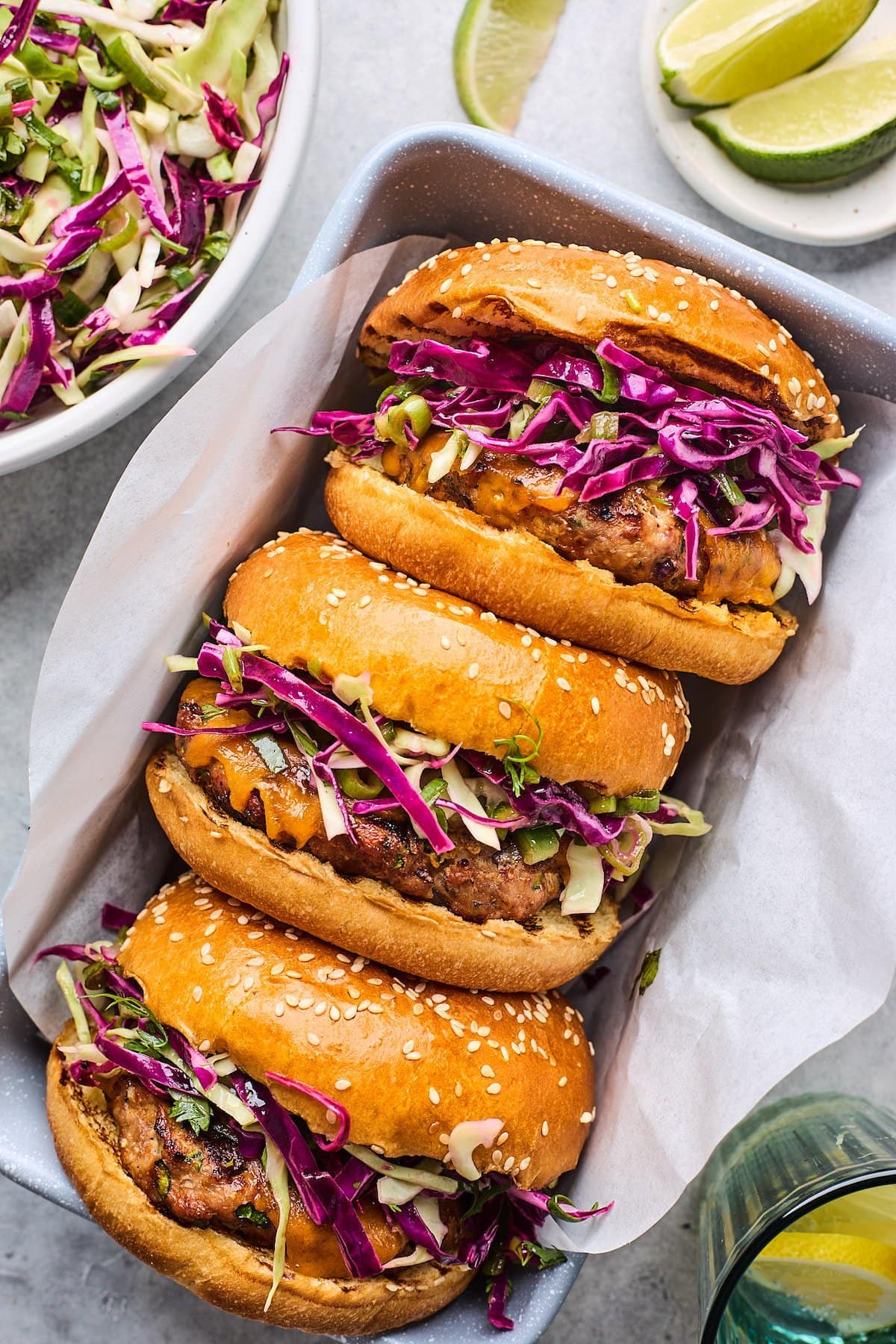 Turkey Burgers– the JUICIEST turkey burgers that are topped with cheddar cheese and a simple cilantro-jalapeño slaw. Perfect for cookouts or an easy weeknight dinner! You have to give this recipe a try, it will change your mind about turkey burgers. Our boys LOVE them.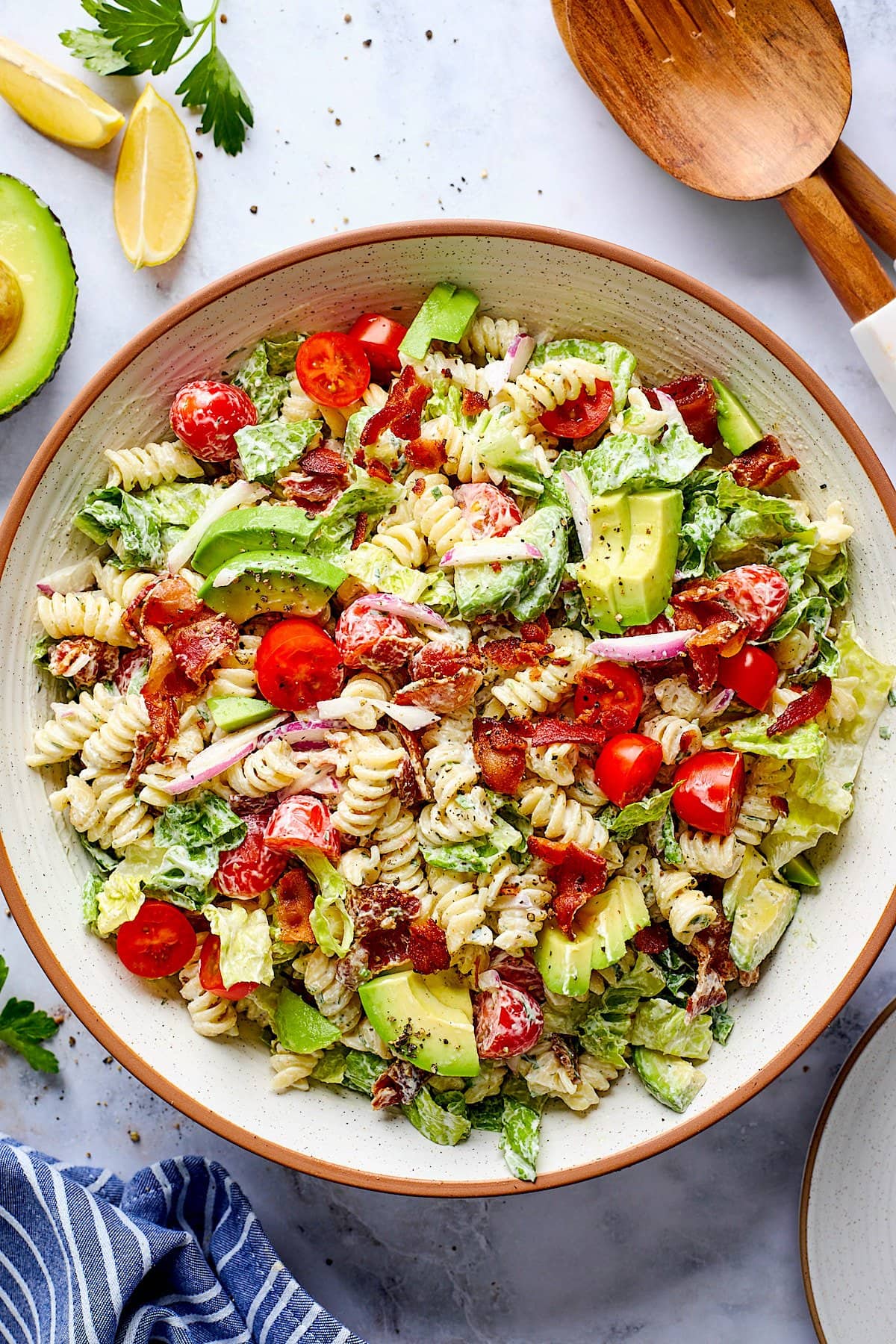 BLT Pasta Salad– this salad was the hit of the summer, but is good anytime of the year. It's perfect for potlucks, parties, or make it for lunch or dinner.
Chicken Pot Pie– I updated this post in 2022 because it has always been a blog favorite. It really is the BEST chicken pot pie recipe. The crust is life changing and the filling is creamy, and comforting. This is definitely a MUST make!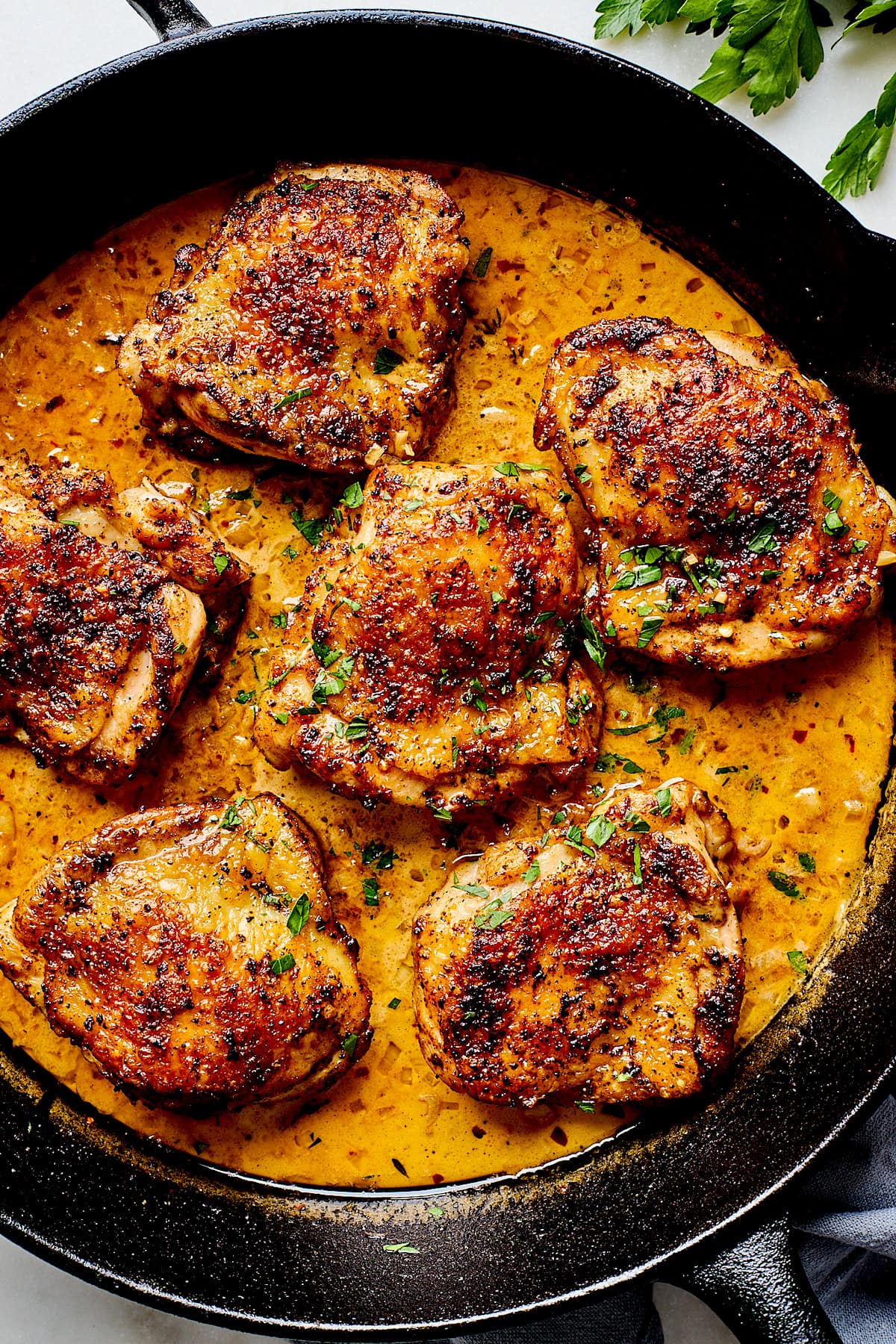 Easy Skillet Chicken Thighs– the number one recipe from 2022!!! Have you tried it? The juicy chicken thighs are smothered in a simple garlic cream sauce and the best part? It takes less than 30 minutes to make! The perfect meal!
More Top 10 Recipes