This list of amazing slow cooker chili recipes includes plenty of flavors that are sure to satisfy like beef chili, turkey chili and three bean chili.
These chili recipes are easy to make and perfect to warm you up on a cold day!
Whenever the days get colder, cozy up with a great movie or book, and a fantastic bowl of slow cooker chili. I love cooking chili in a crockpot. All the seasoning and spices build on each other to make something special. My favorite moment is when you open the lid and that rush of steam and chili goodness wafts out. 
There are literally thousands of ways to simmer up classic and modern chilis.  I've got a selection of slow cooker chili recipes that are tried and true. These savory recipes include everything from the traditional turkey chili to the more unique lentil taco chili.
I have beef recipes that are perfect for a classic chili. Many of these recipes call for ground beef, but there are some that even use steak for a heartier meal. 
When I want my chili on the lighter side, I love using chicken in my chili recipes. You've got to try buffalo chicken chili and cream cheese crack chicken chili. I also have a fantastic turkey chili that has all the flavor of traditional chili. It has to be tasted to be believed. 
Sometimes you just don't feel like meat or are looking for a plant based dinner option. Enjoy some delicious vegetarian chili recipes that feature lentils, sweet potatoes, butternut squash and other wholesome ingredients that are big on nutrition and flavor!
Whichever way you like your chili, it's a tasty meal for those cool evenings and your house will smell amazing!
20 Amazing Slow Cooker Chili Recipes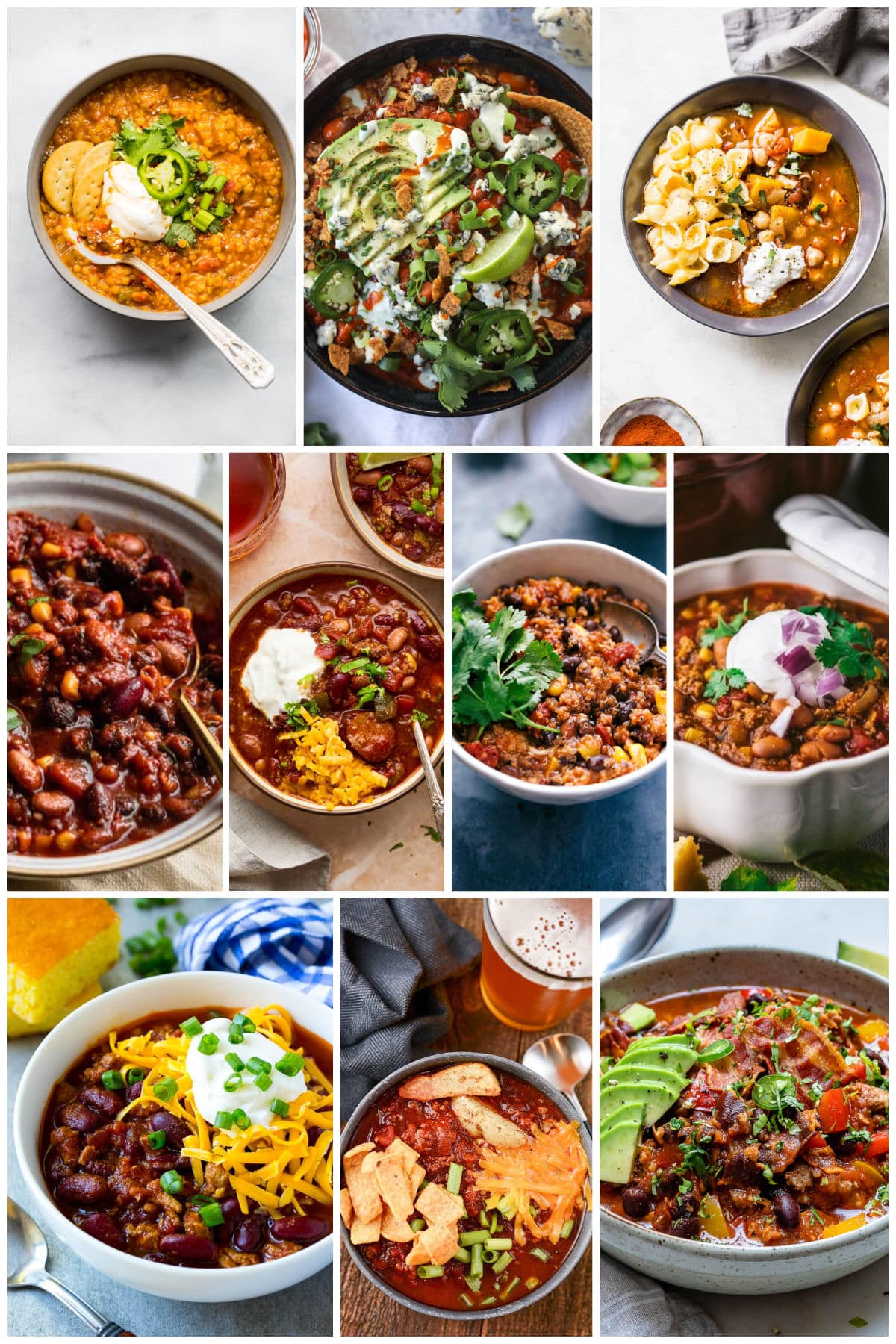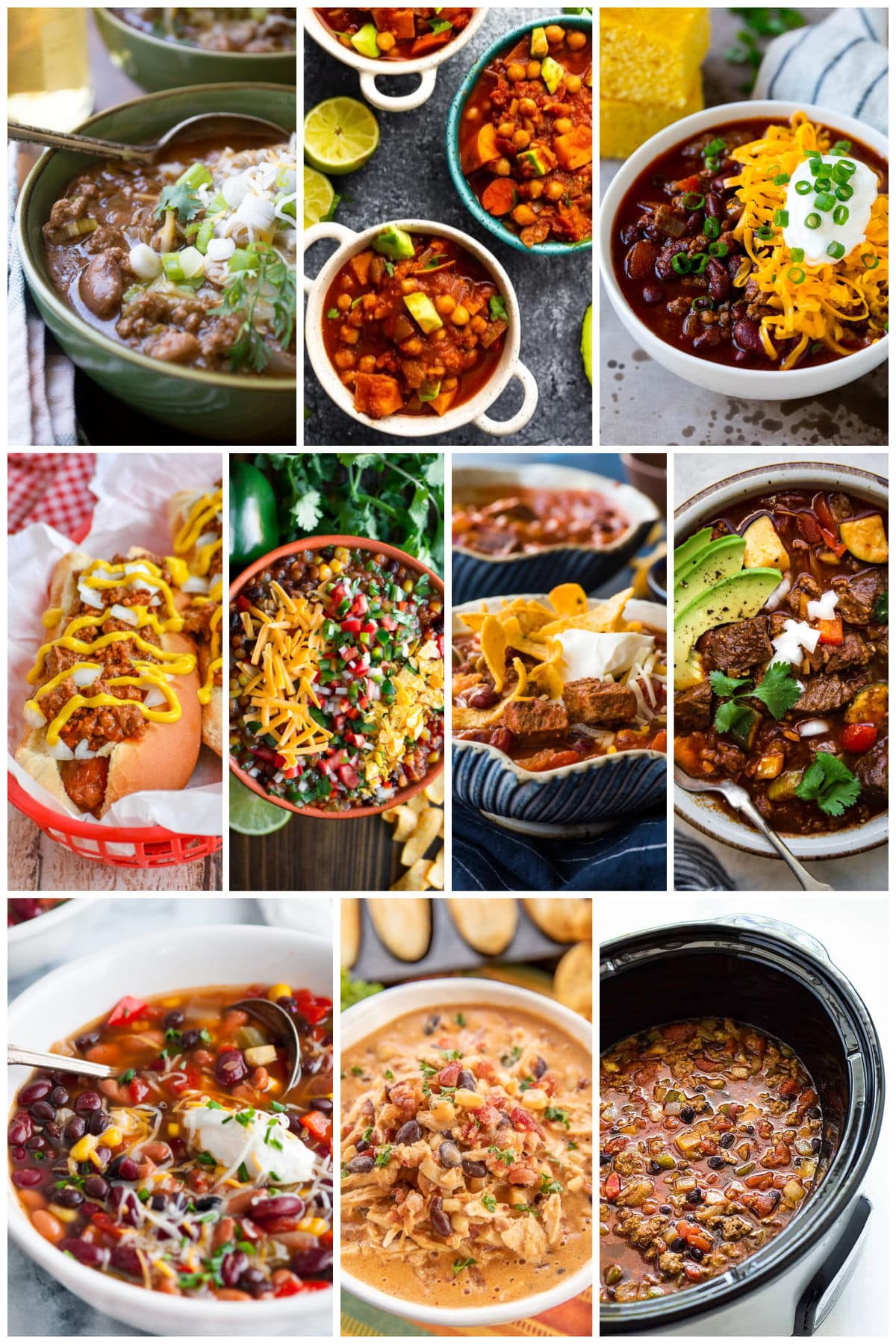 These recipes are great ways to warm you up on cold nights. Enjoy some fantastic slow cooker recipes that will comfort and delight friends and family.