Make tasty Starbucks Refreshers cold drinks at home with these copycat recipes. Everyone loves these Starbucks drinks. They are a mixture of fruit juice, fruit, and green coffee extract. So grab your cocktail shaker and pour yourself a refreshing hand-crafted iced drink today. If you are a fan of Starbucks, you are going to love all of these recipes.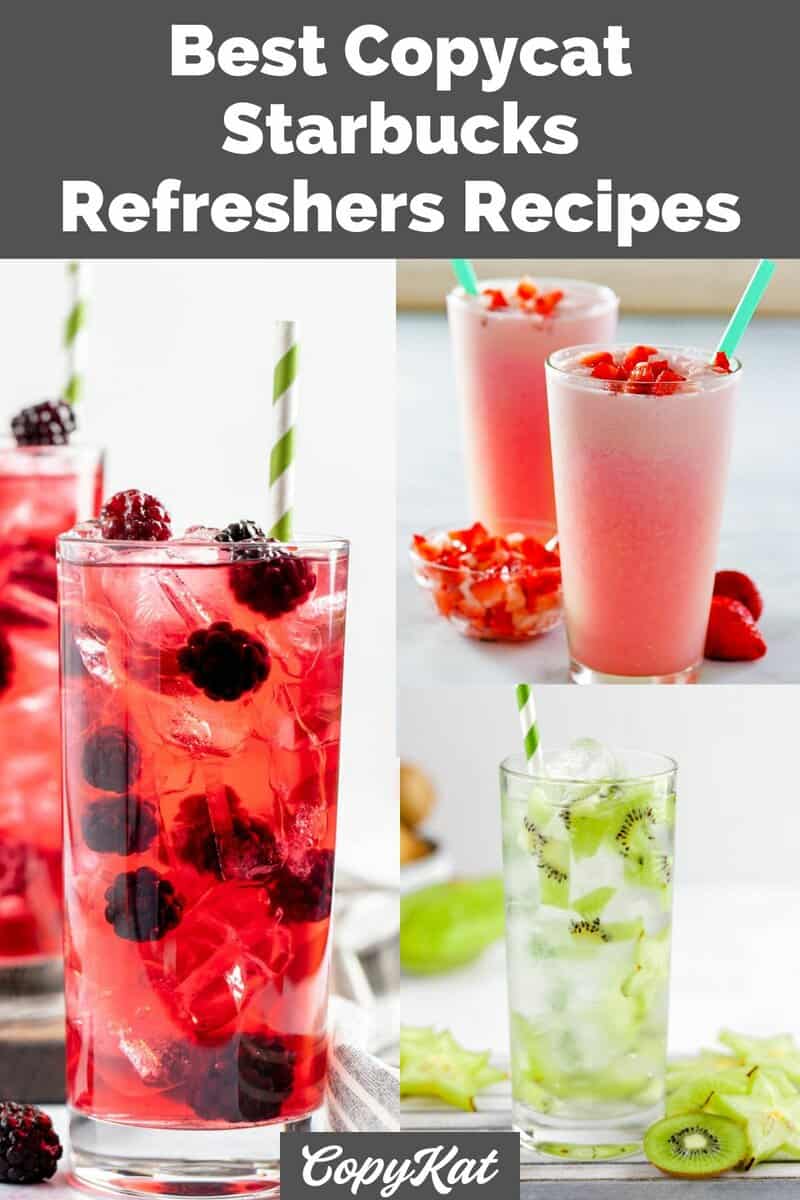 This post contains affiliate links. As an Amazon Associate, I earn from qualifying purchases.
Starbucks refreshers are iced drinks that are handcrafted to order. They are often made with natural green coffee flavor, fruit juices, ice, and freeze-dried fruit added to the beverage to make it completely refreshing. As you can see, they are made with simple ingredients, and you can make a large pitcher of them if you want to serve lots of people.
When you recreate these drinks at home, you may want to use fresh fruit instead of freeze-dried fruit. These drinks are perfect for people who do not like the taste of caffeine but are looking for that boost caffeine will give you.
Refreshers at Starbucks contain at least 45 mg of caffeine in the grande size. People often think these drinks are for children, so be aware they contain caffeine. Let's go onto some of the best refreshers at Starbucks. Be sure to check out some of these delicious drinks. You don't need to be a barista to make these drinks.
Dragon Drink
This copycat Starbucks Dragon Drink is made with dried dragon fruit powder, mango juice, coconut milk, and apple juice.
Starbucks Dragon Drink Recipe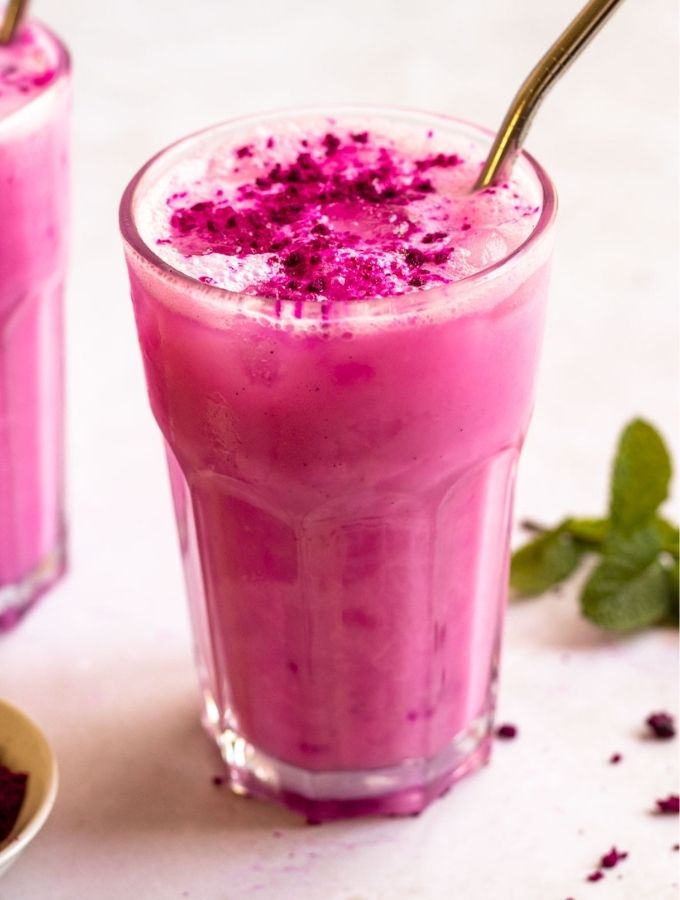 Kiwi Starfruit Refresher
The Kiwi Starfruit Refresher was a very popular drink, it has been disconinuted from their menu, but you can still make this drink at home.
Starbucks Kiwi Starfruit Refresher Recipe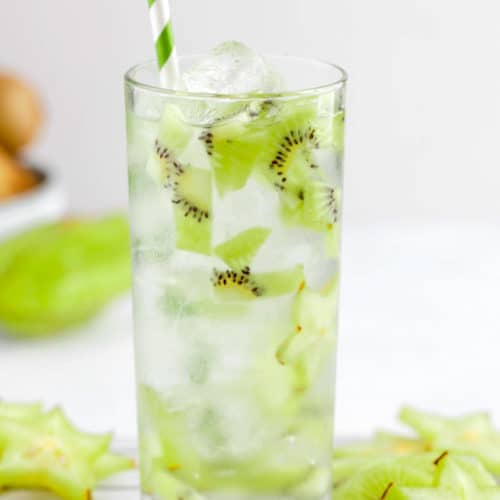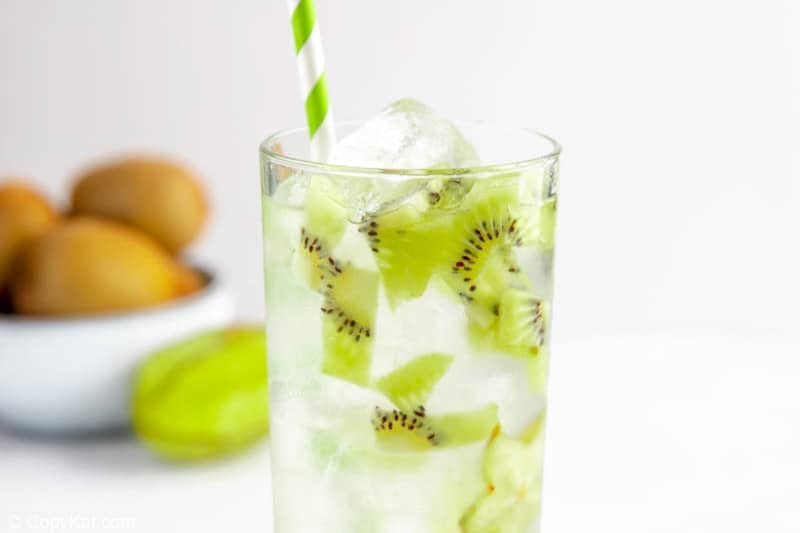 Mango Dragonfruit Lemonade
The beautiful pink Mango Dragonfruit Lemonade is a perfect summer refreshing drink that you can enjoy year-round. This easy Starbucks copycat recipe takes less than 5 minutes to make with only 4 ingredients.
Starbucks Mango Dragonfruit Lemonade Recipe
Paradise Drink
This copycat Starbucks Paradise Drink combines the bright flavors of pineapple and passionfruit with a touch of creamy coconut in a cool, refreshing beverage.
Starbucks Paradise Drink Recipe
Pineapple Passionfruit Refresher
Featuring fresh pineapple chunks and tropical flavors, this Starbucks Copycat Pineapple Passionfruit Refresher is light and refreshing, making it a perfect summertime drink choice.
Starbucks Pineapple Passionfruit Refresher Recipe
Pink Drink
Make the Starbucks Pink Drink with fresh strawberries instead of freeze-dried strawberries. You are going to love the sweet strawberry flavors of this drink.
Starbucks Pink Drink Recipe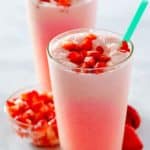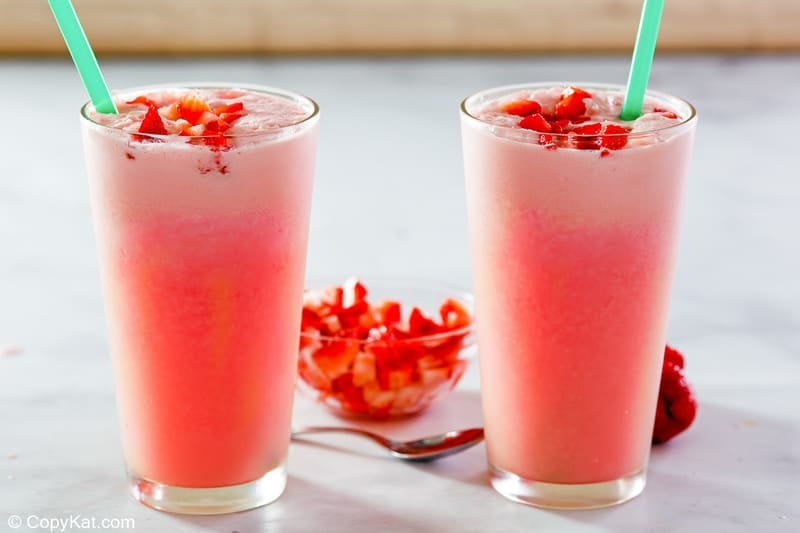 Strawberry Acai Lemonade
This copycat recipe shows you how to make the Strawberry Acai Lemonade from Starbucks at home so it tastes just like it does at the coffee shop!
Starbucks Strawberry Acai Lemonade Recipe
Valencia Orange Refresher
Nothing says summer more than a refreshing Iced Valencia Orange Refresher! If you love an orange drink you will love this one.
Starbucks Valencia Orange Refresher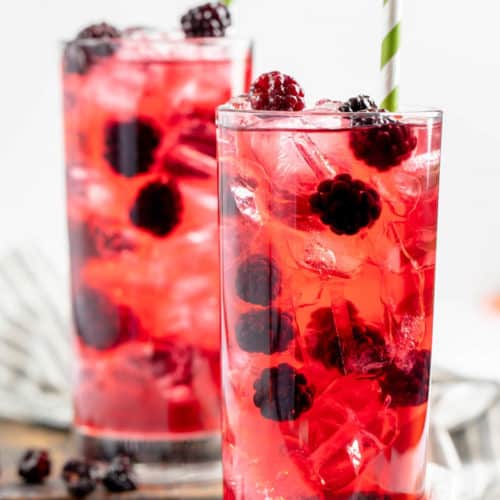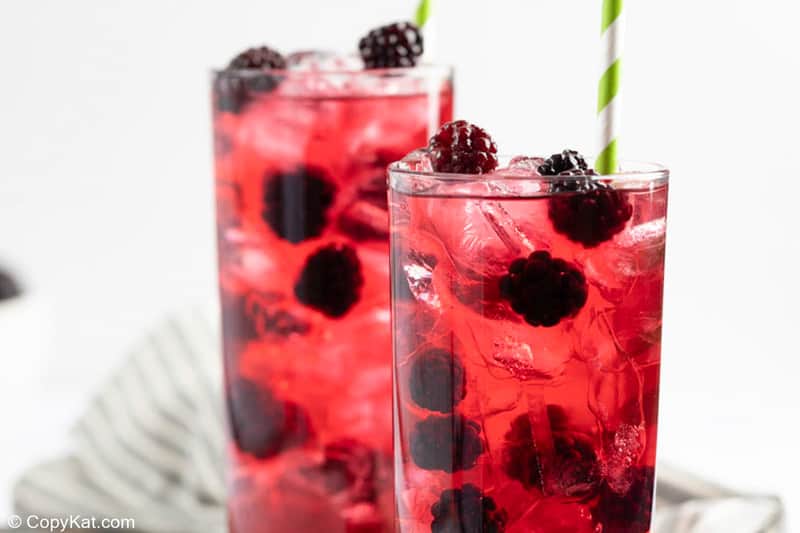 5 Types for making Starbucks Refreshers at home
Use fresh fruit instead of freeze-dried fruit. Fresh fruit often costs much less.
You may want to omit the green coffee extract. Green coffee extract is fairly expensive, and often you won't taste it in the drink.
Refreshers have three different varieties: the regular version, the lemonade version, and the coconut milk version.
If you want a stronger drink, add less water, lemonade, or coconut milk.
Shake up your drink in a cocktail shaker to make it more like the Starbucks experience. If you don't have a cocktail shaker, you can shake these drinks up in a mason jar with a lid.
Find more copycat Starbucks recipes right here on CopyKat!