A collection of festive holiday recipes including main courses, side dishes and desserts with favorites such as herb roasted turkey, glazed carrots and reindeer chow. Everything you need to craft the perfect Christmas menu!
The holidays are coming up and part of the fun is all the amazing food! I've got you covered with this comprehensive list of recipes that are fit for any special occasion.
It's honestly so hard for me to narrow down what recipes I want to make every time the holidays roll around. There are so many amazing festive recipes that I wish I could have them all! However, there's only so much time during the winter season since it can be quite busy. So I chose the best of the best recipes to make the holidays a hit.
For a main course, I often serve ham and turkey. I go back and forth whether I want ham or turkey on any holiday; it's a hard decision! Either way, I have included some of my favorites like glazed ham, herb roasted turkey and a spectacular ham with pineapple and cherries.
Some people love side dishes even more than the main course. For all those folks, I have everything from satisfying loaded mashed potato casserole to tangy cranberry orange sauce. There are a lot of crowd pleasing options!
You can't have a holiday meal without a sweet ending! From Christmas cookie dough dip to buckeye balls and reindeer chow, I have seasonal options that will have everyone coming back for seconds.
I know how difficult it can be to choose those perfect holiday recipes. That's why I've collected a list of some of my favorite Christmas recipes to share with you. I have no doubt you'll love these recipes as much as I do!
30 Holiday Recipes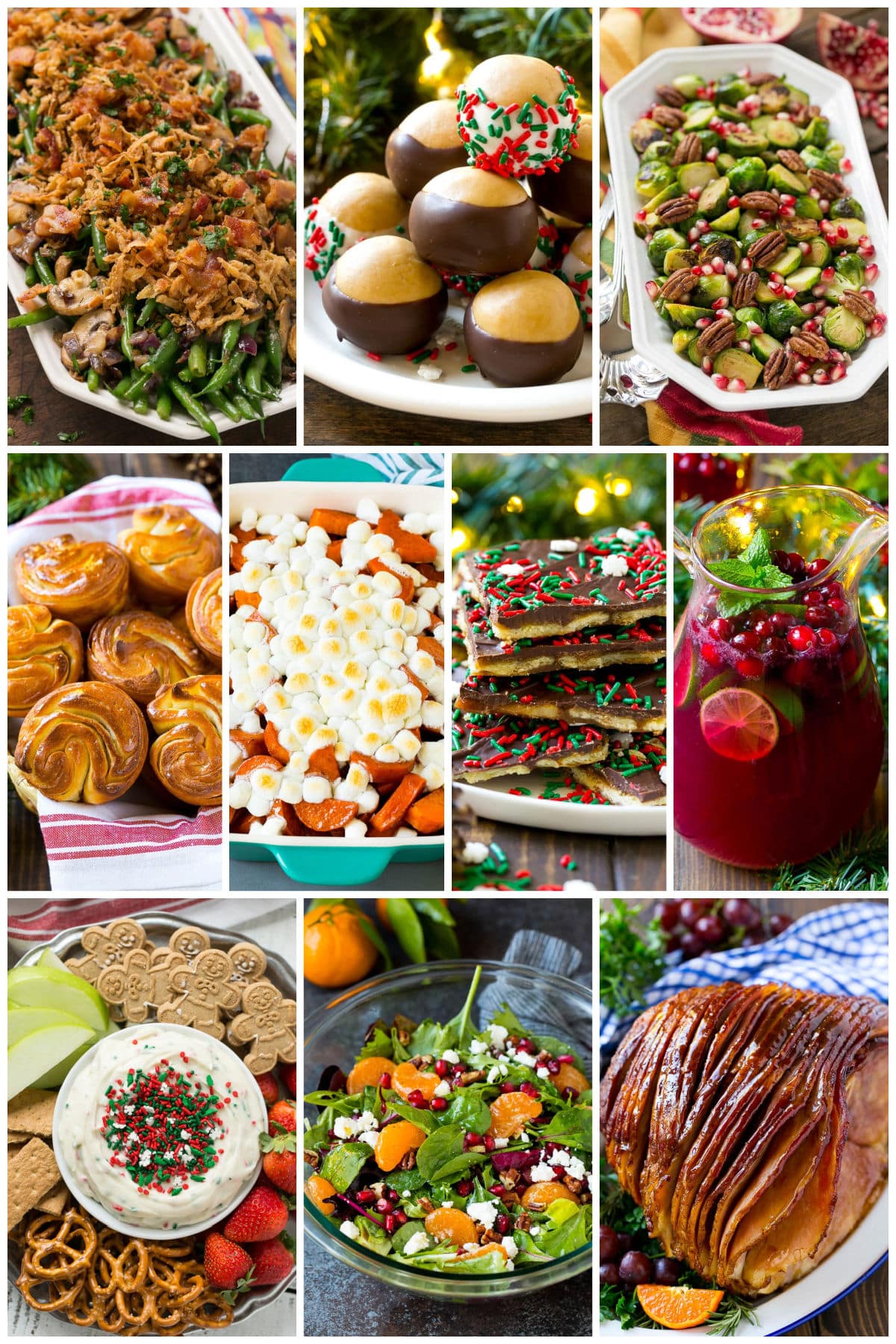 Bacon Ranch Green Beans
Green beans, mushrooms and onions are cooked in ranch butter and topped with french fried onions and bacon.
Get the Recipe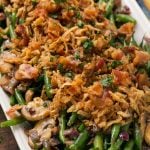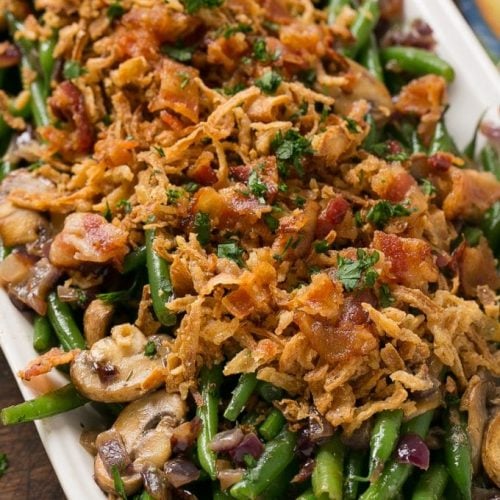 Buckeye Balls
This recipe for buckeye balls is the classic peanut butter balls dipped in dark or white chocolate.
Get the Recipe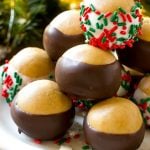 Pomegranate Pecan Brussels Sprouts
These pomegranate pecan brussels sprouts are a healthy and colorful side dish with just 5 ingredients and 5 minutes of prep time.
Get the Recipe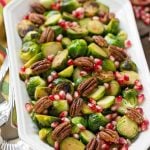 Butterflake Rolls
These butterflake rolls are the lightest, flakiest and fluffiest rolls you'll ever eat! These easy dinner rolls have become a family tradition, they're on our holiday table every year.
Get the Recipe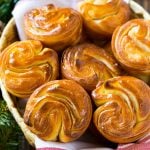 Candied Yams
These candied yams are sweet potatoes tossed in brown sugar, butter and spices, then baked until caramelized. Add a sprinkle of marshmallows and you've got the perfect holiday side dish with minimal effort!
Get the Recipe
Christmas Crack Recipe
This Christmas crack is saltine toffee made with crackers, brown sugar, butter, chocolate and holiday sprinkles. A sweet and salty treat that's addictively delicious and perfect for feeding a crowd!

Get the Recipe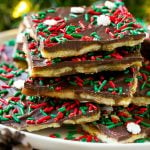 Christmas Punch
This Christmas punch is a blend of pomegranate, lime and cranberry, all mixed together into a fizzy beverage that's perfect for any holiday party. A festive and refreshing drink that can easily be turned into a cocktail for the adults!
Get the Recipe
Christmas Cookie Dough Dip
This Christmas Cookie Dough Dip has a creamy and fluffy eggless sugar cookie base swirled with holiday sprinkles for a fun and festive appetizer or dessert.
Get the Recipe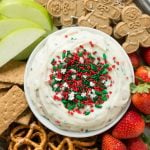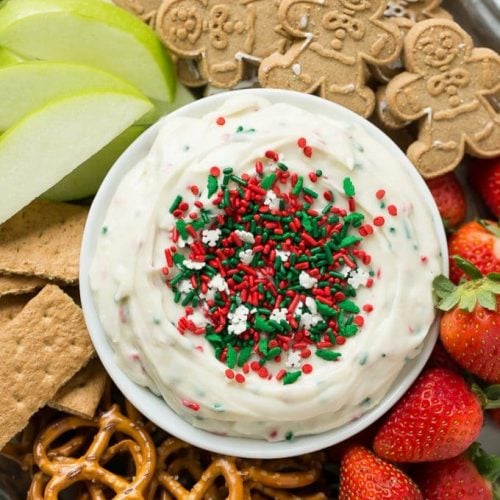 Christmas Salad
This Christmas salad is a blend of mixed greens, oranges, pomegranate, feta cheese and candied pecans, all tossed in a homemade dressing. An easy and festive salad that is the perfect addition to any holiday menu!
Get the Recipe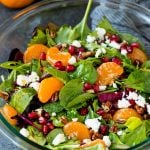 Coca Cola Ham
This coca cola ham is a spiral cut ham coated in a coke and brown sugar glaze, then baked to perfection. A 3 ingredient recipe that's perfect for a special occasion!
Get the Recipe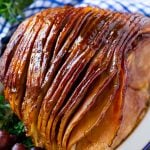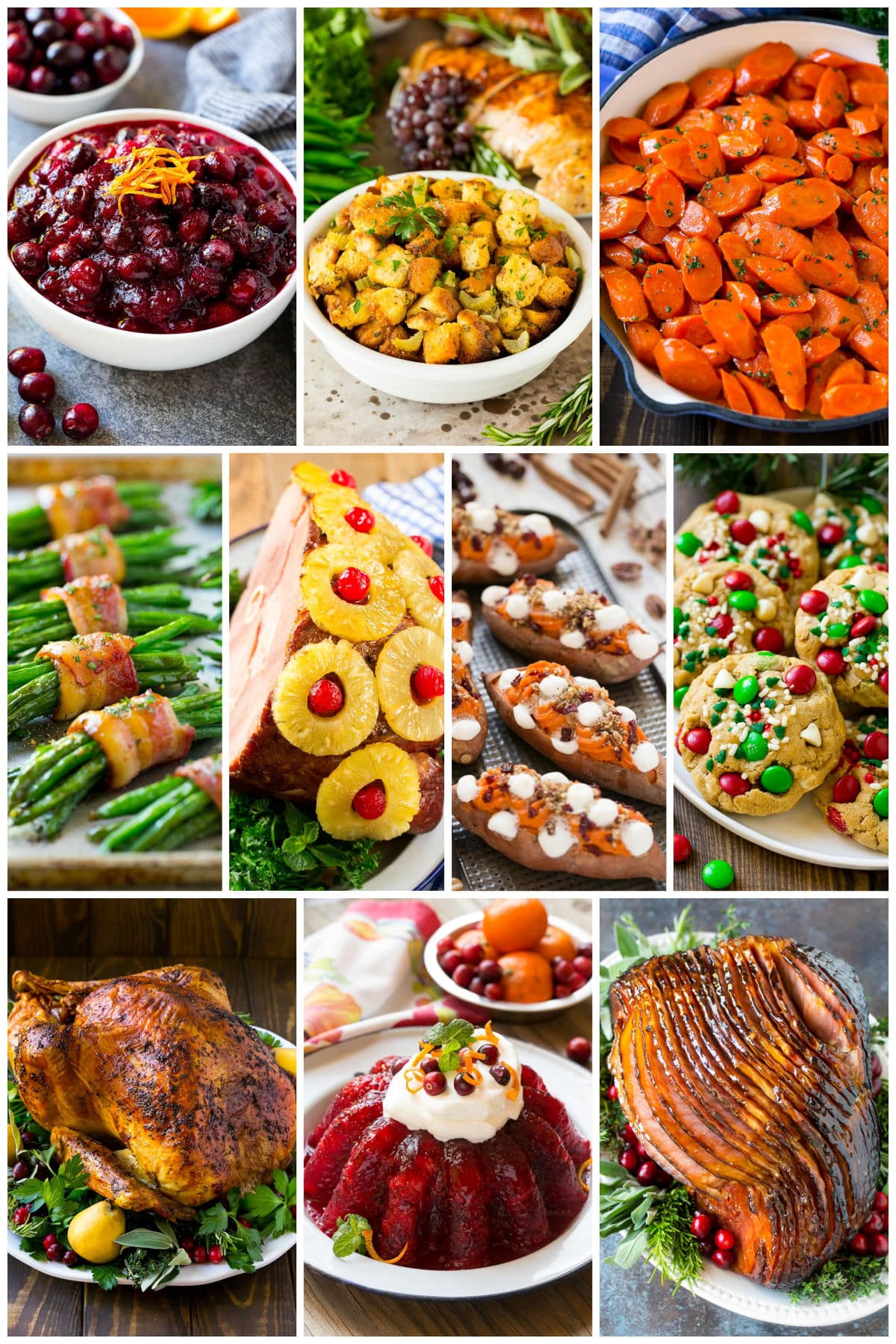 Cranberry Orange Sauce
This cranberry orange sauce is a 5 ingredient recipe that's made with fresh cranberries, sugar, orange juice and orange zest. Cranberry orange sauce is a fresh, bright tasting accompaniment to any holiday meal.
Get the Recipe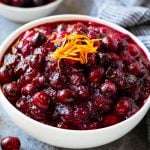 Crock Pot Stuffing
This crock pot stuffing is a mix of bread cubes, sauteed vegetables and seasonings, all placed in the slow cooker to create a flavorful and delicious side dish. A great way to free up oven space when you're making a big holiday meal!
Get the Recipe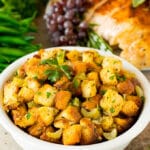 Glazed Carrots
These glazed carrots are tender carrot coins simmered in a mixture of brown sugar and butter and topped with a sprinkling of parsley. An easy and inexpensive side dish that's perfect for a holiday meal or an everyday dinner.
Get the Recipe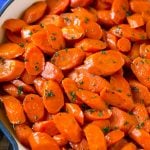 Green Bean Bundles
These bacon wrapped green bean bundles are the perfect elegant side dish for any meal!
Get the Recipe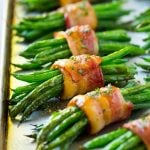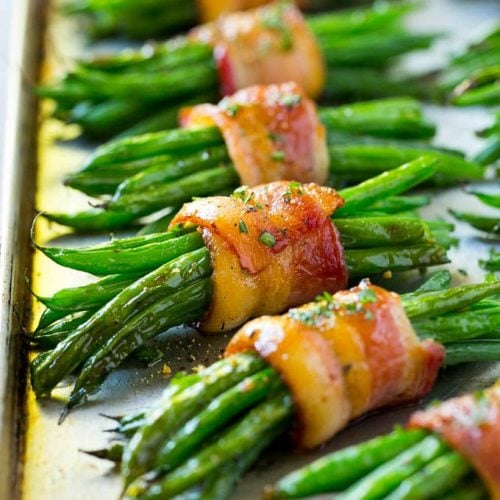 Ham with Pineapple and Cherries
This ham with pineapple and cherries is a classic recipe with one secret ingredient that really takes it over the top. The ULTIMATE holiday ham!
Get the Recipe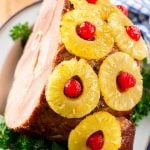 Loaded Twice Baked Sweet Potatoes
These twice baked sweet potatoes are loaded with brown sugar pecan streusel, marshmallows and dried cranberries.
Get the Recipe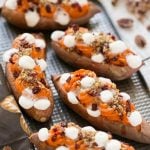 Monster Cookies (Christmas Version)
These monster cookies are the classic oatmeal peanut butter cookies all dressed up for Christmas with red and green M&M's, white chocolate chips and holiday sprinkles. A fun and festive treat for cookie exchanges and gift giving!
Get the Recipe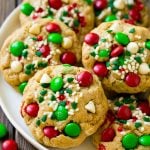 Herb Roasted Turkey
This herb roasted turkey is slathered in an herb and garlic butter, then baked to golden brown perfection. An easy turkey recipe that's sure to be a hit on Thanksgiving, Christmas or any other holiday!
Get the Recipe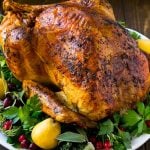 Cranberry Jello Salad
This cranberry jello salad is made with raspberry jello, cranberry sauce, pineapple and orange for a festive treat that's a welcome addition to any holiday table.
Get the Recipe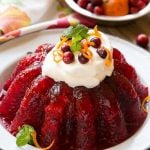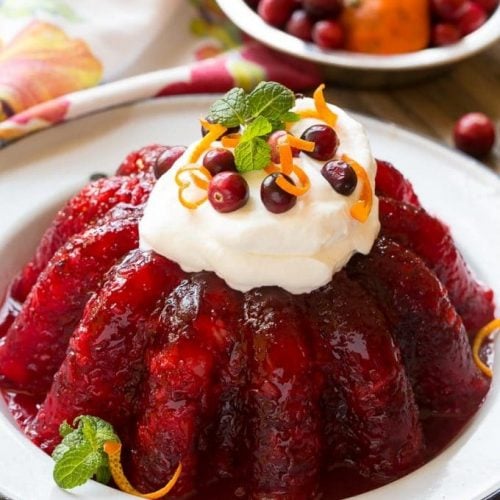 Glazed Ham for the Holidays
This glazed ham is coated in a sweet brown sugar and honey glaze, then baked until golden brown and caramelized. The ultimate holiday ham that's super easy to make and always gets rave reviews.
Get the Recipe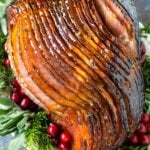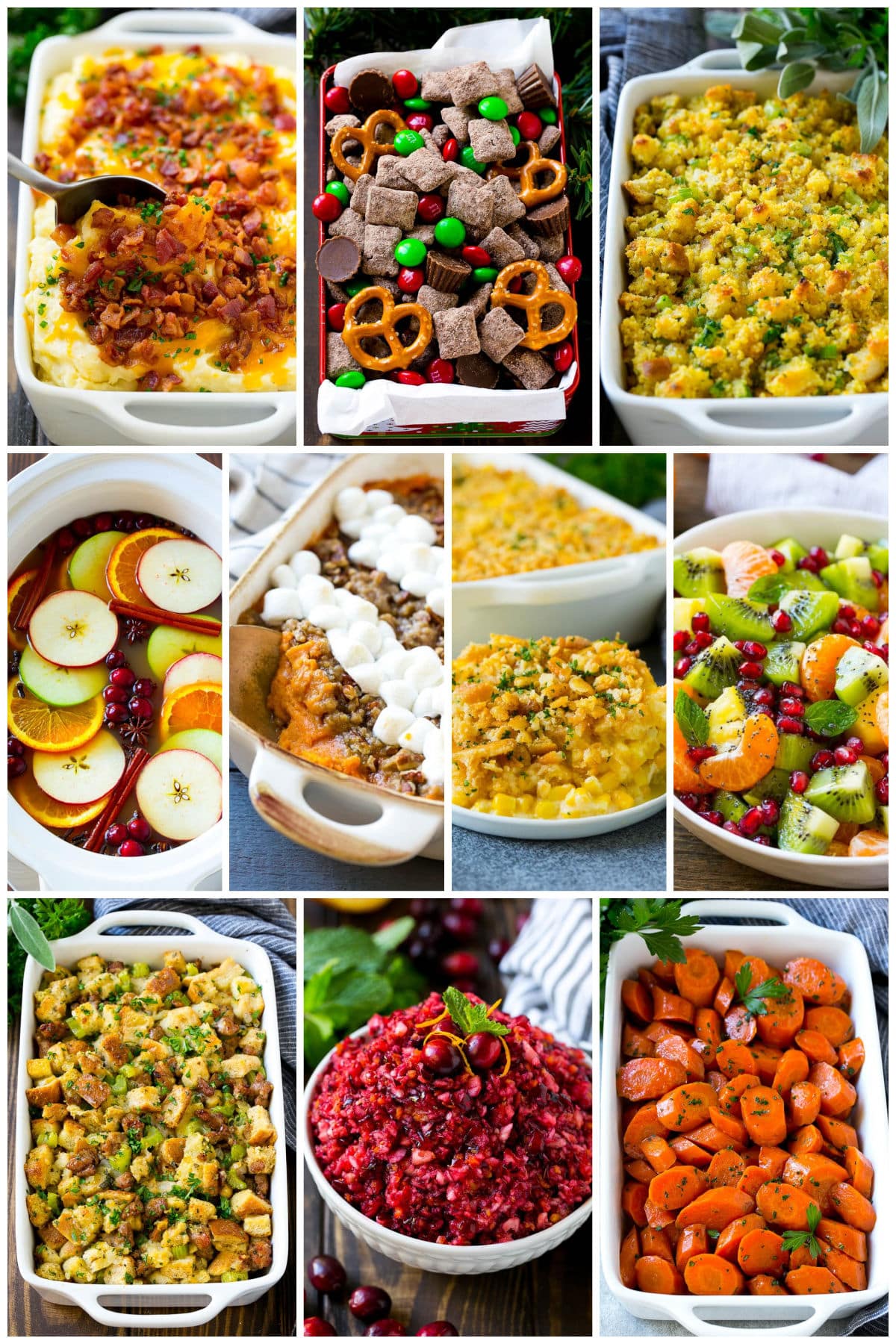 Loaded Mashed Potato Casserole
This make ahead loaded mashed potato casserole is full of bacon, cheese, sour cream and chives – it's the perfect no-fuss side dish for a holiday meal.
Get the Recipe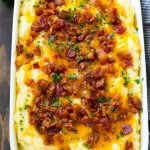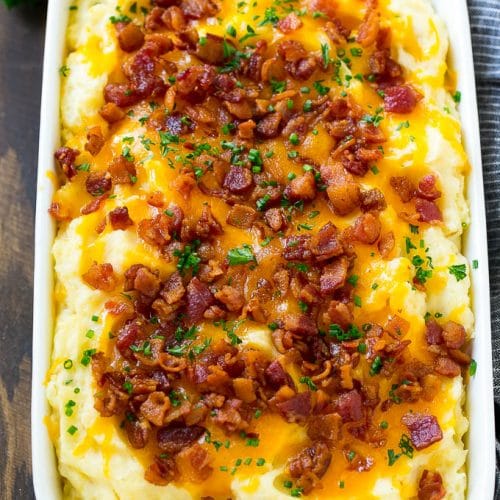 Reindeer Chow
No holiday party is complete without a big bowl of reindeer chow! This Christmas chex mix is loaded with chocolate flavor and is perfect for feeding a crowd.
Get the Recipe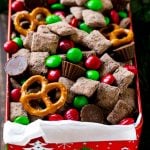 Southern Cornbread Dressing
This Southern cornbread dressing recipe is a classic that's a must-have for every Thanksgiving table. You'll never look at cornbread stuffing the same way again!
Get the Recipe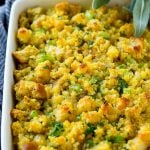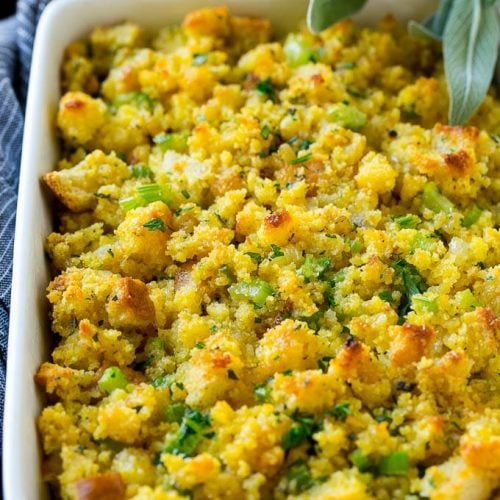 Slow Cooker Apple Cider
This slow cooker apple cider recipe is infused with citrus and spices and simmered to perfection. You're going to want this crock pot mulled cider at all of your holiday gatherings!

Get the Recipe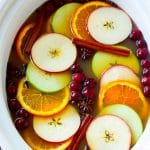 Sweet Potato Casserole with Marshmallows
This recipe for a sweet potato casserole with marshmallows is mashed spiced sweet potatoes, topped with both a pecan streusel topping and plenty of mini marshmallows. A holiday classic that's a family favorite!
Get the Recipe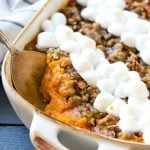 Scalloped Corn Casserole
This scalloped corn is a creamy, cheesy casserole made with plenty of corn and crushed crackers. A delicious side dish that's easy enough for an everyday dinner yet decadent enough to serve for a holiday meal.
Get the Recipe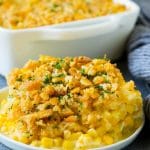 Winter Fruit Salad
This winter fruit salad is a colorful variety of fresh fruit tossed in a light honey poppy seed dressing.
Get the Recipe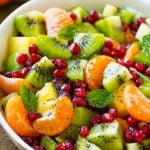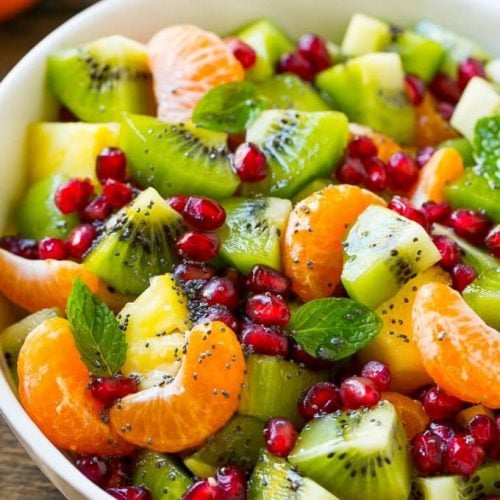 Sausage Stuffing
This sausage stuffing is a savory blend of Italian sausage, bread, vegetables and herbs, all baked to golden brown perfection. The perfect hearty side dish for your holiday meal.
Get the Recipe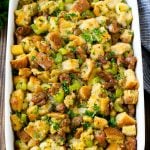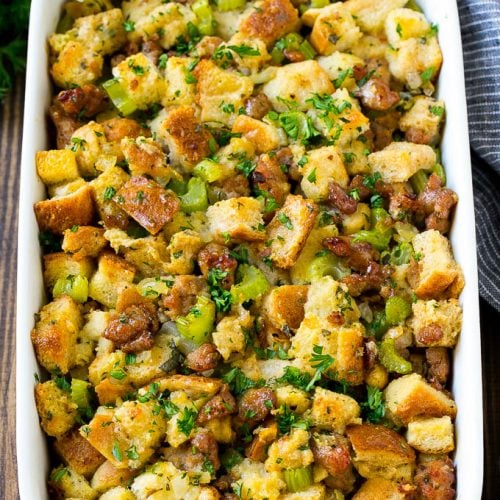 Cranberry Relish
This cranberry relish is a blend of fresh cranberries, apple, orange and sugar, all mixed together to form a sweet and tart condiment. Cranberry relish is a unique and welcome addition to any holiday meal!
Get the Recipe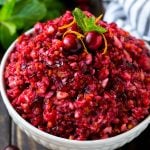 Slow Cooker Glazed Carrots
These slow cooker glazed carrots are a super easy side dish that's perfect for a casual dinner or a holiday gathering!
Get the Recipe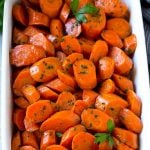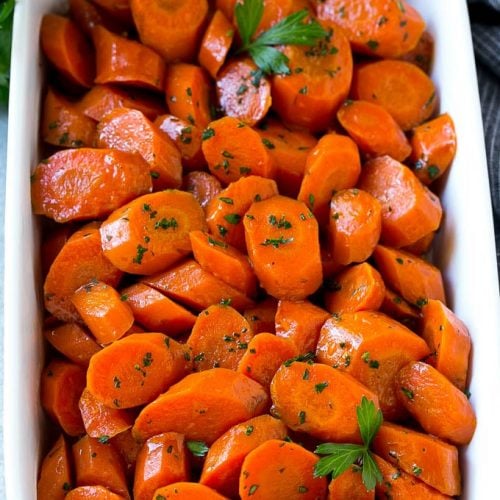 Try these fabulous holiday recipes with everything from classic comfort dishes to fun, sweet salads, drinks and desserts. You can't go wrong with these festive dishes!