This post may contain affiliate links. Please read my disclosure policy.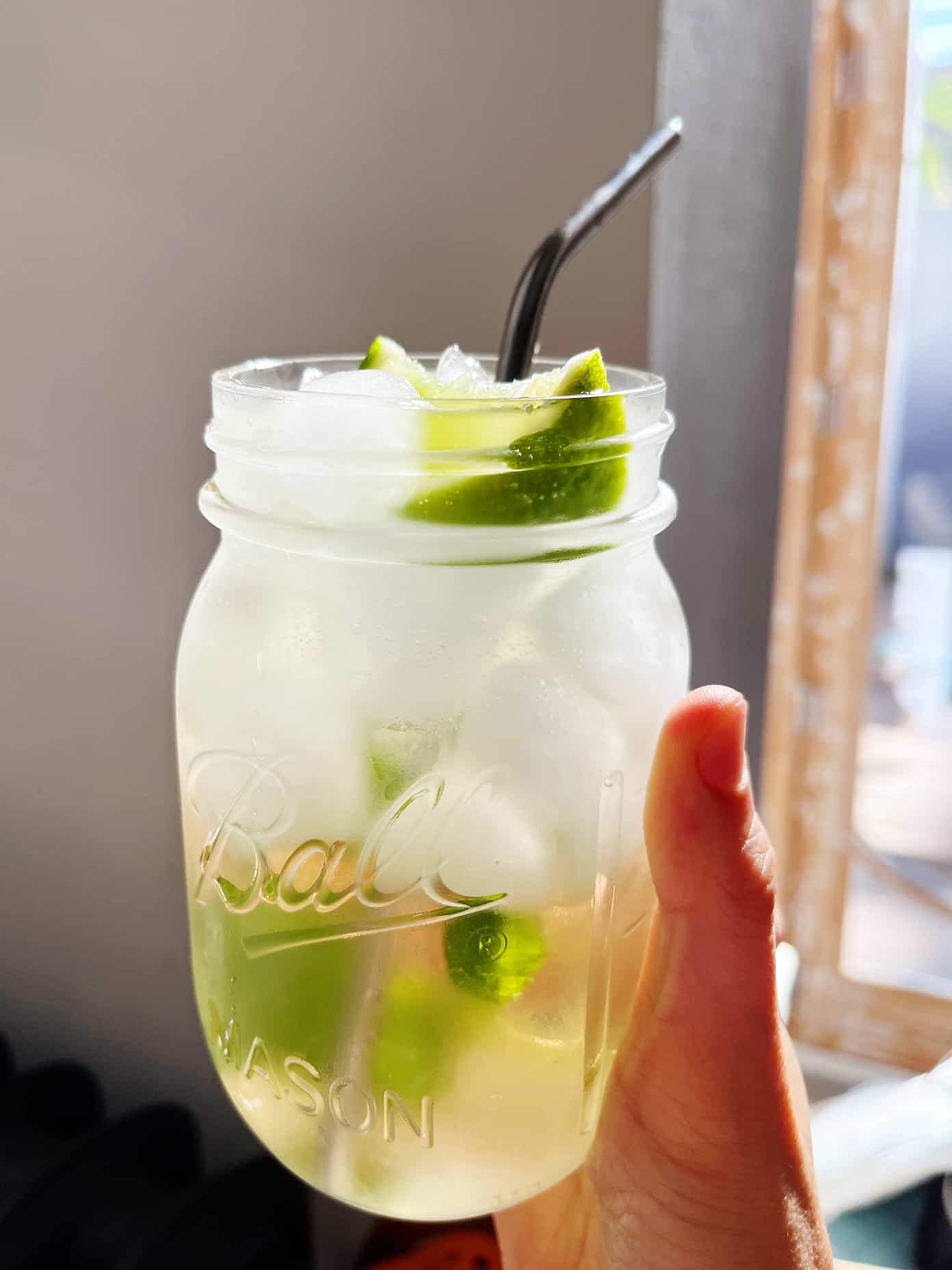 Happy Friday, everyone!
I realized the other day that it's been over a year and a half (!) since I've done a day in the life post on here. And I kind of miss them! ♡ So now that we're back home in Barcelona and getting settled into our usual routine again, I decided to snap my way through our day yesterday to capture what life looks like lately with our 18-month-old little guy.
Hope that you're all doing well, and wishing you a relaxing almost-fall weekend ahead.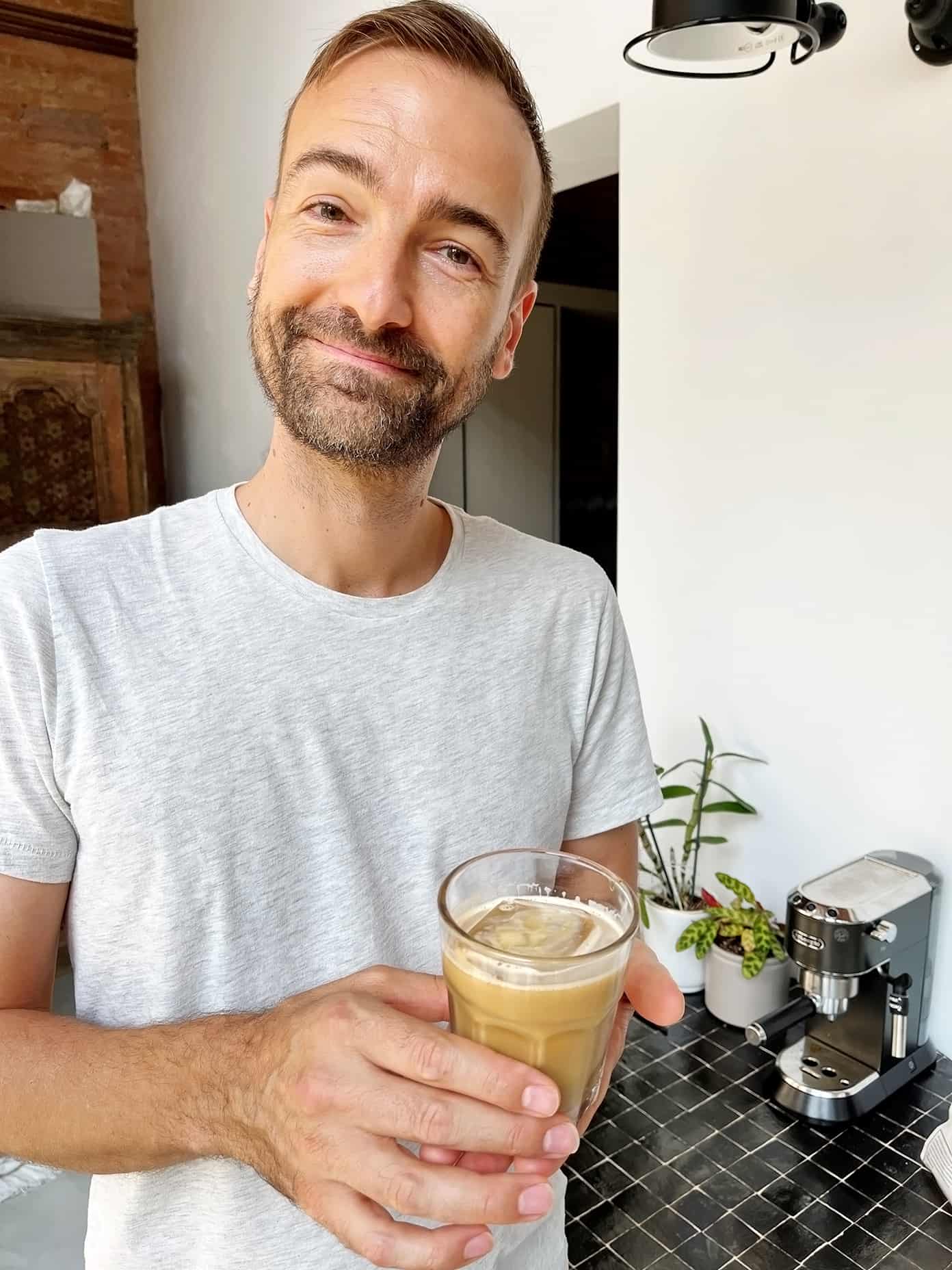 7:00: Muy buenos días. ♡ An iced latte to start the day, courtesy of my favorite barista.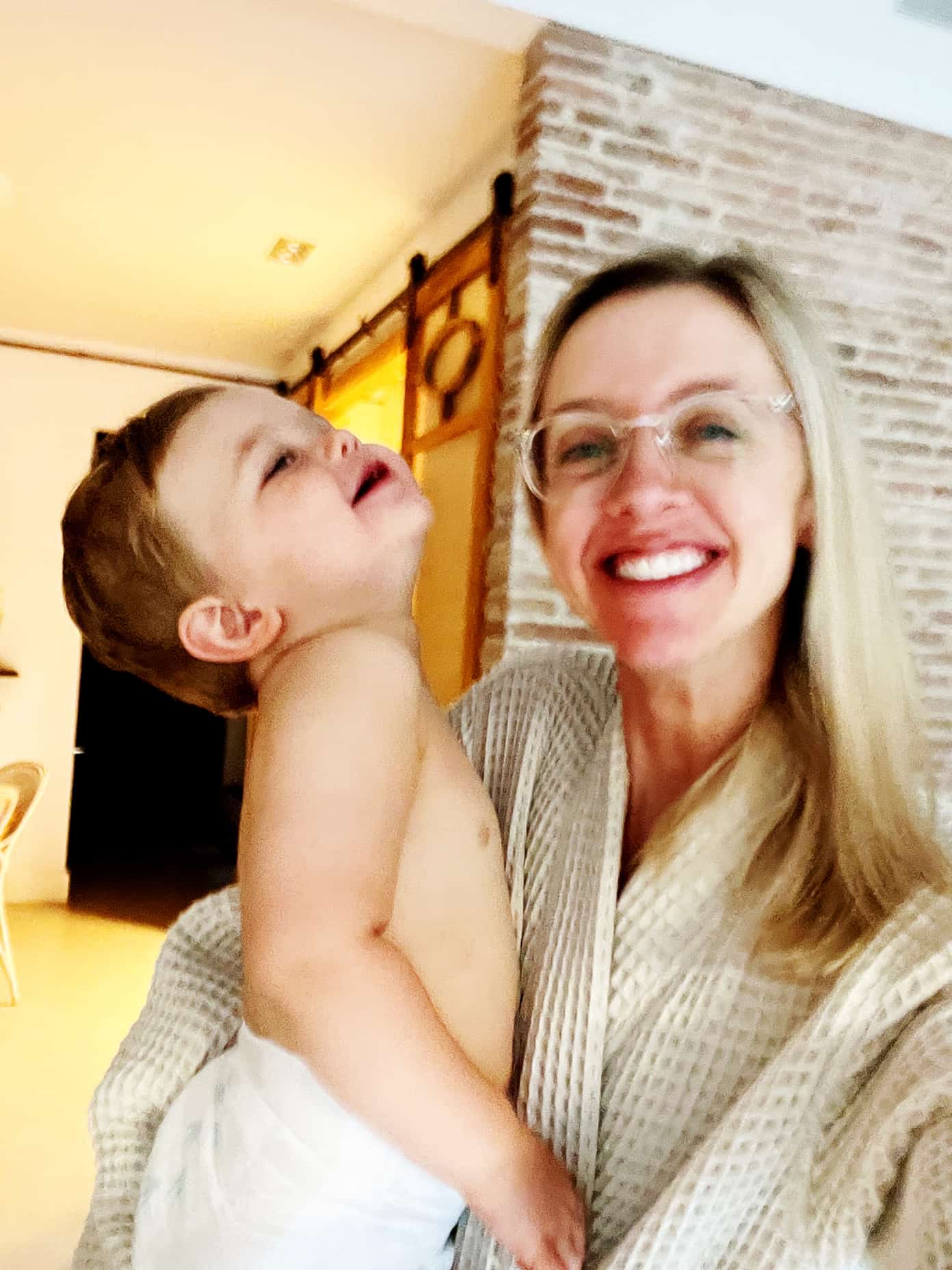 7:30: Teo's turn to rise and shine! This busy little dude doesn't want to stay still for a single photo lately, so my camera roll is a collection of blurry happy shots right now.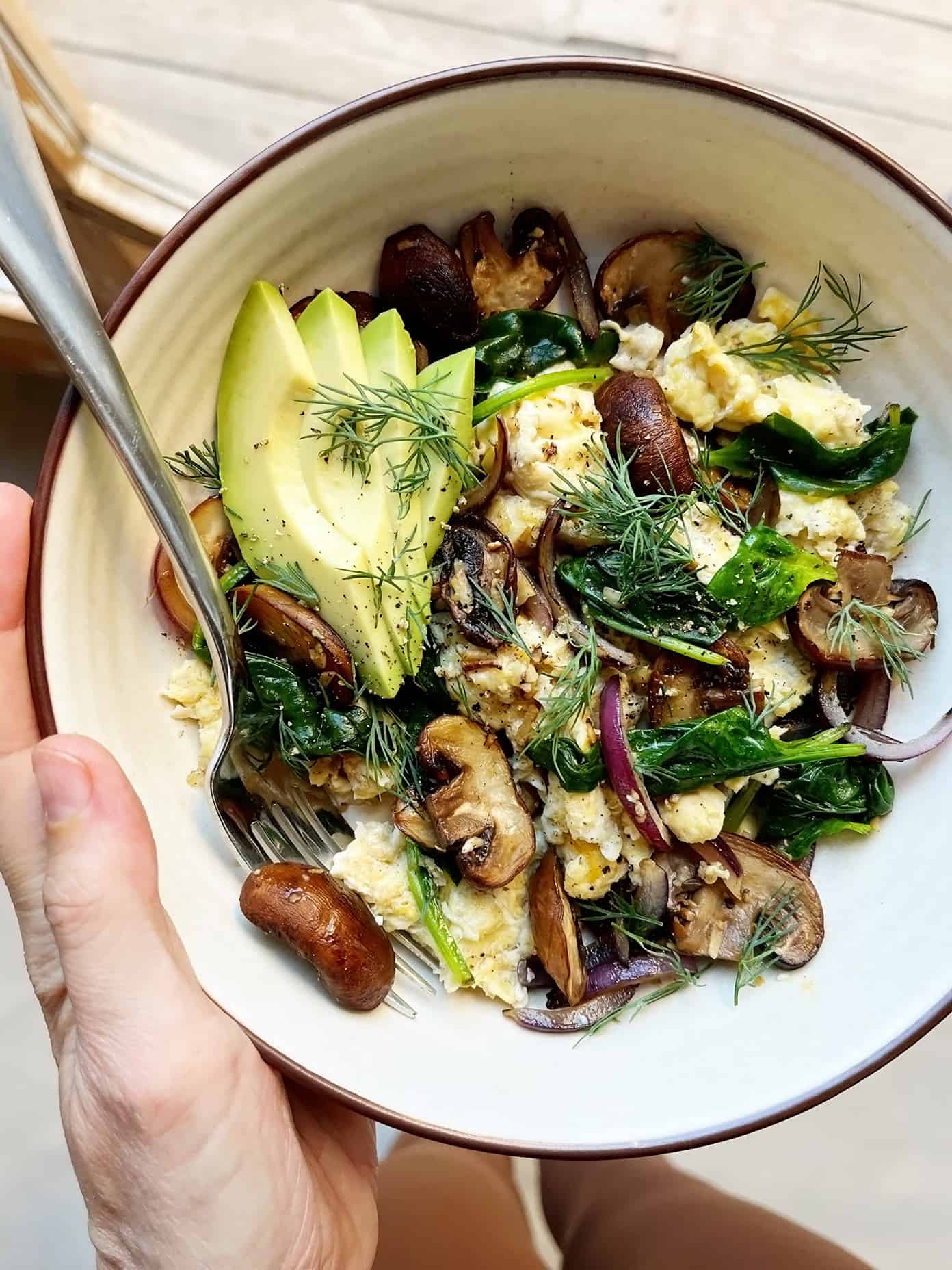 7:45: Quick clean-out-the-fridge egg scramble for our desayuno (and plain scrambled eggs, PB toast and banana for Teo's).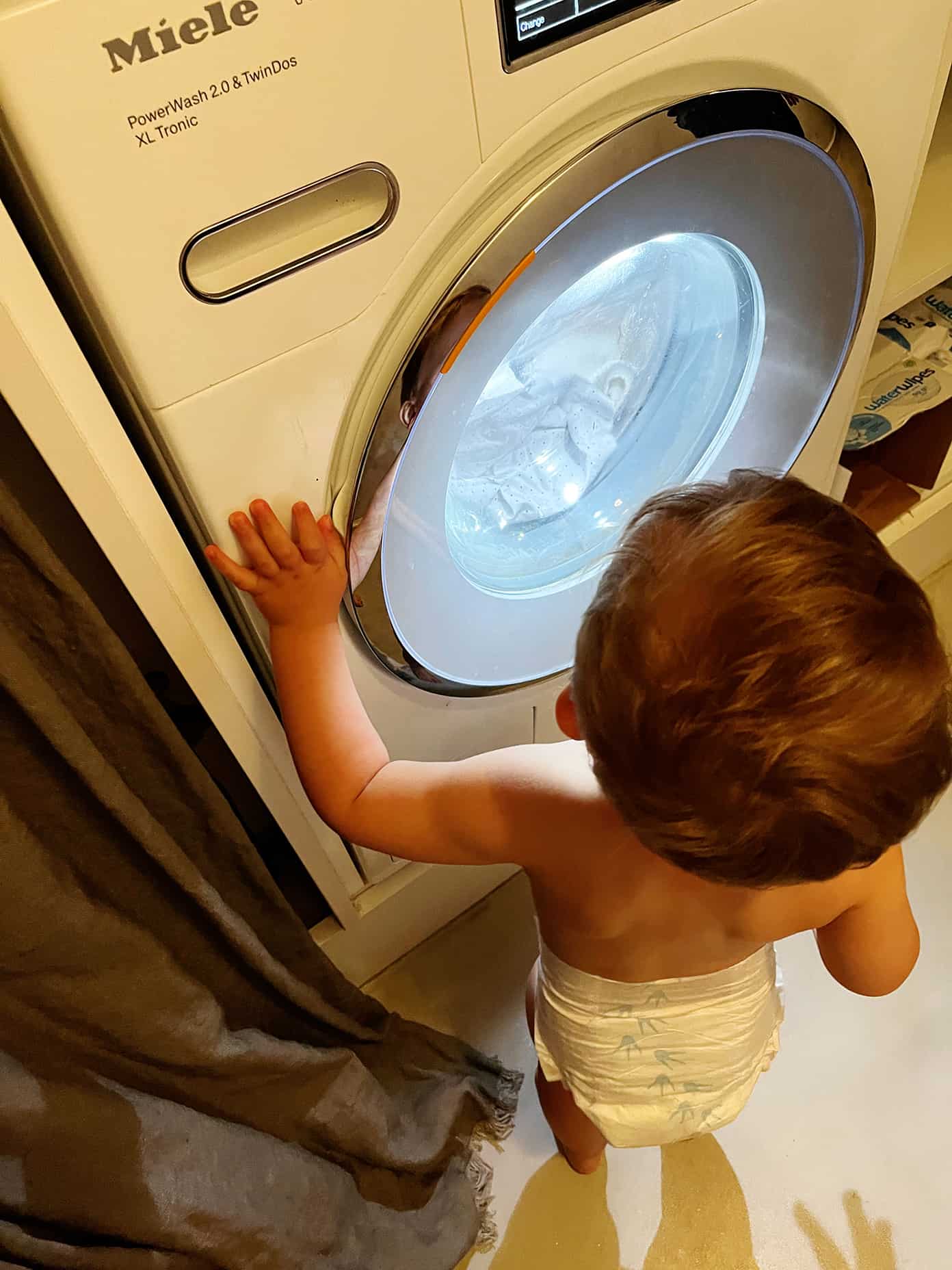 8:00: Loves pressing allllll of the buttons until he successfully pauses the cycle (lol, which is always a fun surprise to return to an hour later if we don't catch him). 😉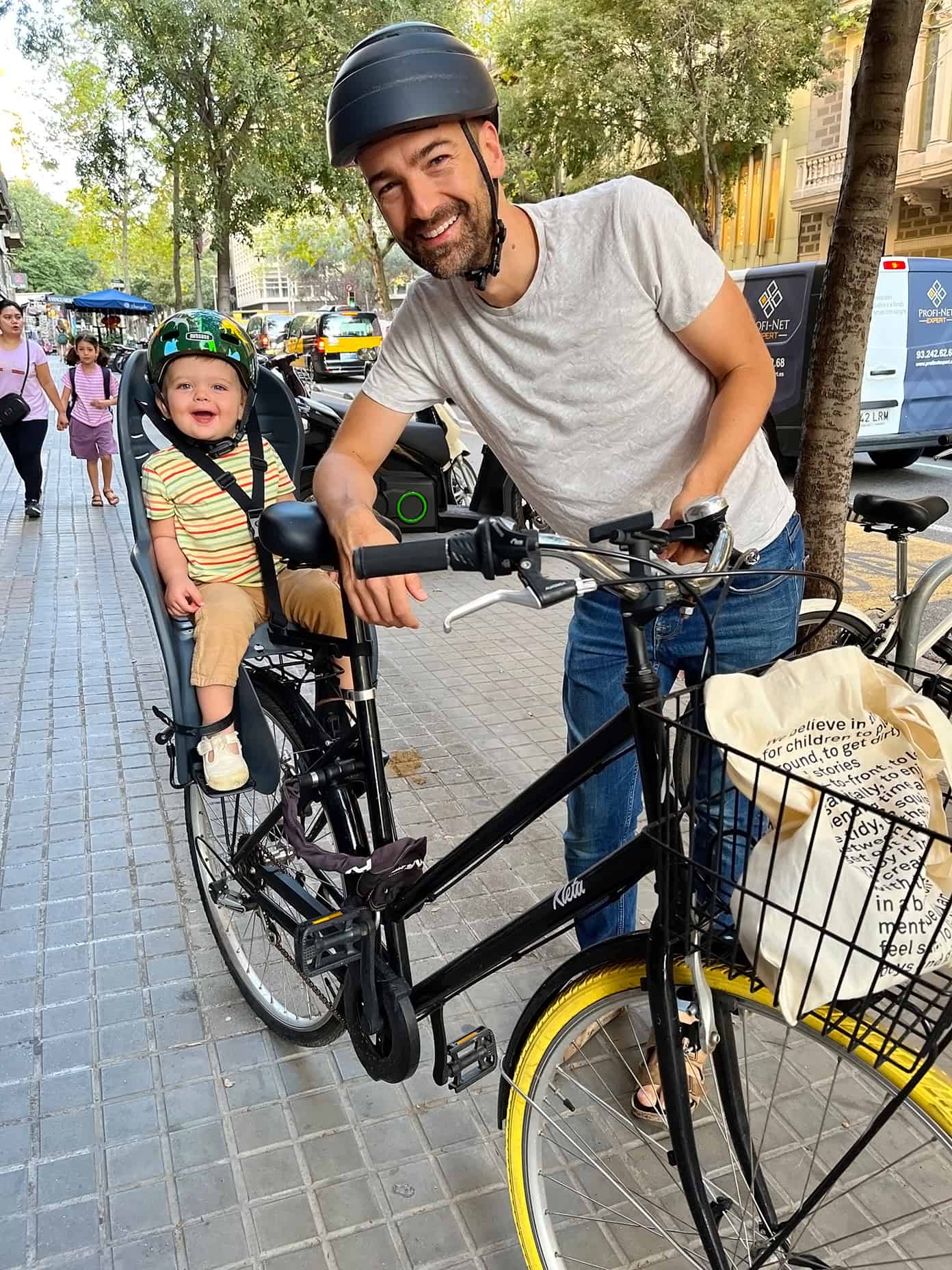 8:30: And off they go! Teo just started attending a sweet little Montessori guardería (daycare) last week and, like most daycares here in Spain, they have a lengthy "adaptation" period during which the parents are encouraged to stay with the kids to help ease the transition. So we're taking turns spending our mornings there with Teo until the teachers think he is ready to stay on his own.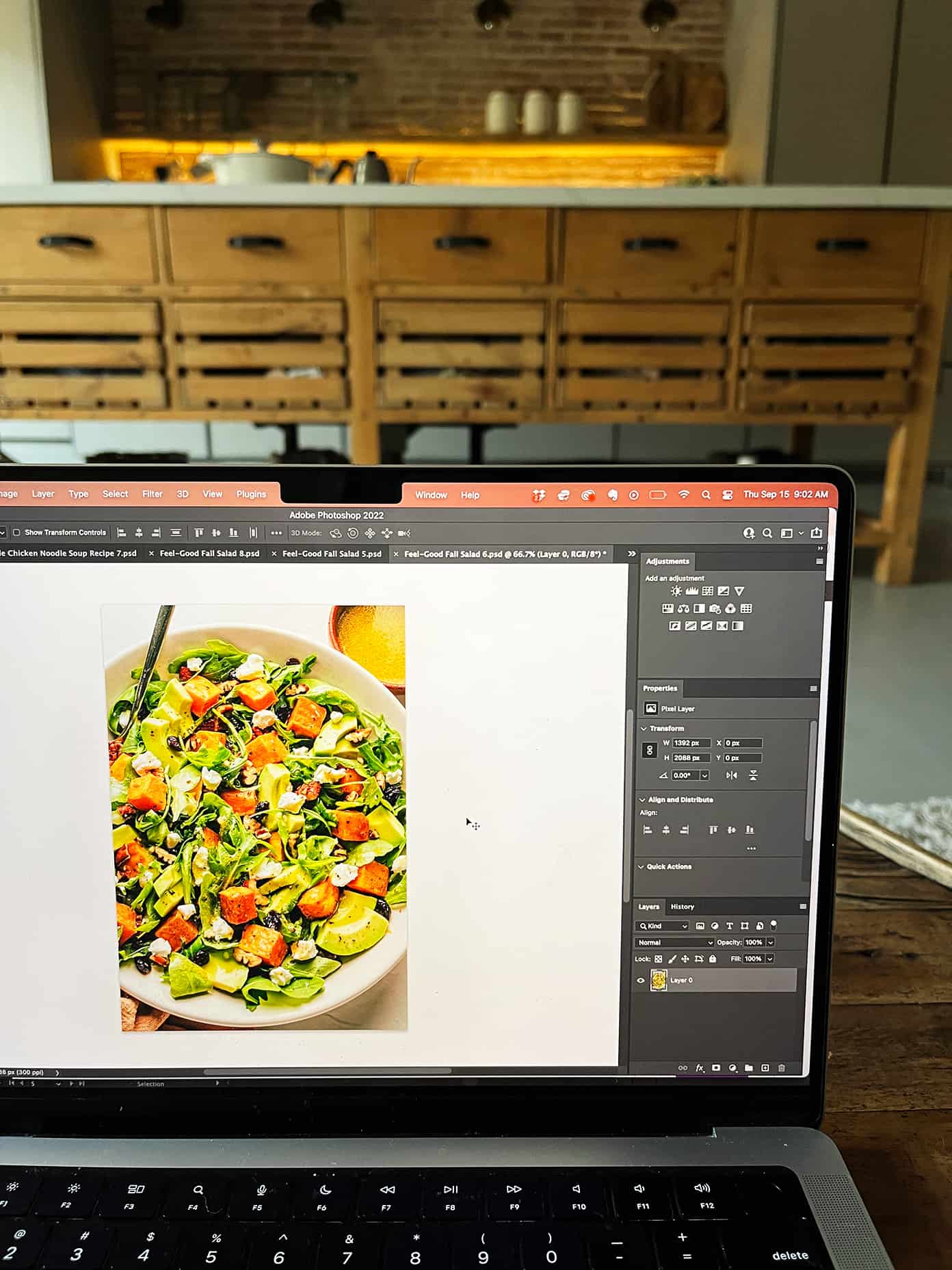 9:00: I have to say, having the house to myself again for the first time in a year and a half while Teo's at daycare still feels completely surreal. (It's soooo quiet!) Finishing up my coffee now and wrapping up edits on a new post going up today for my favorite fall salad.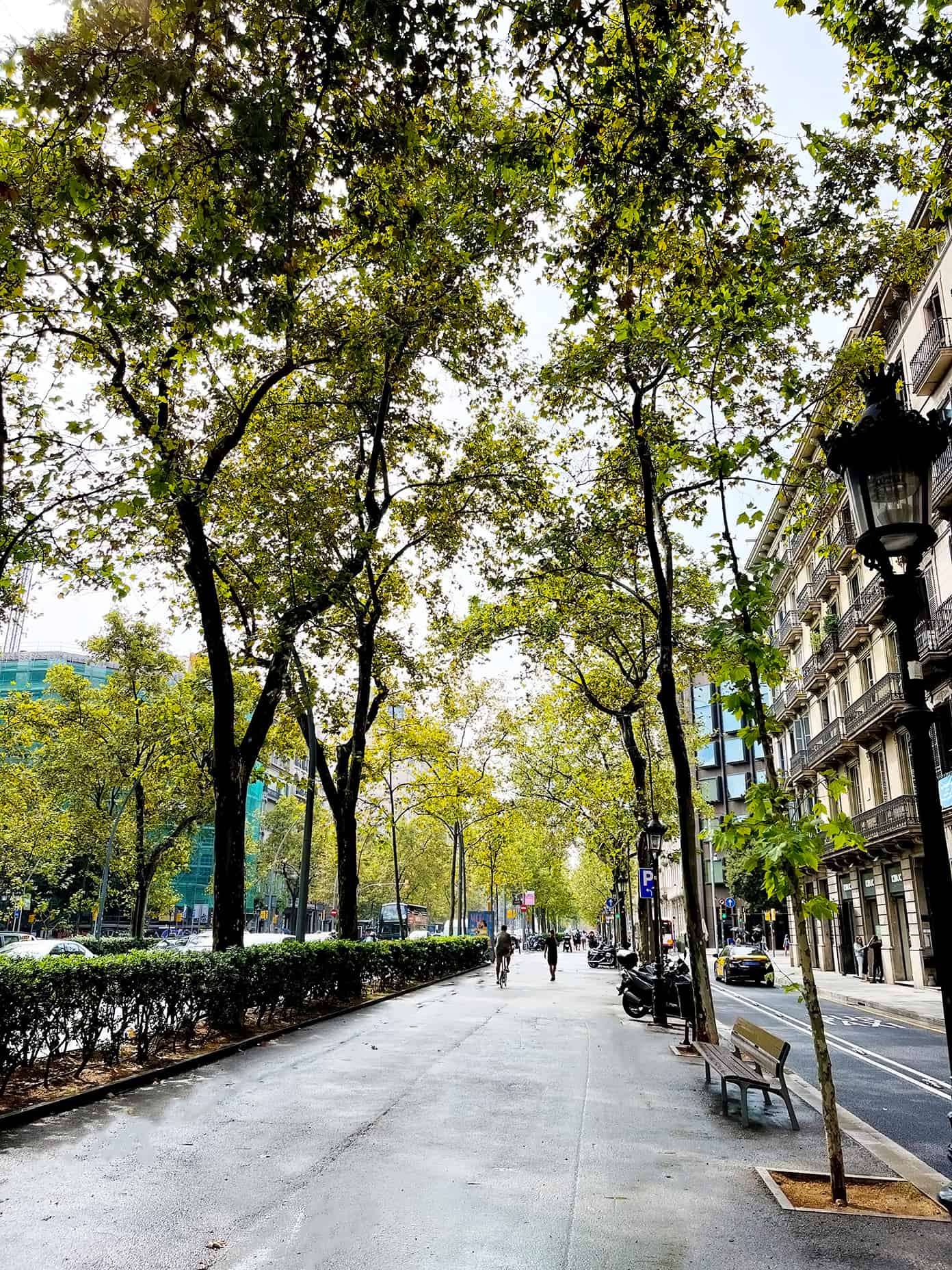 10:30: Off for a quick trip around the neighborhood to go grocery shopping!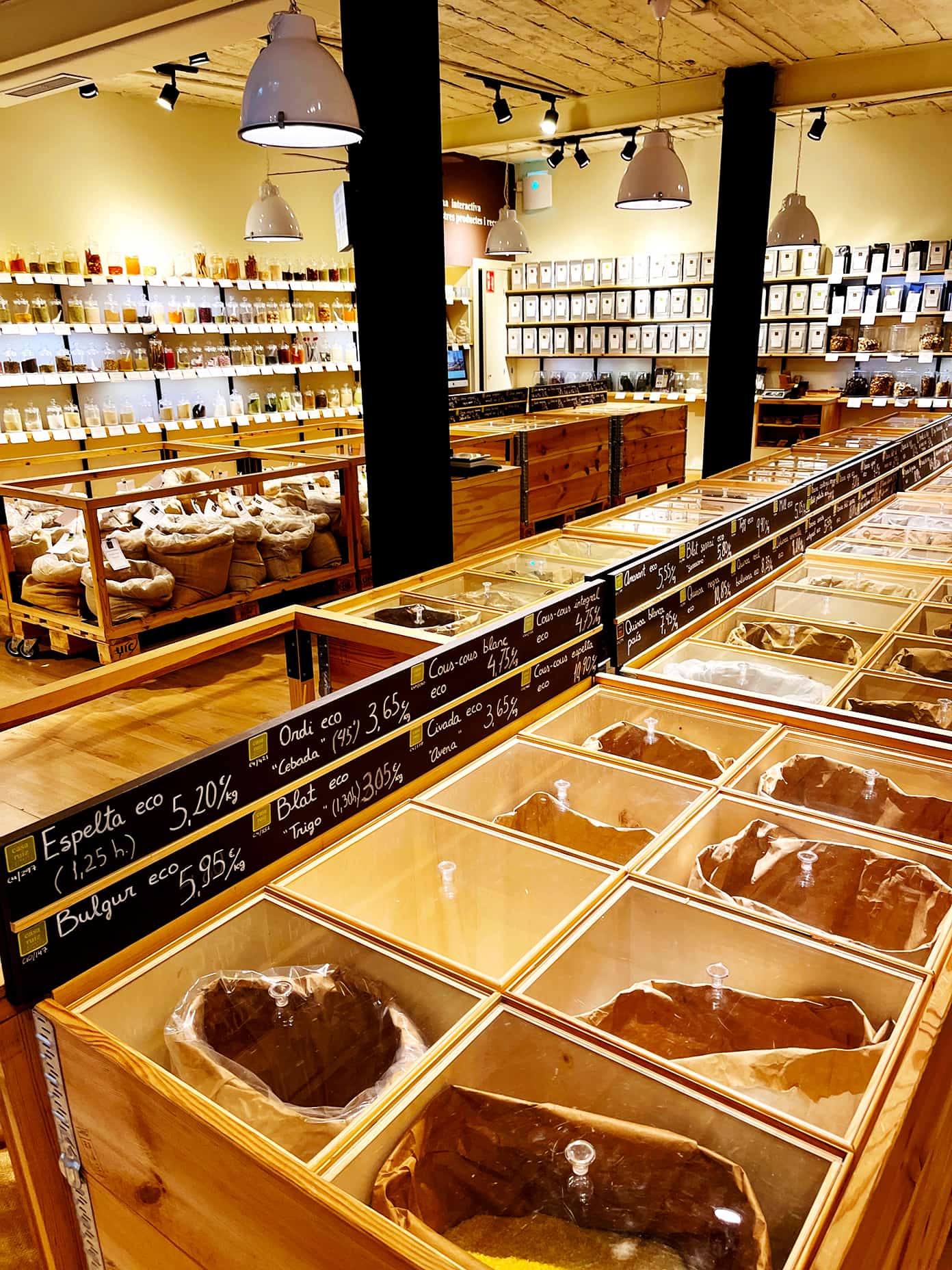 10:45: Buying groceries is still rarely a one-stop-shop sort of thing for us here in Barcelona, which now feels normal after nearly five years here. This morning, I was able to round up the majority of the ingredients I needed at our main neighborhood grocery store. But now, I'm filling in the gaps at our neighborhood bulk store (where I stocked up on various types of nuts, wild rice and spices)…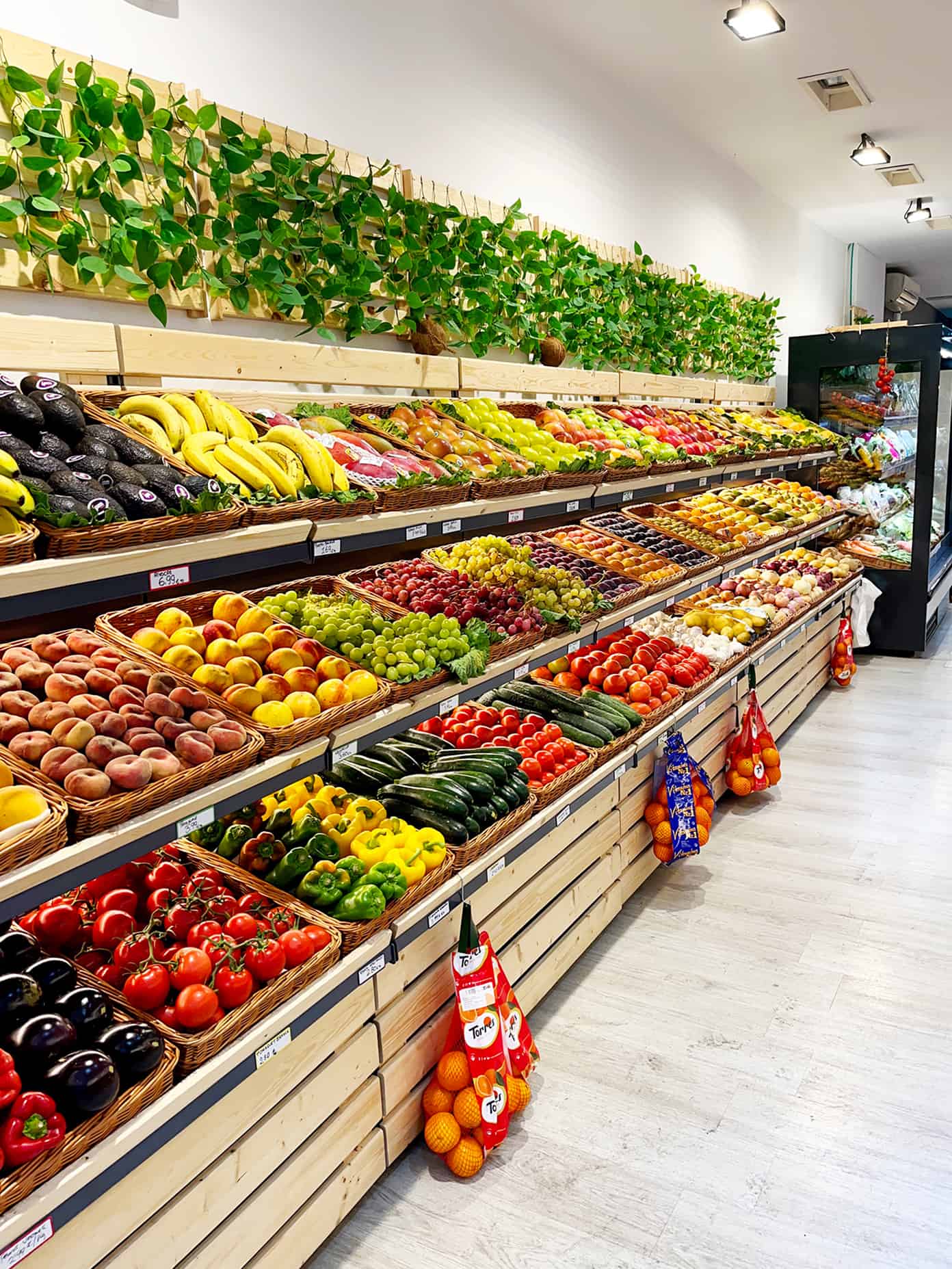 11:00: …and our brand-new neighborhood frutería, which I'm super excited about because it's really close by and usually quite well-stocked (today I was able to track down some fresh dill, green onions, and tahini).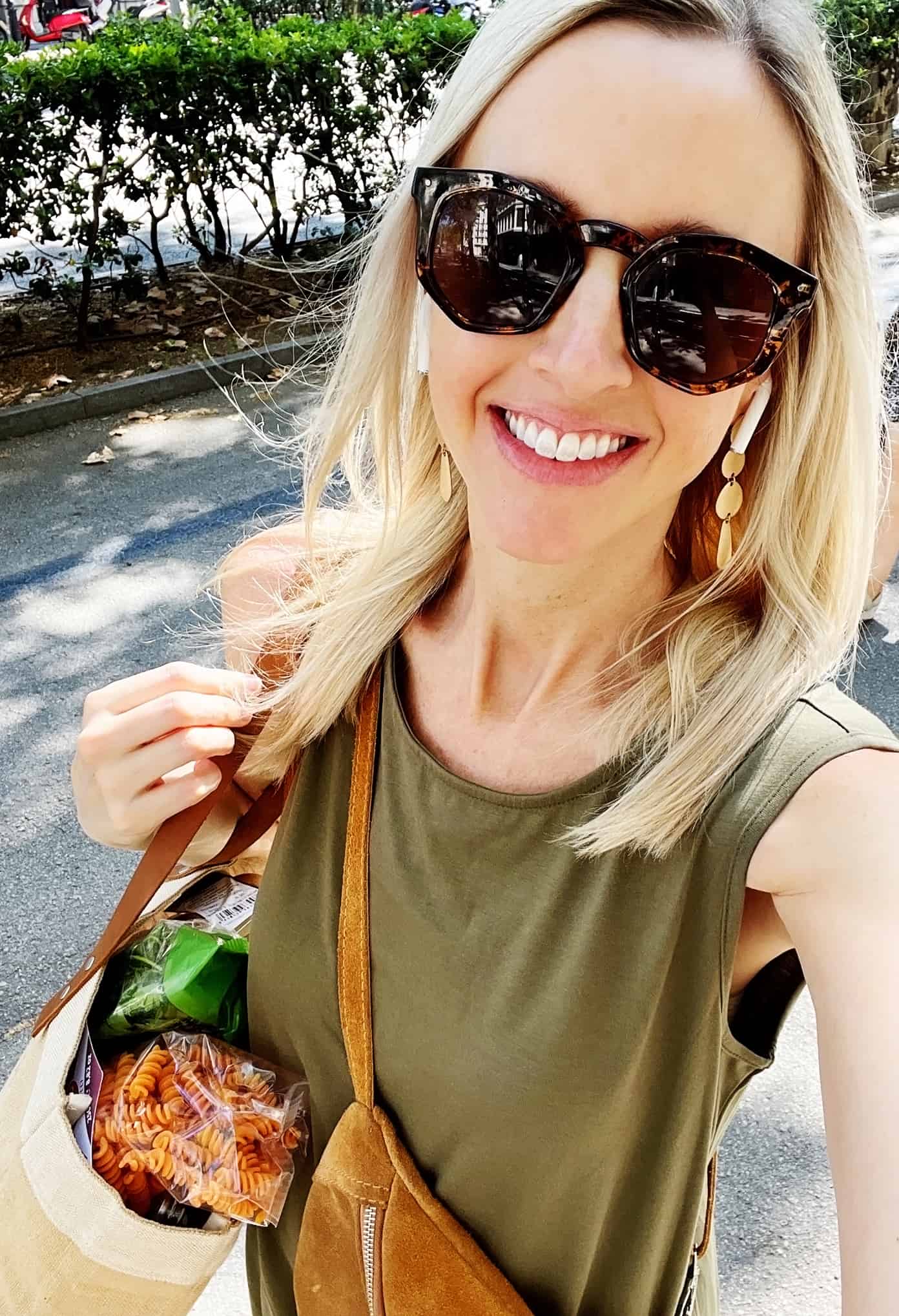 11:15: Listened to the second part of the We Can Do Hard Things interview with Dr. Becky while I was out and about. And wow, both of these episodes have blown me away. Highly recommend.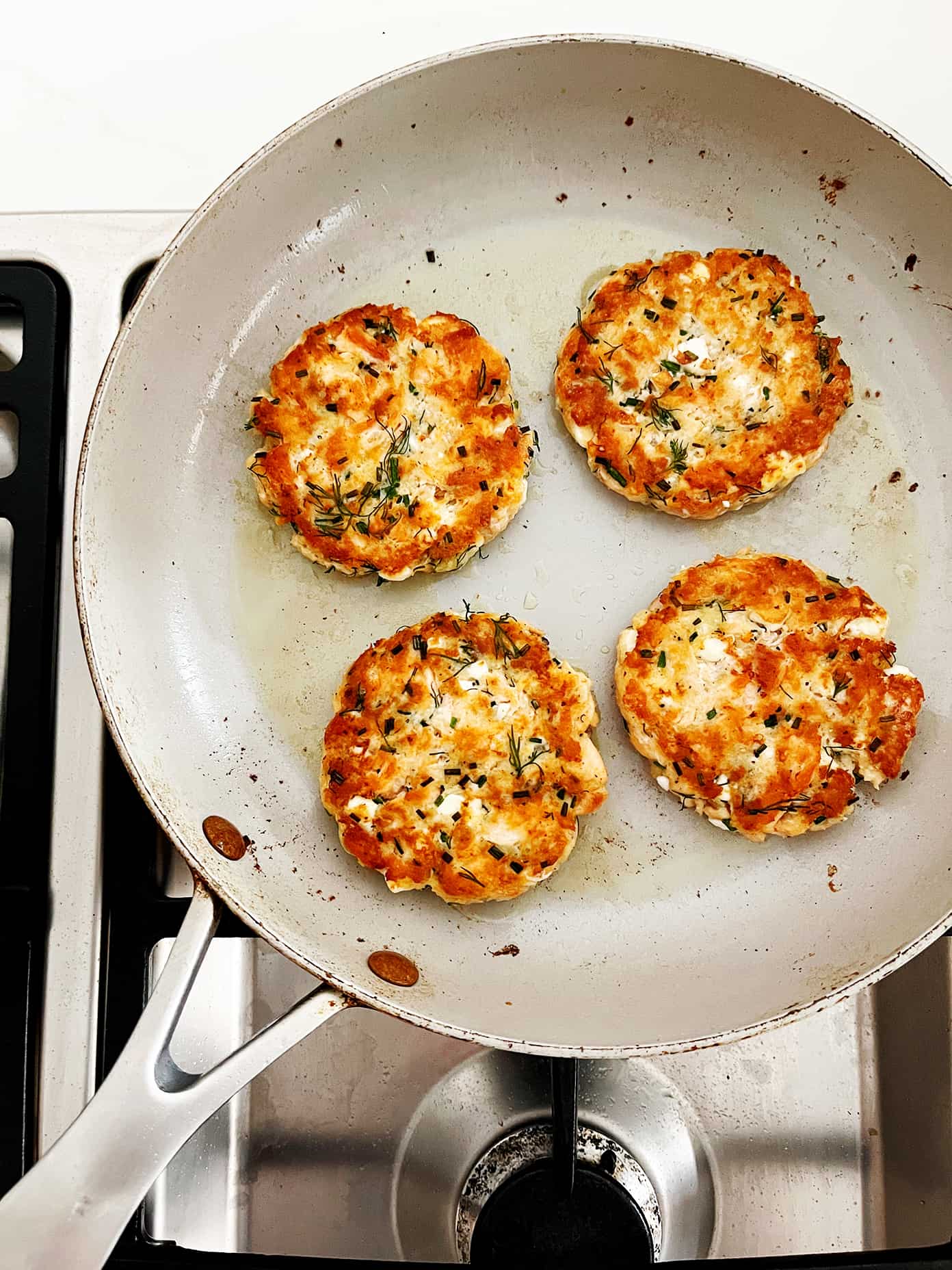 12:15: Back home and in the kitchen now testing testing a new recipe for salmon cakes (salmon patties? salmon burgers? what to call these)…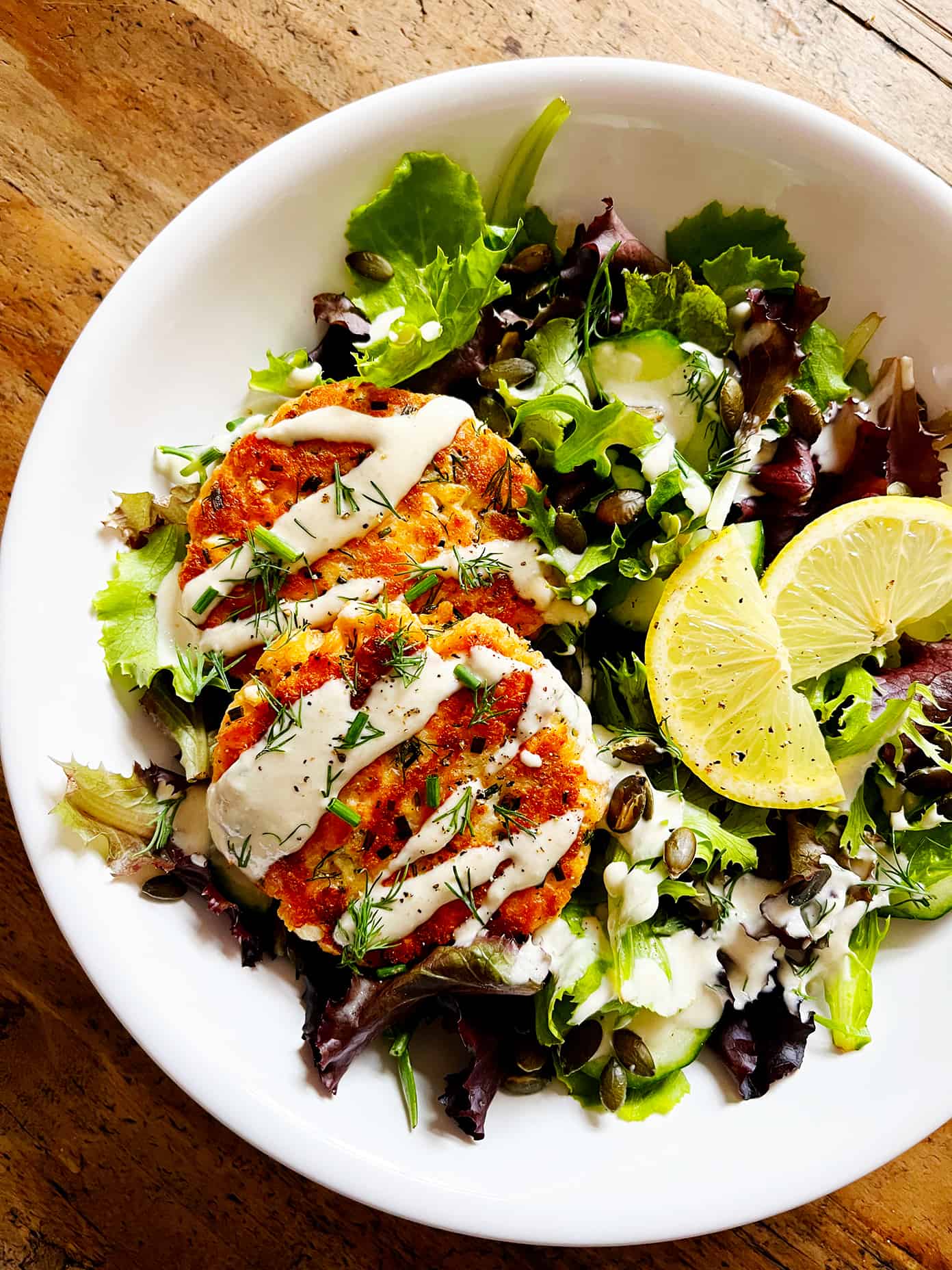 12:30: …and, WOW, they were fantastic. Teo gave them two chubby little thumbs up too once the boys arrived home too.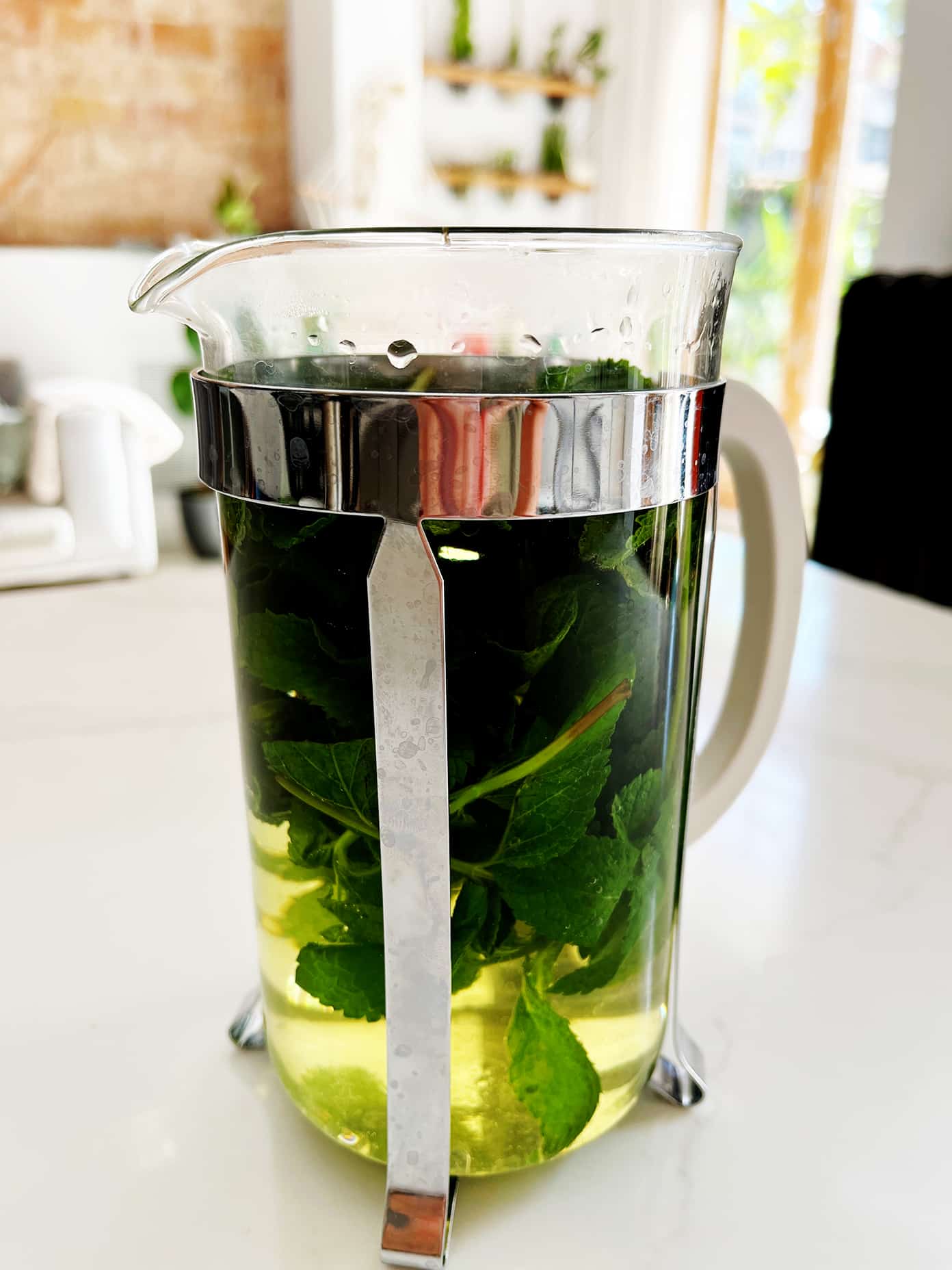 12:35: I've been on a fresh mint tea kick lately in the afternoons, which I especially love serving over ice with a squeeze of lime. Refreshing, kind of mojito-y, caffeine-free, and so easy.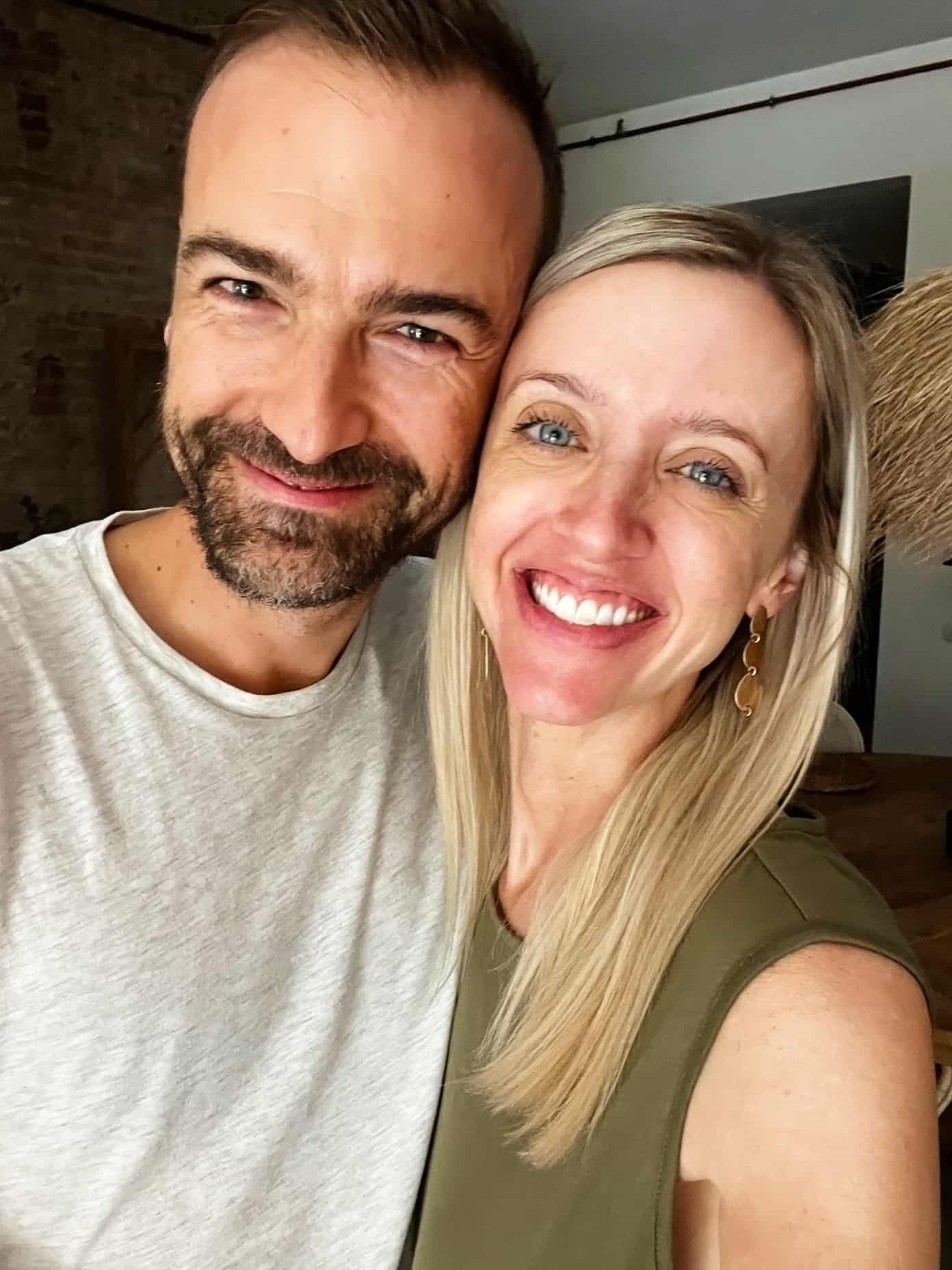 13:00: Back to work with my favorite coworker. 😉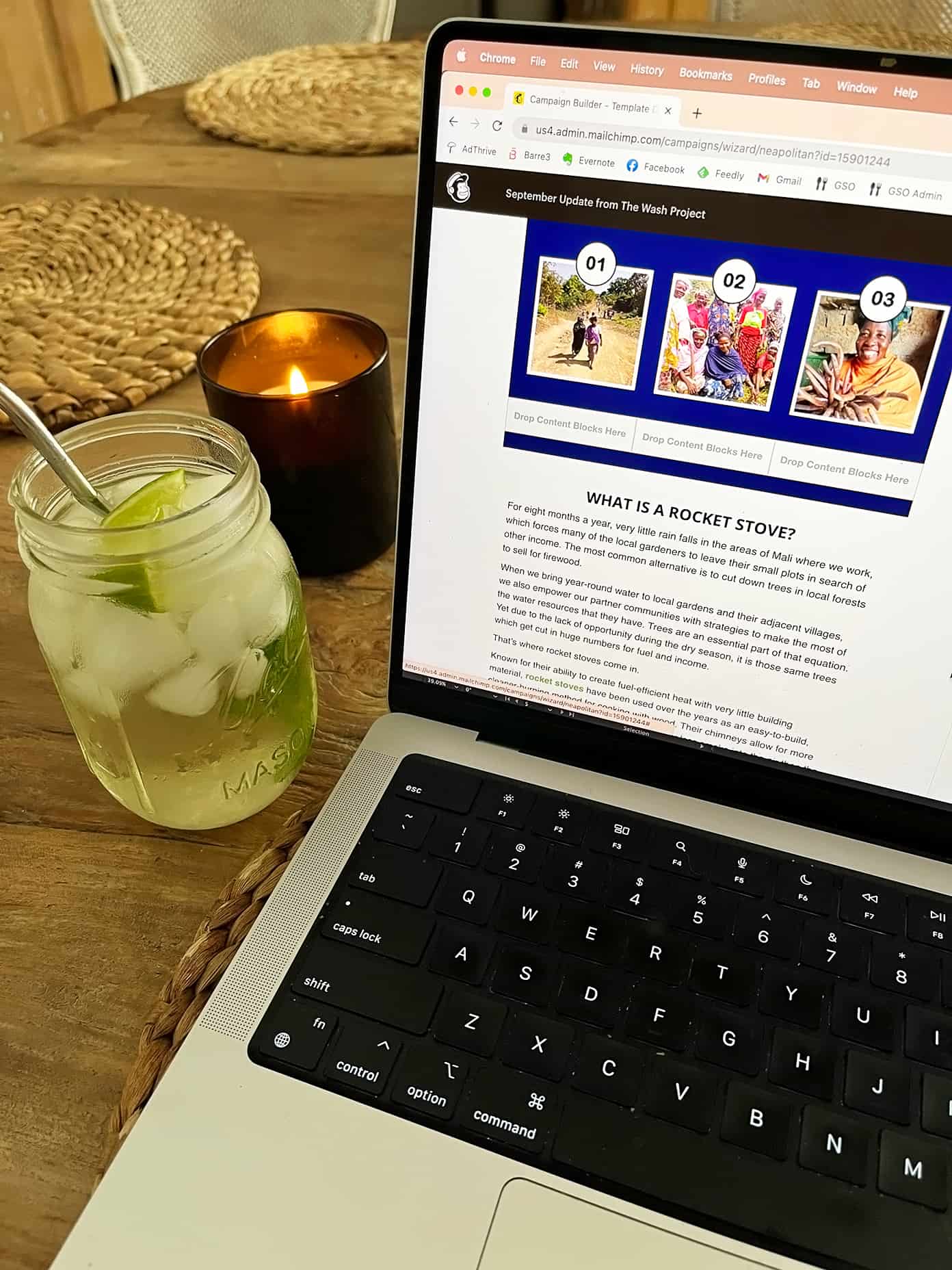 13:00: Switching gears away from Gimme Some Oven to spend a few hours working on our monthly newsletter for The Wash Project. (If you'd like to follow the latest updates happening in Mali, here's a quick link to sign up!) 🙂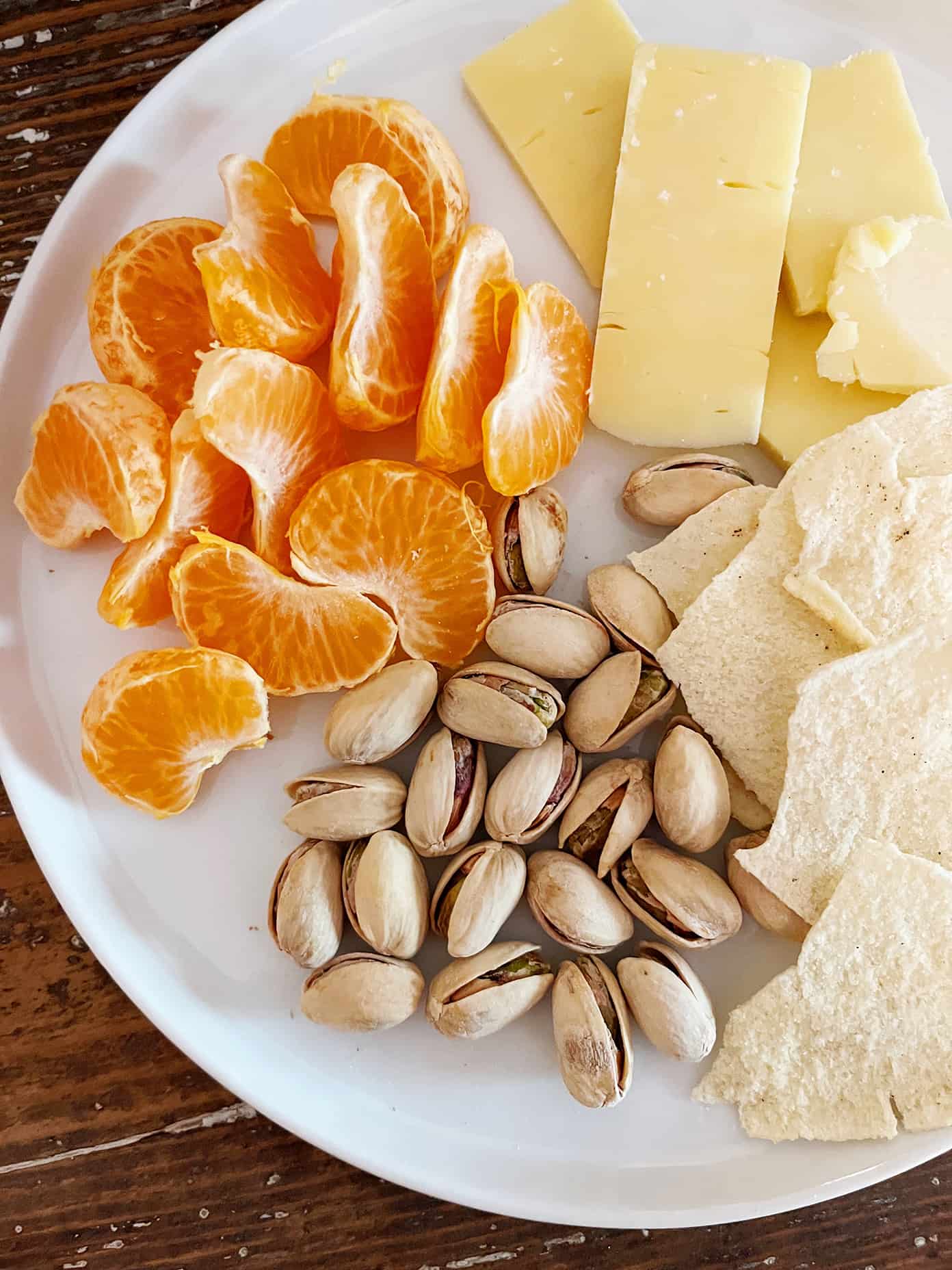 15:00: My sweet and savory afternoon merienda — mandarina, pistachios, aged cheddar, and these paper-thin garlicky crackers that we brought home from Italy. Dinners usually don't happen until after 8-9pm in Spain, so multiple rounds of afternoon snacks are a must.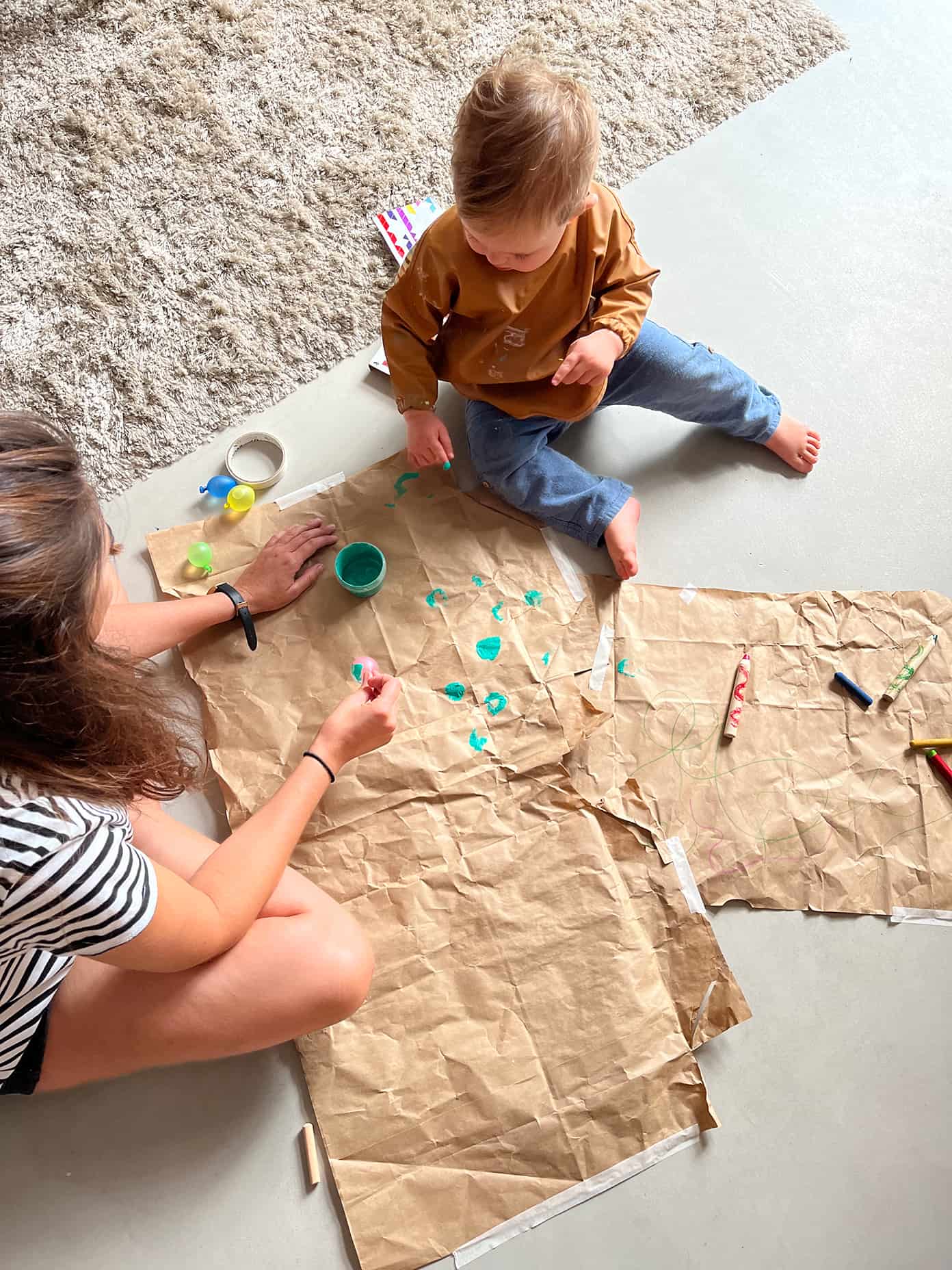 15:05: Little break to go hang out with Teo and our wonderful nanny, Inés, who takes care of him here in the afternoons.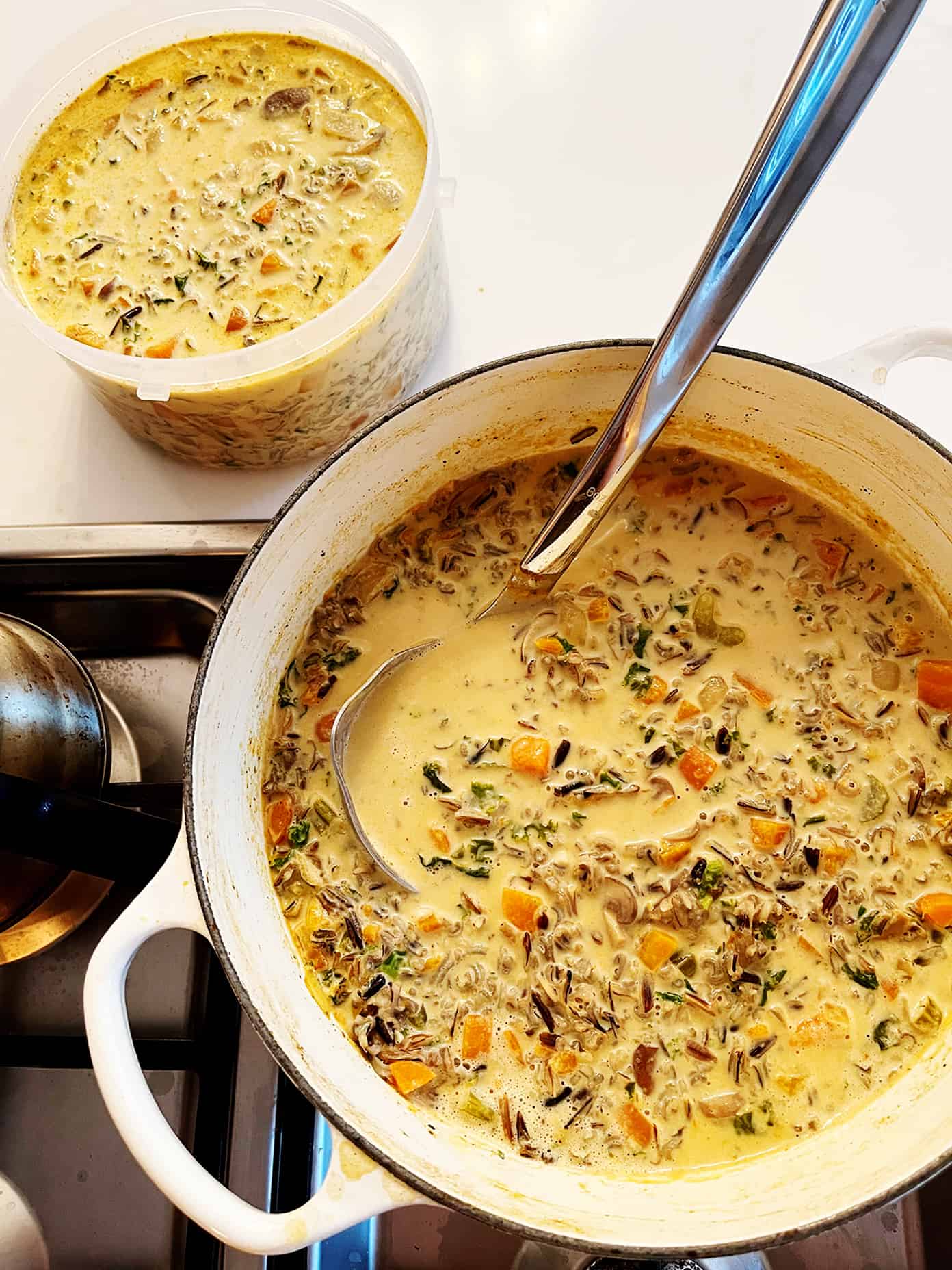 17:00: Cooked up a double batch of my cozy autumn wild rice soup so that we could take a batch upstairs to our favorite neighbor (Teo's Catalan adopted abuela) who recently returned home from being hospitalized for a week. My friend, Vanessa, who is coming over later this evening, is vegan and always really loves this recipe too. So it felt like the perfect night to simmer up a big batch.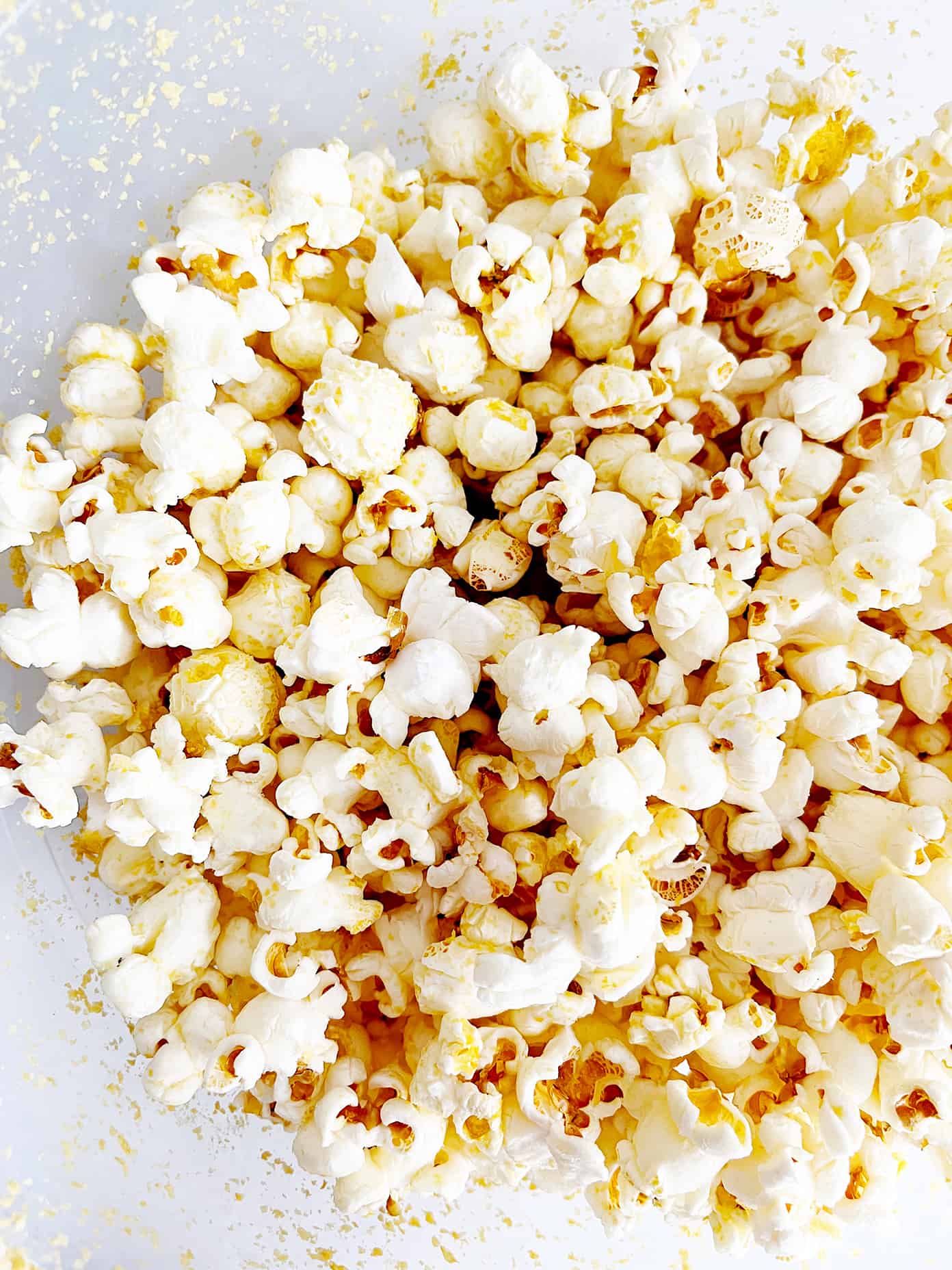 17:05: Also popped a quick round of nooch popcorn, because it's Bachelorette night. 😉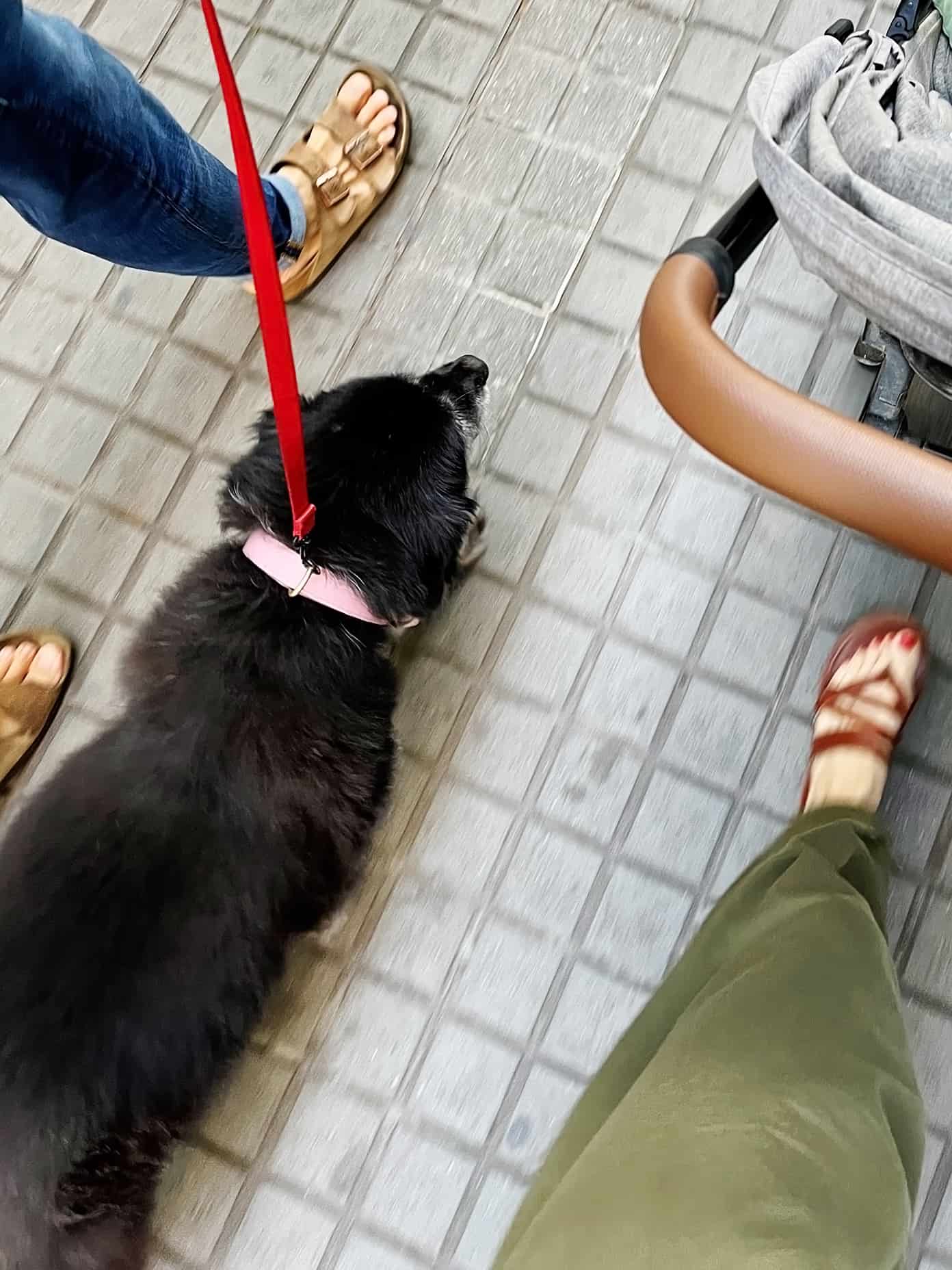 17:45: After-dinner paseo with the whole fam. The weather here has finally started cooling off lately and it feels soooo nice out at this time of the evening.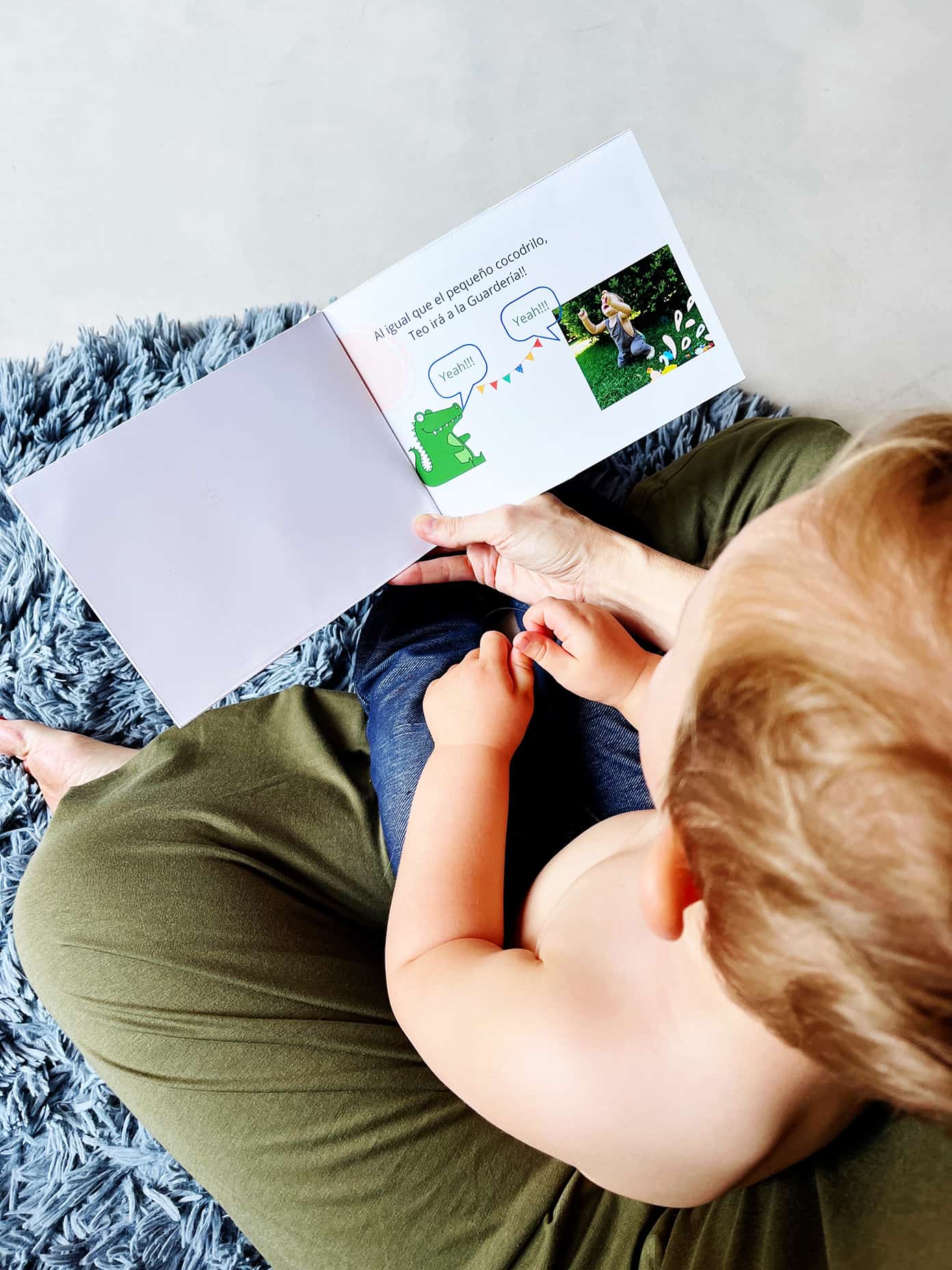 18:30: Inés and I have been having lots of fun making little homemade books for Teo this year. She created this one to help Teo prepare for the transition to daycare and he is still absolutely delighted each time he recognizes himself in a photo. It's so cute.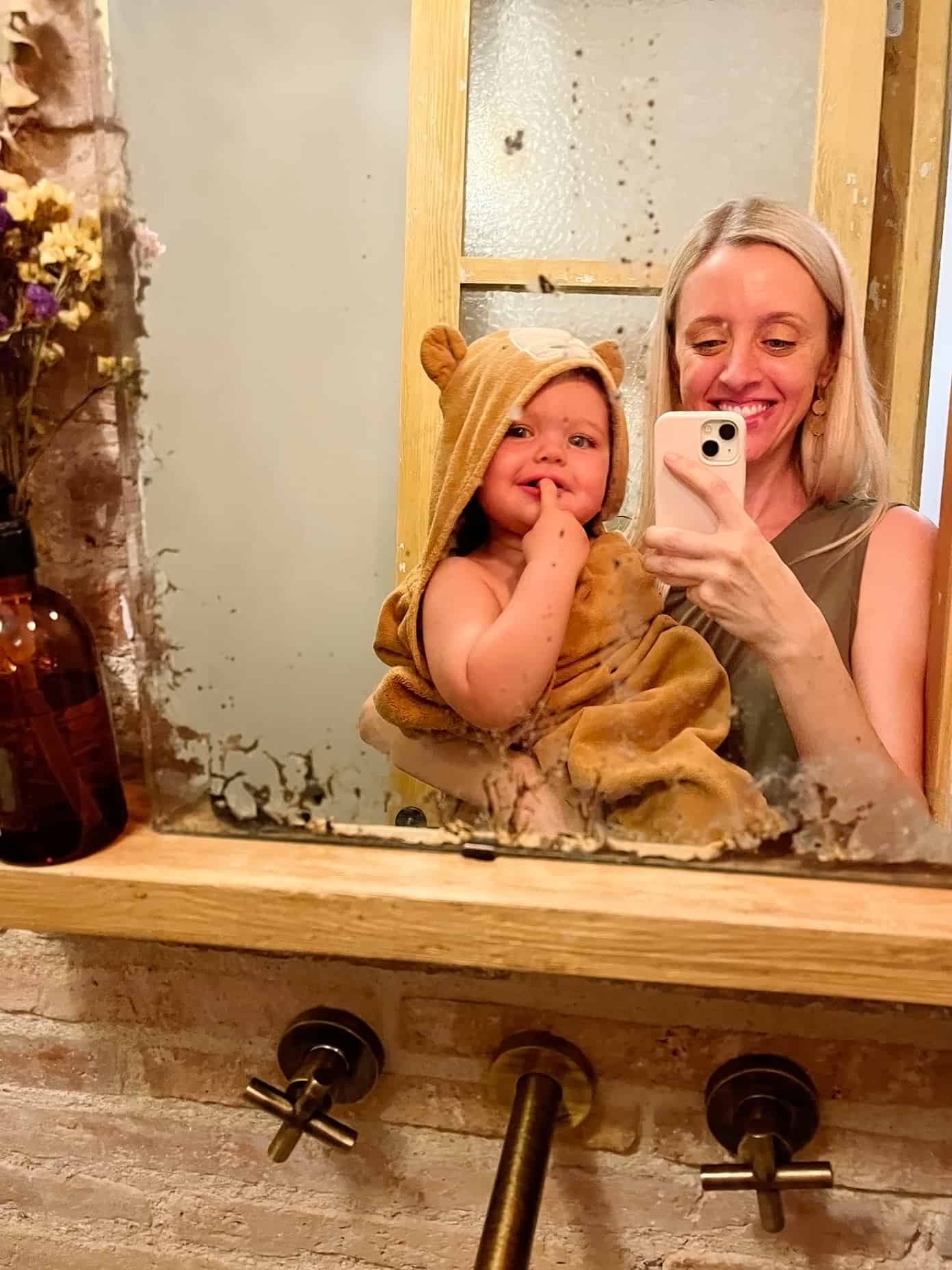 19:00: Speaking of delighted, he also shrieks with joy after bath time each night when he looks in the mirror and sees the little bear ears poking up on his towel. Teosito! 😉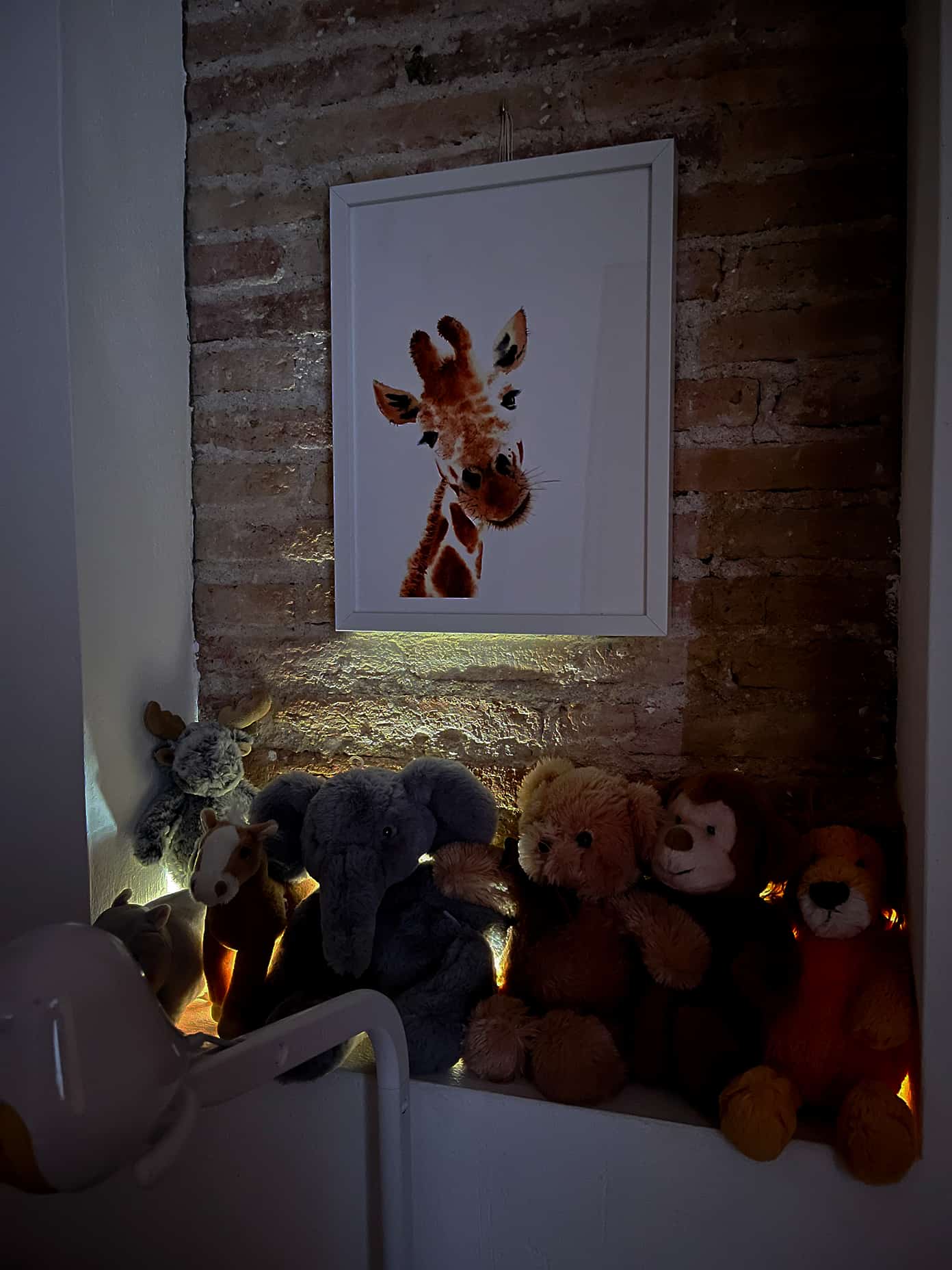 19:30: Each night when we place him in his crib, Teo reaches up to choose a peluche to sleep with. And my goodness…the tenderness with which he pats and snuggles and cares for these little stuffed animals is just so, so sweet. Love this little boy and his big heart so much.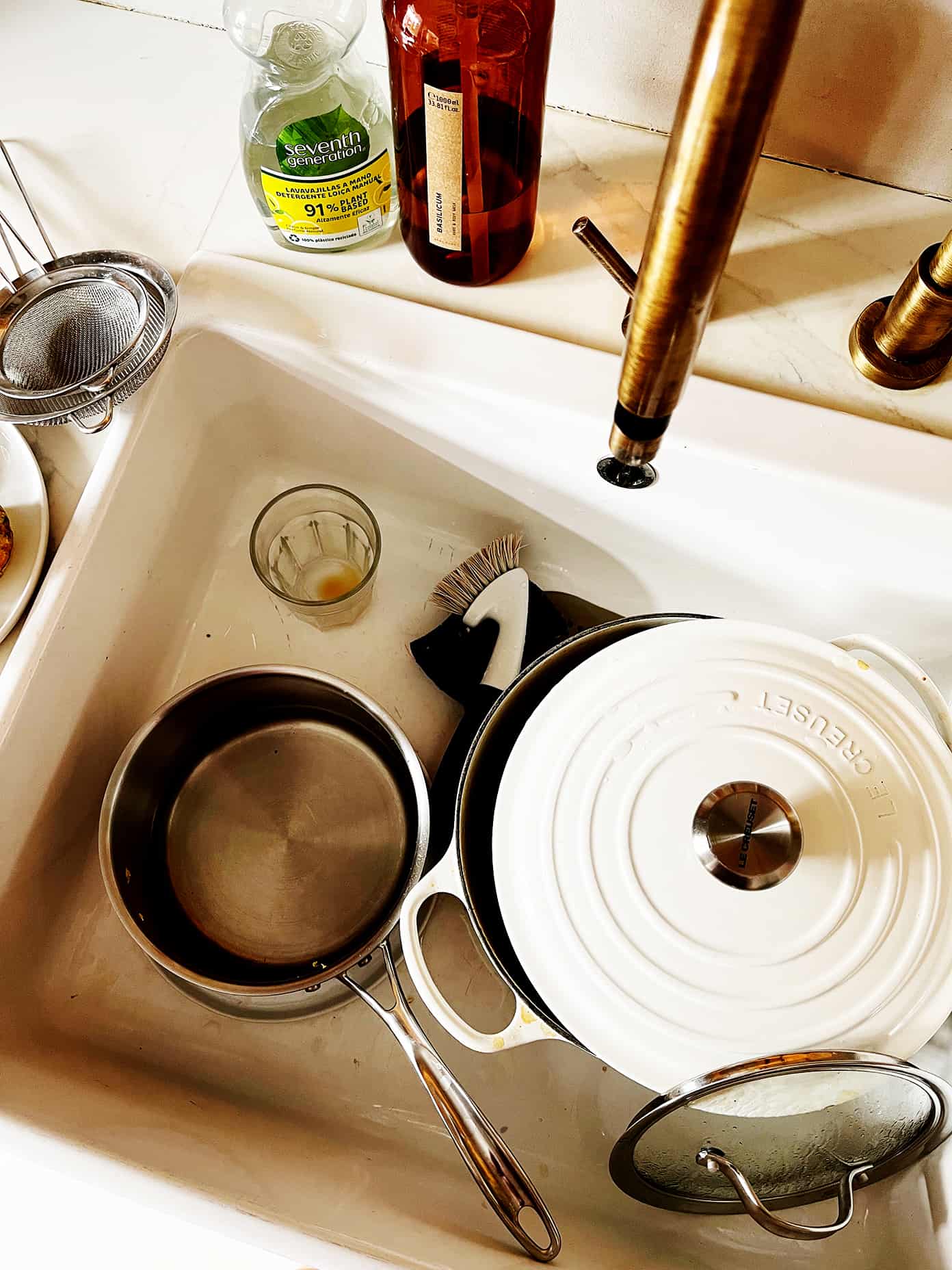 19:35: And…back to the kitchen to wrap up another round of dishes with Barc. Always. More. Dishes.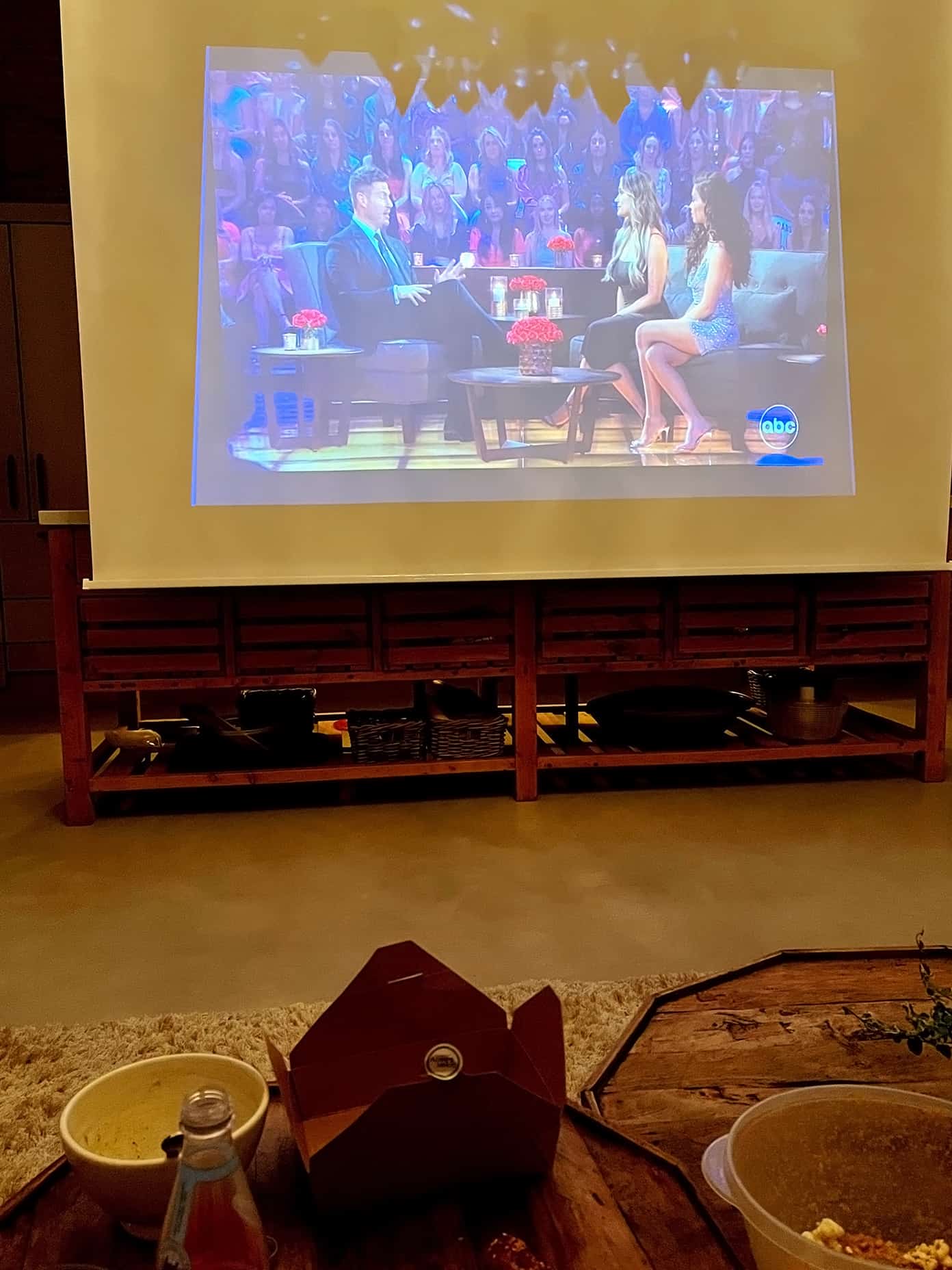 21:00: Thursday night Bach night! Us girls stayed in while the guys went out for drinks.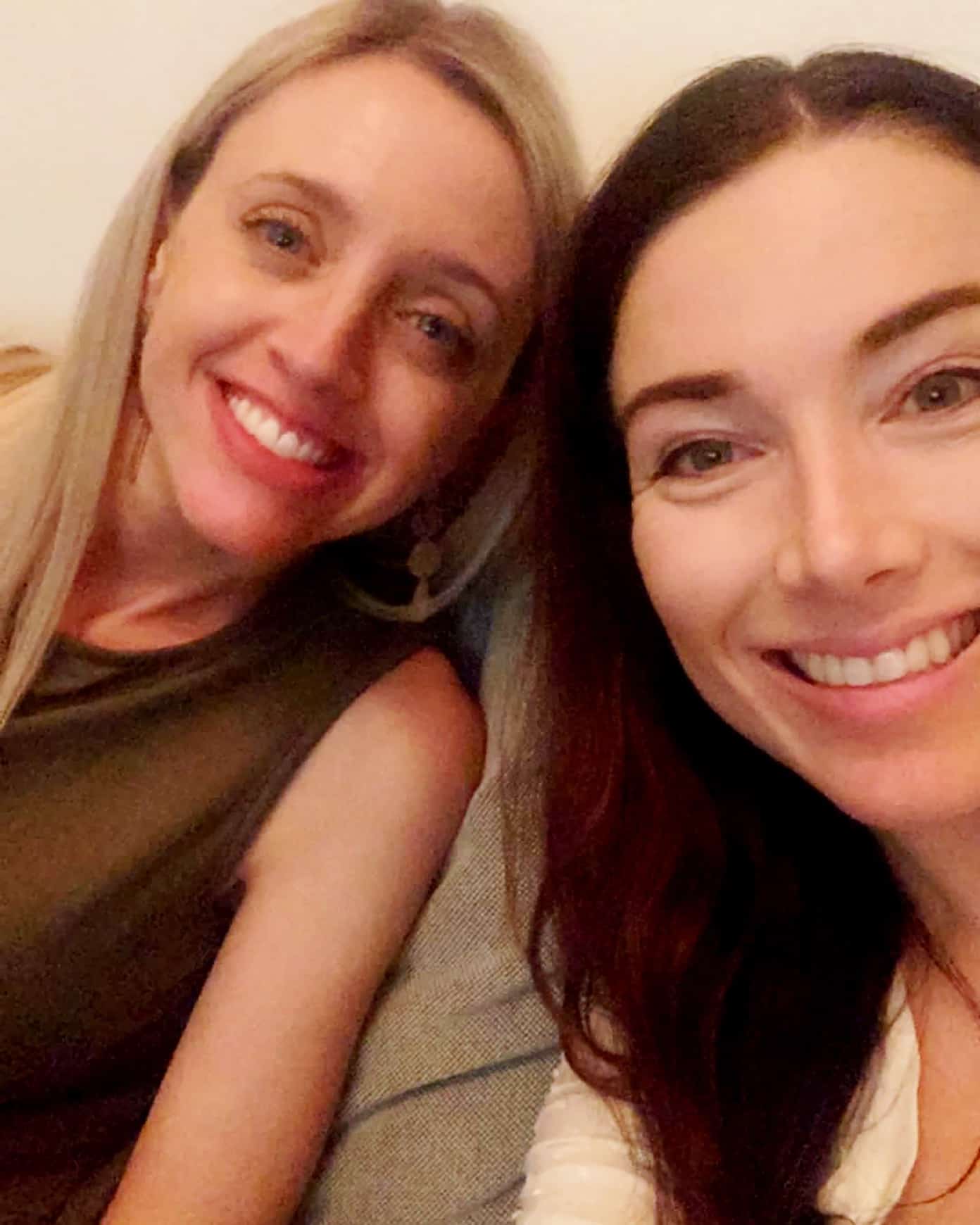 22:00: Love this friend! We're missing the third of our usual Bach-watching trio tonight, who's currently back in the States visiting her family. But loved getting to catch up and, of course, over-analyze every minute of this ridiculous show. 😉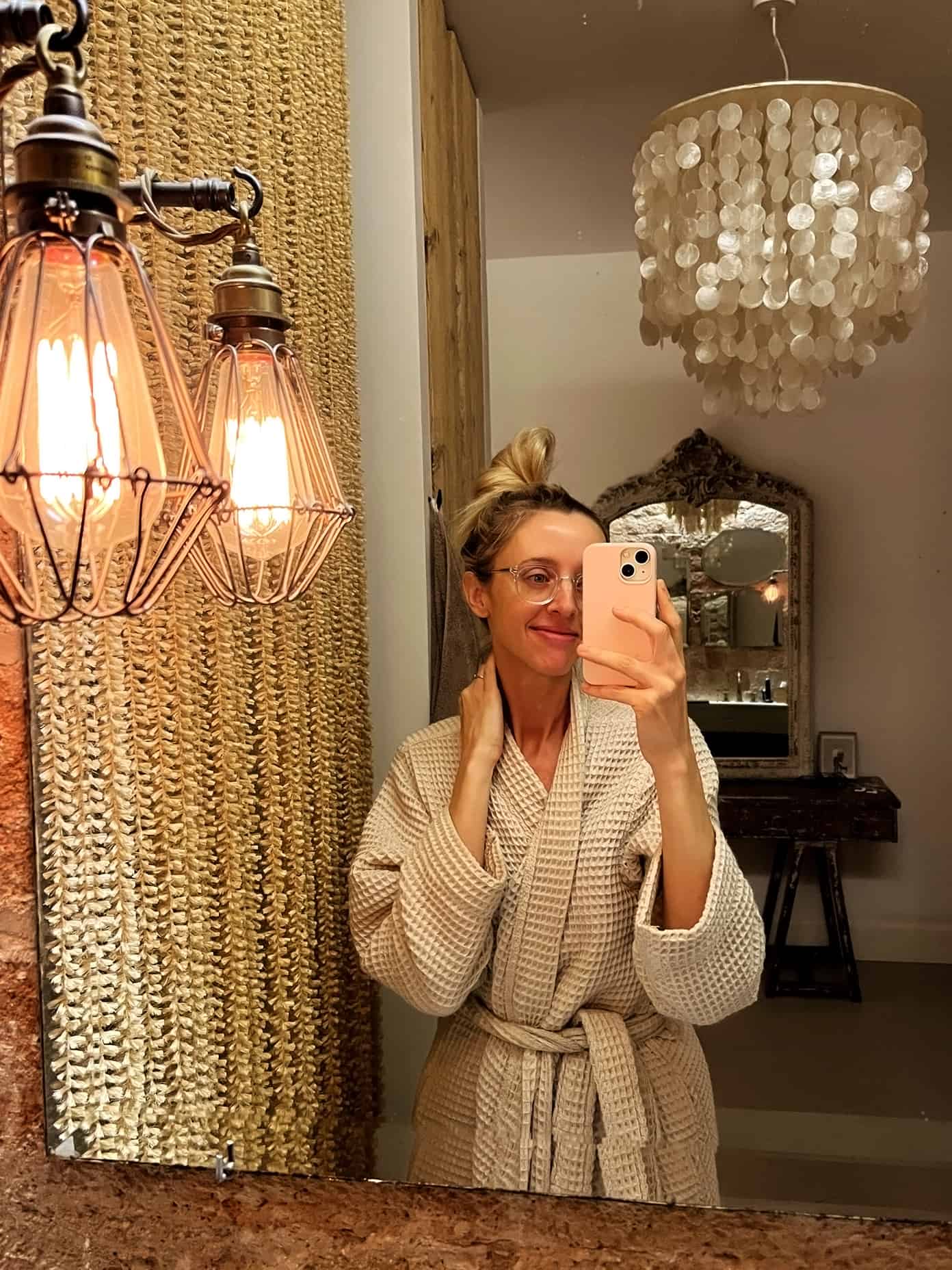 23:50: Stayed up late talking with Vanessa and her husband, Carles, once the guys returned home. ♡ Now, off to get ready for bed quickly before our little human alarm clock wakes up.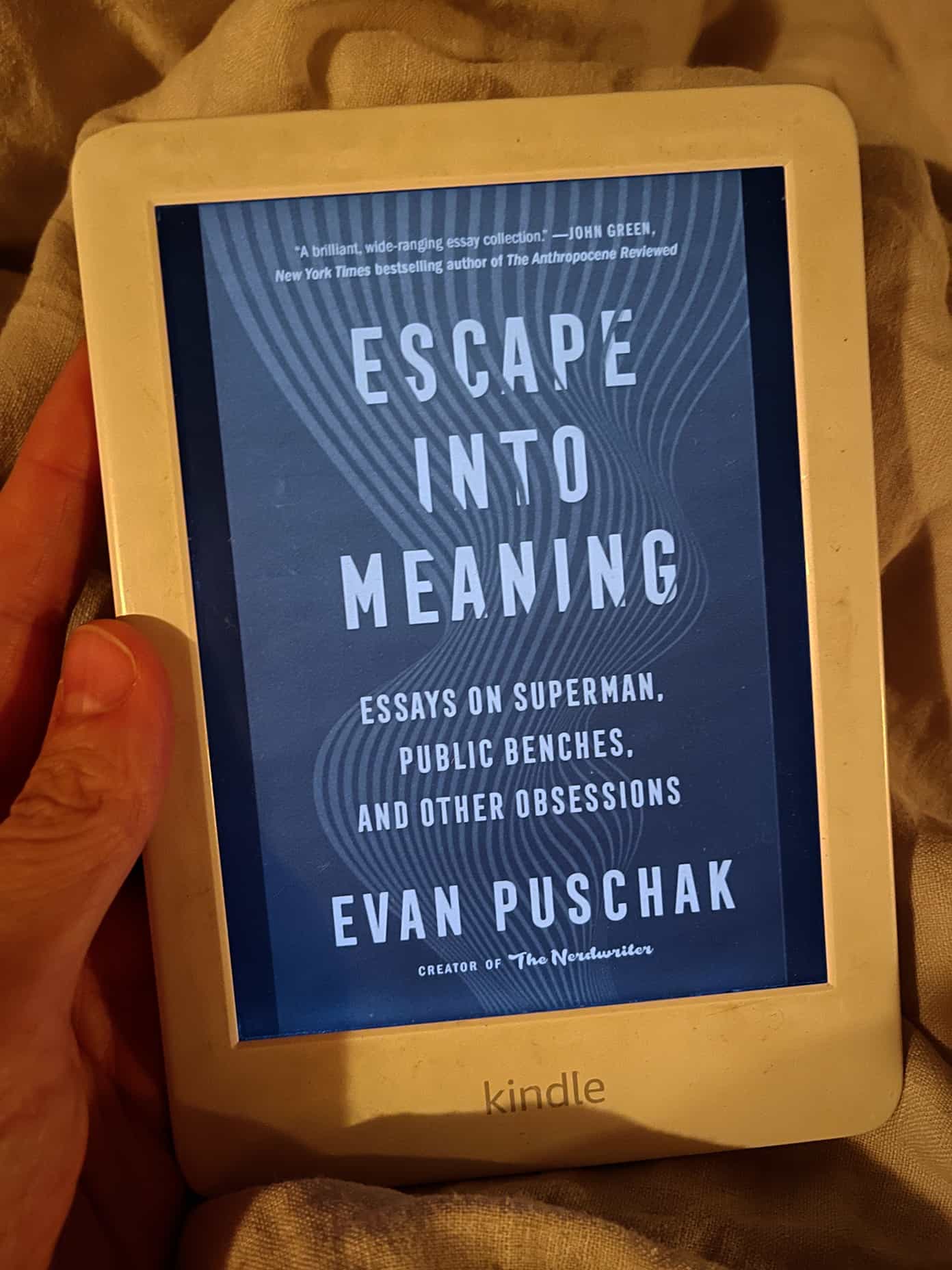 Midnight: Speaking of local friends, Barclay are ending our days reading through our friend, Evan's, new collection of essays. They are so beautifully and thoughtfully written, and we're beyond proud of him.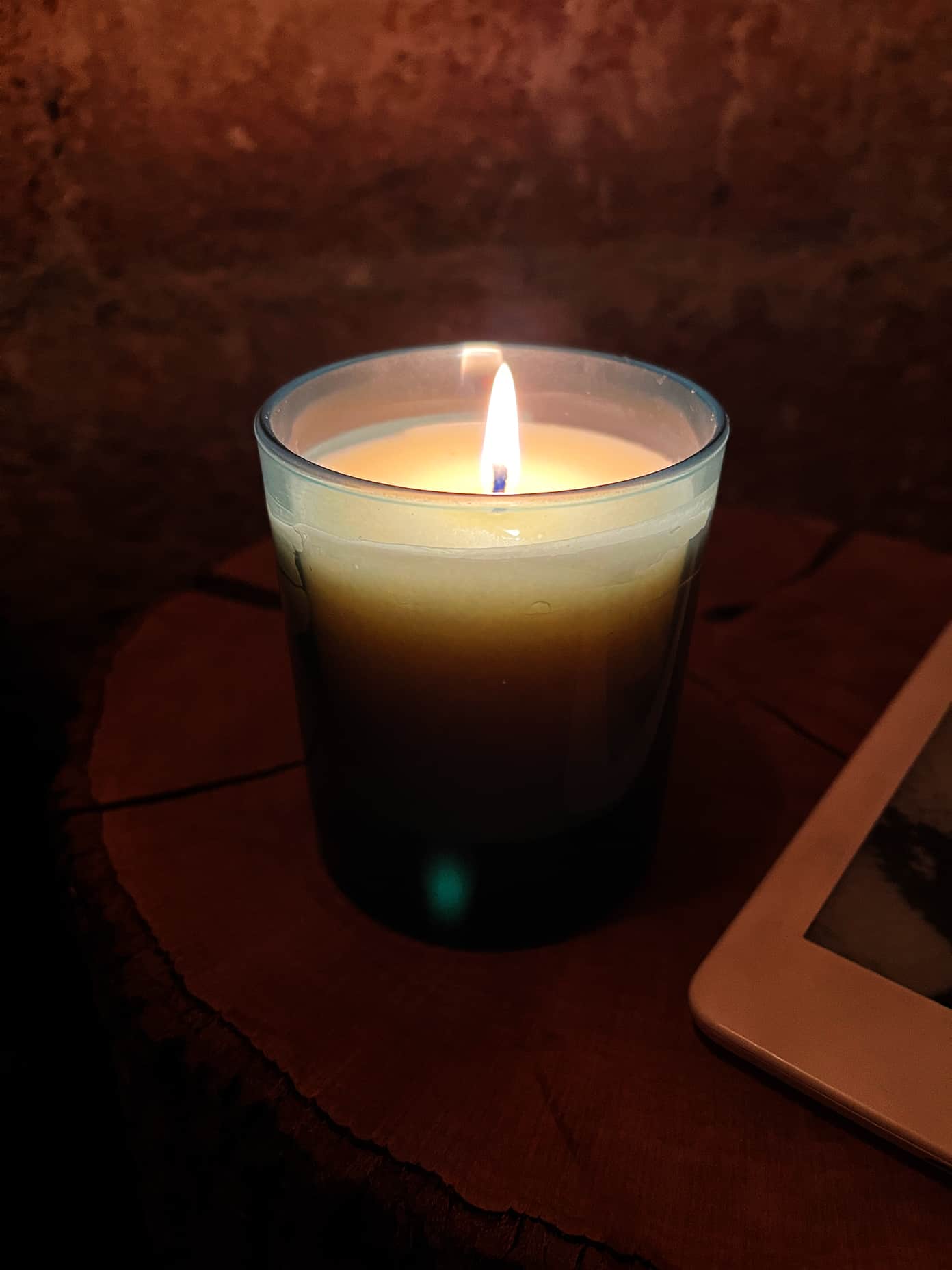 0:20: Buenas noches. ♡